A helping hand?
Technological breakthroughs are changing the world of pharmacy. Their benefits are undeniable – but, in an echo of the industrial revolution, there are fears they could replace jobs in the sector
They infiltrated Tina Turner's wedding, Amazon is testing their benefits and they could soon be delivering medication to your patients. Commercial drones no longer belong in the distant future. In fact, they are being trialled in pharmacies in remote areas. They represent just one of the many technological developments making their way into the pharmacy sector – including dispensing robots, vending machines and hand-held barcode devices. 
On one hand, these innovations are positive for a sector that is struggling to deliver more for less. Automation could represent a solution to the rising script volumes and falling margins experienced by pharmacies across the country. But there is a darker side to the technology, too. The efficiencies generated by robotics could end up making members of the pharmacy team redundant. It's a possibility that can't be dismissed considering a third of UK jobs could be replaced by robots and computers in the next 20 years, according to a report published by University of Oxford researchers in November.
The report stresses that low-paid, repetitive jobs are most at risk, but others believe robots could even assume some of the work of highly skilled professionals. Dwayne D'Souza, managing director of online pharmacy MedExpress, subscribes to this school of thought. 
"In five or 10 years' time, I think [we] will have robots acting as doctors. Instead of going to the doctor and waiting for an appointment, it will get to the point when a robot can diagnose and prescribe," he tells C+D. 
It may sound far-fetched, but robots are already tipped to usurp roles previously thought of as safe, such as performing surgical procedures. So could these emerging technological developments pose a threat to the pharmacy workforce? Or are they simply offering a much-needed helping hand? 
Delivery drones
What they do: Receiving interest from commercial giants such as Amazon, drones have been hailed as a fast, easy way of delivering goods. Pharmacies have already adopted the technology in remote areas. In September, German delivery company DHL announced the launch of its 'parcelcopter' – or drone delivery service – to the North Sea island of Juist. The drone is used to deliver medication to the island, which can be ordered from the local pharmacy, at certain times of the day. The drone lands at a launch pad on the island and a DHL courier takes the medication to the patient.
The benefits: It is clear to see the advantages of drones in isolated regions. And they are also being trialled in urban areas – in the name of convenience. QuiQui, a company based in San Francisco launched by entrepreneur Joshua Ziering, works with local pharmacies to deliver prescriptions straight to patients' doors. This enables them to "forgo the pain of dealing with pharmacies", Mr Ziering says.  
A threat to pharmacy jobs? Delivery drivers are the group most obviously at risk. But Kieran Eason, owner of Eason's Pharmacy in Tamworth, can't imagine drones posing too much of a threat. Although he admits they have their advantages – they could save "a lot of hassle" - he doesn't think delivery drivers could be replaced completely. 
"Quite a few of our older patients like the human contact of a driver coming round; they like having a chat," Mr Eason says. He also believes many patients want to come into the pharmacy in person, rather than always having their medicines delivered. This enables them to ask for advice, which is the pharmacist's "whole point of being", he says.
Plus there are practical issues to consider. "You would never be able to do controlled drugs by drone," Mr Eason adds. "There would be the issue of someone shooting them down with an air rifle, so you couldn't be 100 per cent certain they would get there."
Dispensing robots
What they do: Today's dispensing robots aim to speed up all aspects of the process – from finding the right medicine to sorting stock. Some top-end models such as Willach's Consis.E will dispense up to 95 per cent of a pharmacy's medicine packs and offer fully automated stocking.
The benefits: For busy pharmacy teams, dispensing robots can prove a lifeline. Amish Patel, owner of Hodgson Pharmacy in Longfield, Kent, installed a dispensing robot during a refit of his pharmacy in 2013. The transition was not an easy one initially. "The first two or three months were very different, very difficult. At one point you do sort of stand there and think, 'Why did I do this?'," he admits. 
But once the team got used to the new way of working, things "went a lot smoother". "You're all stationed at one point, with the drugs coming to you, so it's a much calmer environment," he explains.
The universally-dreaded scenario of a busy day with staff off sick is no longer a cause for panic. The robot allows the Hodgson Pharmacy team to get everything done and still go home on time. "Now I can't imagine working the conventional way anymore," Mr Patel says.
A threat to pharmacy jobs? The catalyst for Mr Patel to invest in his Gollmann robot was the need for more dispensers. "We already had one full-time dispenser, an accuracy checking technician and a pharmacist, and we were at the point of needing more staff," he says. The dispensing robot meant there was no longer a need for Mr Patel to recruit another member of the team – even when the pharmacy's script volumes started to rise. 
That said, Mr Patel doesn't believe dispensing robots will make the dispenser's role redundant. Installing a robot has, in fact, enabled him to upskill his staff to provide services. "You can't say, 'I'm going to replace my dispenser with a robot'," Mr Patel explains. "I don't think that's the right attitude for anyone who's thinking about a robot, or the way to go forward."
---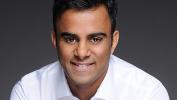 "In five or 10 years' time, I think [we] will have robots acting as doctors. Instead of going to the doctor and waiting for an appointment, it will get to the point when a robot can diagnose and prescribe"
Dwayne D'Souza
---
Medicines management robots
What they do: Making up monitored dosage system (MDS) trays can feel like a robotic task. So it's perhaps no surprise that technology has come along to assume the burden. Medication Management Solutions is one of the companies producing these robots. They can be installed in the pharmacy to sort medication into the company's specially designed pouch compliance aids. 
The benefits: Medication Management Solutions' robots can make up a month's prescription within three minutes – a task that could take up to 30 minutes manually. Company director Andy Beesley cites these time savings as a clear benefit. 
"There are a huge number of pharmacy staff that are involved in production of compliance aids on a daily basis, stood in front of workbenches and working away filling trays," Mr Beesley explains.
The advantages have made these robots "very popular on the continent", Mr Beesley says. "In France, there are more than 400 machines doing this sort of activity, and we're sort of starting to get there in the UK," he says.
A threat to pharmacy jobs? Mr Beesley understands fears over robots replacing jobs. "Any change is threatening. And often what we find when we're talking to people is there is a misunderstanding of what it does," Mr Beesley says. 
The company stresses that no machine is infallible and a human will still need to make checks. Instead of replacing staff, Mr Beesley believes these robots will simply enable pharmacy teams to perform wider roles, while coping with rising dispensing volumes. "You want pharmacists focused on dealing with pharmacy customers, giving advice and helping people to stay healthier," Mr Beesley adds. "I think that's potentially where pharmacy's future is, and [the sector] doesn't want to employ a further 10 per cent of staff." 
Hand-held devices
What they do: It's not all about large robots – hand-held devices are emerging to improve medicines management. Technology company Invatech Health has developed the Proactive Care System (PCS), designed specifically to improve pharmaceutical care in residential homes. By scanning the barcodes on labels at the point of administration, it ensures the right medication is being given to the right patient at the right time. The system also provides "a wealth of clinical information to GPs and pharmacists" on how medicines are being taken, Invatech Health says.
The benefits: Anything that can improve medicines management in care homes is of clear benefit. Invatech Health CEO Tariq Muhammad says improving patient care was the main aim – but pharmacists can benefit, too. "It allows the pharmacist not just to record what he has dispensed, but also manage an electronic health record," he explains. 
A threat to pharmacy jobs? Not all new pharmacy technology has the potential to eclipse the role of a pharmacy worker – and this is one example that can only work alongside the existing team. In fact, Taseen Iqbal, owner of Pleck Pharmacy in Walsall, believes using this technology has helped him secure more care homes business and he is now able to offer "services matching those of the larger chains". 
Invatech Health's Mr Muhammed says his starting point was to look at the problems facing the pharmacy profession – and how to solve them. His approach perhaps sums up how technology can work in the sector. It's not about replacing team members, it's about making existing pharmacies work more like well-oiled machines. Surely that prospect should get an automatic thumbs-up?