12 tips for a successful travel health clinic
Careful planning, bespoke training and a keen awareness of your customers' needs are all vital to capitalising on the boom in travel health
Travel is big business. Thanks to the rise of commercial flights, international tourist arrivals exploded from 26 million in 1960 to more than 1 billion in 2013 and are predicted to reach 1.8 billion by 2030, according to the United Nations World Tourism Organization. 
The rise in long-distance travel represents a clear opportunity for pharmacists. There is a greater demand than ever for travel health advice, products and vaccinations, and the accessibility of pharmacies makes them well placed to offer these services. But before taking the plunge into travel health, you must consider whether it is the right decision for your business – and careful planning is essential.
1. Be aware of your selling point
Travel health has traditionally been the domain of GPs, but don't let that put you off. Only 2 per cent of the general practice global sum goes on travel health, and patients will often struggle to get a convenient appointment. In fact, Larry Goodyer, director and superintendent pharmacist of travel clinic Nomad Travel, says "expanding GP workloads" mean many travellers are likely to be referred to alternative health providers – representing a "tremendous opportunity" for pharmacies.
2. Ensure there is a business case
But that doesn't mean pharmacists can go straight into travel health on a whim, warns Professor Goodyer. "The business case has to be sustainable – there have to be enough people to justify providing such a high level of service, which would also ensure that competence of those trained to deliver it is maintained," he says.
---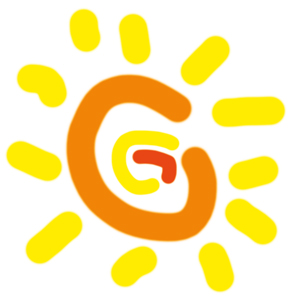 "In order to be a great leader the business
case has to be sustainable – there have
to be enough people to justify providing
such a high level of service"  

Professor Larry Goodyer, director and superintendent
pharmacist, Nomad Travel
 
---
3. Don't undervalue your time
When evaluating your business case, ensure you take into account how much time you are likely to spend on providing travel advice. Be prepared to spend some time with customers to assess their needs – you may need to ask them to return on an appointment basis when the pharmacy is likely to be less busy or there are more staff on duty. 
Saying that, Professor Goodyer concedes that perhaps "not every traveller needs a 20-minute consultation". "Many people going abroad are going on a resort holiday... so might just need, say, a hepatitis A vaccination or maybe some antimalarials," he explains.
4. Get the training
The cost of setting up a travel health service will also include training. There are a wide range of travel health PGDs that enable you to deliver vaccines and prescribe antimalarials or, alternatively, you could train as an independent prescriber.
Mhari Speirs, who offers a travel health clinic in her business Hogarth Pharmacy in Glasgow, found an independent prescriber qualification plus additional training helped her offer a comprehensive service. She took a foundation course at the Royal College of Physicians and Surgeons of Glasgow's Faculty of Travel Medicine, which led her to enrol onto its diploma course. "It's a year-long, really in-depth course, and I felt that it gave me the confidence to prescribe in this area and provide a really good standard of service," she says.
5. Be prepared
You can make your travel service more efficient by asking patients to fill out a questionnaire before they come in. Offering a downloadable form on your website prompts patients to start thinking about what risks they face in advance, says Kath Lynch, an independent travel health nurse consultant who works in London. She suggests also offering hard copies in the pharmacy for patients who pop in. A template risk assessment form is available from the Royal College of Nursing at tinyurl.com/travelassessment in appendix two.
---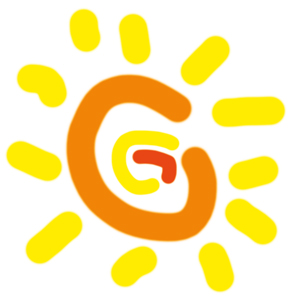 "It's a year-long, really in-depth course, 
and I felt that it gave me the confidence
to prescribe in this area and provide
a really good standard of service" 

Mhari Speirs, Hogarth Pharmacy, Glasgow
 
---
6. The devil is in the detail
Don't assume that everyone travelling to the same country will need the same advice. Health risks can vary widely within the different regions of a country, so ask for specifics. For example, two customers may both ask for advice on going to Thailand, but one may only be stopping off in Bangkok on the way to Australia while the other is planning a four-week tour off the beaten track.
The type of holiday also influences the risk factor. Someone attending a conference in a five-star hotel in a major city will have very different requirements to a customer going on a rainforest trek. Be careful not to make assumptions based on age: the growing popularity of 'bucket lists' plus an ageing population mean someone in their 60s may be as likely to be contemplating a high-octane, adventure-filled trip as a teenager on a gap year.
7. Travel health is constantly changing
If you've recently given advice on a particular destination, it is easy to think there is no need to look at the requirements again. But is always worth another check. Health issues or political uncertainty can change rapidly, so it is important to establish whether any new advice has been issued.
For this reason, the web is by far the best resource for travel health. "Online resources are much better than textbooks because they reflect the latest information," says Ms Lynch. The Foreign and Commonwealth Office website is particularly useful and gives health advice by country and territory at gov.uk/foreign-travel-advice. NHS Scotland also operates a helpful website for health professionals at travax.nhs.uk – those who are registered on the site can use the 'suitcase' facility to email relevant information to travellers.
8. Vaccination is just part of the puzzle
Patients commonly believe that if they have had a vaccination, they are 100 per cent protected. Don't be scared to shatter that illusion by explaining that vaccines and prophylactic medication vary in efficacy. Stress the importance of taking additional precautions – to guard against malaria, for example, it is advisable to use insect repellents and mosquito nets as well as taking antimalarials.
9. Manage medicines
It may sound obvious, but it is important to ask what medicines the patient is on. The benefits of this are two-fold: you can ensure they have enough of everything they need for the duration of their stay and establish whether there are any interactions with other products they are planning to use. 
Be aware of how a country's climate may trigger side effects – drugs such as doxycycline increase sensitivity to the sun, for example.

It is also worth bearing in mind any restrictions on taking medicines into the countries your patient is planning to visit. If they could be affected, it is important to obtain a doctor's letter stating what medication they are on and why.
---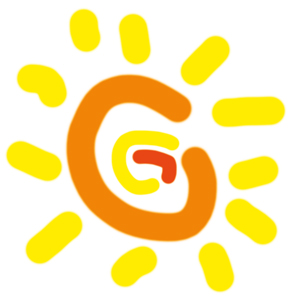 ""Online resources are much better
than textbooks because they reflect
the latest information,"

Kath Lynch, Independent travel health
nurse consultant
 
---
10. Take a balanced view
Travellers are often so concerned about one particular aspect of their holiday preparations – avoiding malaria, perhaps, or braving a round of injections – that they forget about illnesses far more likely to affect them, says Ms Lynch. "Travellers' diarrhoea and skin problems, for example, are much more common than typhoid and tetanus," she explains. Providing written information on what they can do about possible issues – when to use antihistamines or oral rehydration therapy, for example – and inviting customers to come back with any further questions encourages them to adopt a more holistic view.
11. Common sense can be uncommon
Holidaymakers sometimes use a trip away as an excuse to throw caution to the wind and act very differently to how they would at home. This explains why most travel health problems occur not from tropical bugs but as a consequence of behaviour, such as sunburn from being careless about skin protection, insect bites as a result of not applying repellent, or alcohol-related injuries, which can include road traffic accidents. Gently alerting customers to these more common dangers can ensure they don't run into unnecessary difficulties.
12. The customer is not always right
People visiting relatives abroad sometimes think they don't need to take any precautions while travelling, but this is a false assumption. UK-born children of immigrant parents are particularly vulnerable to falling ill while staying with family in far-flung locations because they are more likely to be staying in rural locations with poor sanitation and medical facilities. Avoid being judgmental with this group but stand firm on asserting the need to take health protection measures.
Case study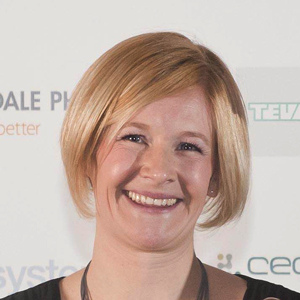 'Offering a travel health service has added a different slant to my job'
Mhairi Speirs, joint director, Hogarth Pharmacy, Glasgow
 Mhari Speirs starting taking an interest in travel health when she was inundated with enquiries about a local school trip to Malawi. She found the parents of the pupils were in dire need of advice. "There seemed to be a lot of confusion about what vaccines and antimalarials could be prescribed and what had to be done privately, and a lot of conflicting advice," she recalls. "Some people had been given very good information but others had got very poor advice, depending on where they had asked. I thought that there had to be something I could do to streamline the process."
Ms Speirs decided to set up a travel clinic to capitalise on the gap in the market. Her first step was to attend a travel health conference hosted by the Royal Pharmaceutical Society and Royal College of Physicians and Surgeons of Glasgow's Faculty of Travel Medicine, which led to her enrolling onto the faculty's foundation course. She quickly realised there were no patient group directions (PGDs) used by her local NHS board – leaving her no other option than to independently prescribe travel medicines. She upgraded her existing supplementary prescriber qualification by completing an independent prescribing course, undertaking clinical sessions at a travel clinic located in the outpatient department of a Glasgow hospital.
Ms Speirs' training didn't stop there. "The [faculty's] foundation course gave me a good grounding, but I still felt there were gaps in my knowledge, so I enrolled onto its diploma course," she explains. "It's a one-year long, really in-depth course, and I felt that it gave me the confidence to prescribe in this area and provide a really good standard of service."
The extensive training soon paid off. The pharmacy's travel clinic was up and running in late 2010 – offering a "one-stop shop" for travellers, who were able to get a full risk assessment, private vaccination and antimalarial service. The range was later extended further to offer yellow fever vaccine.
Today, GPs work with the pharmacy to refer patients in need of travel advice and services. The clinic runs on an appointment basis because of the amount of time consultations can take. Mrs Speirs' experience of the Malawi school trip has prompted her to take her expertise to local schools, where she appears at evening meetings ahead of trips abroad.
Mrs Speirs' efforts have certainly provided a new revenue stream for the pharmacy, but she also finds it rewarding on other levels. "It has added a different slant to my job – I love hearing where people are going and what they doing, whether it is going on holiday or doing some volunteer work," she says. "I just find it really interesting."
This article was given at the Royal Pharmaceutical Society's travel medicine conference on March 12