Meet Emily Rose, Britain's favourite pharmacist
The winner of the RPS's I Love My Pharmacist competition shares the secrets of her success
Pharmacists, according to Emily Rose, are rarely the sorts of people who feel comfortable putting themselves forward for awards.
But that's exactly what she and 86 others did when they entered the I Love My Pharmacist competition, run by the Royal Pharmaceutical Society (RPS), for the chance to be named Britain's favourite pharmacist.
Having been shortlisted for the south of England following a public vote, Emily went head to head with five other regional winners before being named Britain's best-loved pharmacist by a panel of judges that included RPS president Ash Soni and C+D editor Jennifer Richardson (see How Emily won, right).
Despite taking home the title, Emily – a specialist rheumatology pharmacist at Southmead hospital in Bristol – says she nearly didn't enter the competition. She was persuaded to do so by two colleagues. "At that point, I thought: 'My goodness, I should.' So I quickly put in an application," she says.
Naturally, she's glad she did. But, regardless of the fact she won, she says the experience gave her the chance to "take a step back" and share with other pharmacists all she has learned from her work creating a prescribing pathway for arthritic patients. "Someone said to me that sharing your work is as important as doing your work, so others can learn. I had never really thought about it like that before," she says.
Sharing best practice
Emily found the I Love My Pharmacist competition an invaluable learning tool, particularly when she met the other regional winners at the judging panel. Despite their differing professional backgrounds and experiences, she says they were able to learn from each other. "There has been some exceptional work in completely different parts of pharmacy, but [it is] still applicable to me in different ways," she explains.
While her hospital role is "very different" to that of a community pharmacist, there are some parallels. Just as many community pharmacists feel under pressure to develop a good relationship with local GPs, Emily says she was keen to make a good first impression on the consultants on her team, especially given that it had never previously included a pharmacist. "I felt like I had a responsibility to the whole pharmacy profession. If I didn't make an impact and show them [consultants] what pharmacy can do, they would have a bad [impression] of pharmacy," she explains.
And just as many community pharmacists have navigated the distribution of responsibilities with GP colleagues, Emily has found a system that works for her team. "We've taken away some of the paperwork burden from consultants when they're starting the treatment, but we refer back to the consultant for any queries that are out of our remit."
 
---
"I felt like I had a responsibility to the whole pharmacy profession. If I didn't make an impact and show them [consultants] what pharmacy can do, they would have a bad [impression] of pharmacy"

Emily Rose
---

Prescription for success
Emily's work with the arthritis prescribing pathway, which began in 2013, is testimony to the concept of patient-centred care. The project was designed "to improve experiences for patients", she explains. This included streamlining the hospital's process for following up and monitoring patients and ensuring that patients saw both medical and non-medical prescribers during their consultations.
Overseeing the process required Emily to put in many extra hours, but her hard work has resulted in tangible benefits for patients. "The biggest sense of achievement is when I can see the impact for an individual patient," she says.
"It can be something really small," she says, highlighting a moment when she saw the difference her prescribed course of treatment had made to a patient in chronic pain.
In the patient's initial consultation, she had been "aggressive … really distressed, in a lot of pain, [and she] had a young child she couldn't play with". But Emily put the skills she had learned during her independent prescribing qualification into the challenging consultation and the results were fantastic.
When Emily saw her again for a review appointment, the patient had undergone an "incredible" change, she says. She had returned to work, was able to pick up her son and was "bright [and] bubbly". "Seeing that example and knowing I'd had that impact reminded me why we're doing it," says Emily.
Being able to share examples such as this is exactly the reason that Emily would recommend taking part in the competition. She points out that many pharmacists don't believe there is anything "extraordinary" about their day-to-day work. "But then, when you take a step back and reflect, you've made a significant difference," she says. "I would say to everyone: you're making a big difference, so share what you're doing."
Emily is the first to admit that her work can be hard-going. But the rewards it reaps make it more than worth the effort, she says. "It can be a slog at times," she admits. "But when you know you've made a difference to an individual patient, it justifies everything you do."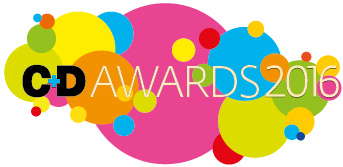 Wednesday, June 15, 2016
Celtic Manor, Newport, Wales
Could you win an award next year?
Enter the C+D Awards 2016 for free in 3 easy steps
1. Go to chemistanddruggist.co.uk/awards and register your details
2. Select the category you wish to enter and complete the secure online entry form – you can edit and save your entry as many times as you like before you submit it
3. When you are happy with your entry, submit it with one click. Repeat steps 2 and 3 to enter more categories.