Can a cardboard 'baby box' improve child health?
Scotland is the first UK country to pioneer "baby boxes". But do they make a difference?
Can a simple cardboard box promote child health? Can it tackle deprivation and reduce infant mortality? The maternity package given to new mothers in Finland has been credited with achieving all those things. Now the Scottish government wants to find out if it could work in the UK.
The first boxes were handed out at New Year, to pregnant women in health clinics in Orkney and Clackmannanshire. The boxes are suitable for babies to sleep in – encouraging parents to keep infants in their room but not in the same bed, both factors that lower the risk of sudden infant death syndrome (SIDS). They contain more than 40 items, from nursing pads to digital ear thermometers, baby clothes to cloth nappies (see full list below).
Child health league tables
Scotland languishes far down the list of Western nations in league tables for child health and wellbeing, while Finland is nearly at the top. Finland came second out of 179 countries in Save the Children's 2015 Mothers' Index. SIDS is so rare in the country that only six infants died of it in 2015. Scotland has a similar population of newborns – 55,000 per year – but had 14 SIDS deaths in 2014.
Dr Steve Turner, the Royal College of Paediatrics and Child Health's (RCPCH) officer for Scotland, says the baby box scheme "draws attention to the importance of child health, when we have excess mortality and morbidity. It's a nice gesture of welcome from the Scottish people to new parents and babies."
Serious ill-health is a real problem in the country. The RCPCH State of Child Health report for Scotland 2017 found it is among the poorest in Western Europe. More than 210,000 children in the country live in poverty, 28% are overweight or obese and approximately 400 infants, children and young people die each year, with a significant number of these deaths potentially avoidable.
Community Pharmacy Scotland (CPS) thinks the baby box pilot could help to reduce these health inequalities. CPS policy development pharmacist Adam Osprey says: "We hope the scheme succeeds in giving all children an equitable start in life."
Where does the pharmacist fit in?
So how did independent pharmacists react to the scheme? Judith Hall of R&J Marshall Pharmacy in Menstrie, Clackmannanshire, didn't know about the pilot initially. "It's quite concerning that there are pharmacists like myself who don't know this is happening, so you might stand there with a gormless look on your face when people start talking about it," she says. "It probably should have been advertised more to health professionals."
The Scottish government says the lack of communication is because the scheme is still within the pilot period. When it is rolled out nationally, it promises there will be a publicity campaign that will include "building links with local organisations".
One potential pitfall might be that giving out the boxes to new parents for free means they won't have a reason to come into the pharmacy to buy these early necessities – or talk to the pharmacist.
But Aileen Bryson, of the Royal Pharmaceutical Society Scotland, doesn't think that will be an issue. "You are only going to come to the pharmacy if there is a problem, [for example] if you have cracked nipples and need advice about what to take," she says. "They are going to come because they need advice at an early stage and they want to walk in and get that health professional on the high street [to give] a bit of reassurance that the baby is thriving."
Mr Osprey agrees that parents will still turn to community pharmacists for advice. "Pharmacies are right at the heart of the community and provide unrivalled access to highly trained healthcare staff. Our members have always been an invaluable source of support and advice for young mothers, and will continue to fulfil this role."
Ms Bryson adds that the scheme will help families in need. "We have a lot of deprived communities and if this gives someone a lovely start in life, that is only to be commended."
Lynzie Mack, an independent pharmacist in Tillicoultry, Clackmannanshire, agrees. "I think it's a good idea, especially for first-time parents who may not have all the things they should have."
Ms Bryson says some of the items included are very important. "A digital ear thermometer is a really good preventative health measure. Someone can take the temperature with the same device a GP would be using." This could speed up access to treatment, by encouraging parents to act sooner when babies do need medical assessment.
Where next for the baby boxes?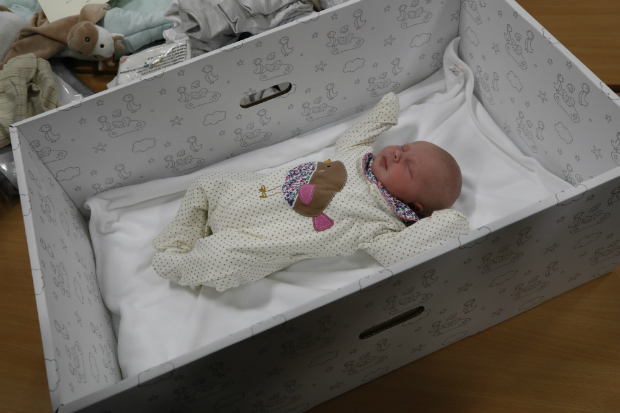 Orkney and Clackmannanshire were chosen as the initial pilot sites to test the logistics of delivering boxes to remote communities in the middle of winter, as well as for "the diversity of their populations", the Scottish government says.
Mr McDonald says "real-time research will take place throughout our pilot, giving parents the opportunity to feedback any comments they have on the box, how they use it and its contents". But whatever the results, the scheme will be spread nationwide, at an estimated cost of £7 million.
It is not clear what part the baby box has played in Finland's child health success story. Karoliina Koskenvuo, head of research at Kela, Finland's social insurance institution, cites multiple contributing factors, including strong maternity and child health services, an extensive vaccination programme, higher education and good living conditions. "Scientific data on the effects of the baby box on public health is not available, only circumstantial evidence."
That hasn't stopped the idea spreading around the world. In Japan, a modified version of the Finnish maternity package was introduced in the city of Urayasu in 2014. Another version has been distributed to Maori mothers in Waikato, New Zealand since 2015, the same year that Mexico City began to distribute maternity packages to low-income mothers.
The Scottish scheme will add to growing body of evidence now being collected about the effect of baby boxes on child health and wellbeing – as well as providing a warm welcome for newborn babies.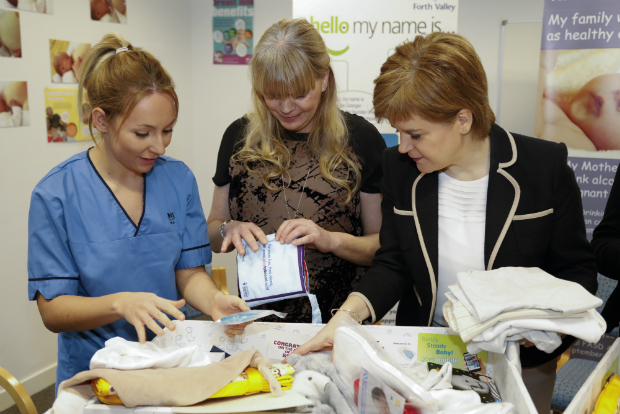 The Scottish baby boxes contain:
Nursing pads
Digital ear thermometer and replacement hygiene cover
Natural bath sponge
Bath and room baby thermometer and battery
Mattress
Fitted cot sheets
Satin-edged cellular blanket
Mattress protector
Pramsuit with hood
All-in-one day suit
Romper and bodysuit set
Scratch mittens
Short-sleeved bodysuit
Long-sleeved bodysuit
Long-sleeved bodysuit with integral scratch mitten
Long-sleeved wraparound bodysuit
Footed leggings
Fleece jacket with hood
Jersey trousers
Baby wrap
Hooded bath towel
Real nappy and liners
Dribbler bib
Organic cotton muslin squares
Comforter/soother toy
Play mat
Travel changing mat
Baby book.
How can you support new parents?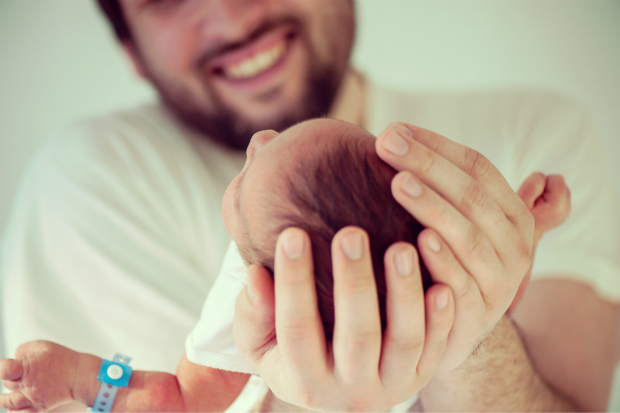 The National Pharmacy Association's pharmacy services team has some advice...
Cradle cap presents as large, greasy, yellow or brown scaly patches, which predominantly occur on the baby's scalp. Most cases of cradle cap are self-limiting, however simple measures can be used to help manage symptoms. Washing the baby's scalp with baby shampoo can help prevent a build-up of scales. In addition, scales can be softened before brushing or washing by massaging baby oil into the scalp.
Eczema can develop in babies as cracked, dry, itchy, red and sore skin. Treatment recommendations focus on symptomatic relief. Topical emollients (moisturisers) can be applied to the affected area(s) to stop skin dryness. They reduce water loss and protect the skin with a film.
In addition, trigger factors should be identified and avoided. These could include, for example, changing the fabric of the baby's clothing and/or avoiding the use of soaps or detergents that may affect the skin.
Colic is the term used for babies who are experiencing excessive, frequent crying but otherwise appear healthy. The underlying cause is unknown and usually resolves within a few months. The baby can be comforted by holding it during a crying episode, for example, or soothing it with a gentle motion. If these strategies fail, simeticone or lactase drops can be recommended.
Teething occurs when baby teeth come through the gums; its symptoms are normally mild and self-limiting. Gentle rubbing of the gum with a clean finger or allowing the infant to bite on a cool object are self-care measures that can be recommended. Paracetamol or ibuprofen can be considered to relieve discomfort in infants aged three months and over.
Sponsored: Metanium expands nappy rash range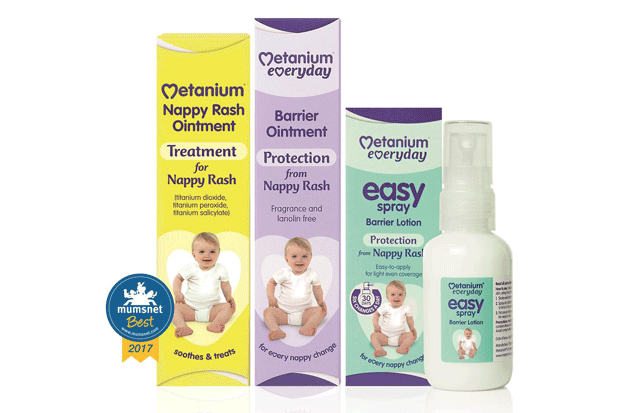 Thornton & Ross has expanded its Metanium range of nappy rash treatments.
The range includes Everyday Spray Barrier Lotion (£5.49 RRP) and Everyday Barrier Ointment (40g, £3.25 RRP and 80g, £5.49 RRP) to help prevent nappy rash; as well as Nappy Rash Ointment licensed to help treat this condition (£3.99 RRP).
Thornton & Ross say plans for the range in 2017 include print and digital advertising, alongside regular reader offers and competitions.
For more information, contact: 01484 842217 
Sponsored: Dalivit pump dispenser available to order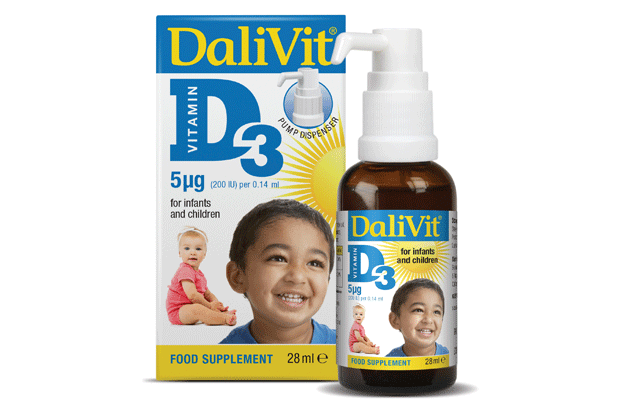 Dalivit D3 vitamin supplement is available to order in a 28ml pump dispenser.
The supplement can be added to a drink, dispensed over food or taken from a spoon, according to owner Boston Healthcare.
Dalivit D3 is available through all major wholesalers with a RRP of £5.90.
For more information, visit: www.dalivit.co.uk