How to ensure you get the healthy living pharmacy payments
Pharmacies are rushing to secure their quality payments by getting HLP accreditation
Applications to become a healthy living pharmacy (HLP) have soared since NHS England made it one of the criteria for its new pharmacy funding regime.
Pharmacies can now claim 20 points (worth up to £1,280) under the government's quality payments scheme if they can prove they are HLP level one-accredited by April, with another review point scheduled for November.
So what's the best way to achieve HLP status, and is money the only reason to do it? Pharmacy Complete managing director Deborah Evans – who led the national HLP pathfinder work programme – guides you through the process.
What is a healthy living pharmacy?
HLPs have a health and wellbeing ethos, where everyone in the team works together to proactively engage their customers in health promotion activities and consistently provide high quality public health services.
They need a health promoting environment in the pharmacy (known as the 'health promotion zone') and at least one full-time equivalent health champion, who has qualified for a Royal Society for Public Health (RSPH) level two award in understanding health improvement.

Each pharmacy's health and wellbeing ethos is enabled by a HLP leader, who develops and motivates the team to be the best they can be: friendly; welcoming; and working together in a way that is connected and efficient.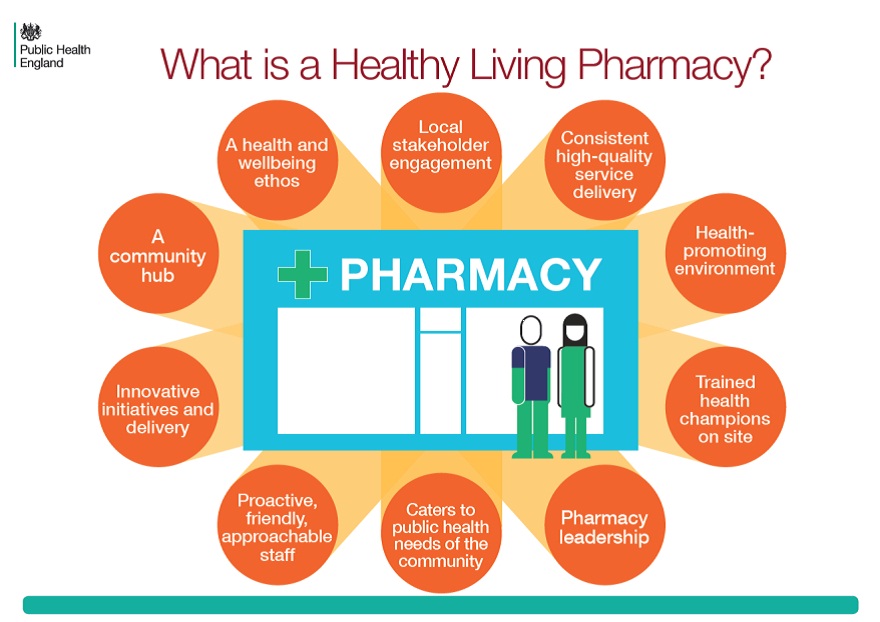 What are the benefits of HLP status?
Benefits experienced by HLPs include:
A more productive, motivated team who enjoy what they do. This can in turn encourage staff retention
A better customer experience, which may increase loyalty and footfall
Potential increased service commissioning, as a result of the pharmacy demonstrating to commissioners that it is willing and able to deliver high quality services
Showing the community and other healthcare providers that there is more to pharmacy than providing medicines.
How do I get started?
Implementing change can be daunting, especially when there is so much else going on in community pharmacy. Before getting started, it is important to reflect on why you want to become an HLP and what the starting point for the pharmacy is. You can then break the project down into manageable smaller chunks, which you can follow through to implementation.
How long will it take?
This very much depends on the starting point for the pharmacy. If your pharmacy has a well-established team who are proactively engaging with the public, are delivering advanced services and have already created a health promoting environment, then your focus will be on meeting the training requirements and gathering the evidence. This can take just a few weeks.
For pharmacies that have further to go, the changes required will take longer.
What are the criteria?
In essence, the 'quality mark' of HLP accreditation demonstrates that the pharmacy has met Public Health England's (PHE) quality criteria. The criteria are clustered around the enablers of:
workforce development (public health needs, health and wellbeing ethos, team leadership and communication)
engagement (community and commissioners)
environment (health promoting environment, data collection and sustainability).
The criteria are underpinned by the Royal Pharmaceutical Society's professional standards for public health.
The pharmacy needs to show evidence for all parts of the quality criteria before entering the accreditation process. It must comply with the General Pharmaceutical Council's (GPhC) standards for registered premises, the NHS community pharmacy contractual requirements, and participate in the provision of medicines use reviews, the new medicine service and the national flu vaccination service (or refer to someone who does offer flu vaccinations).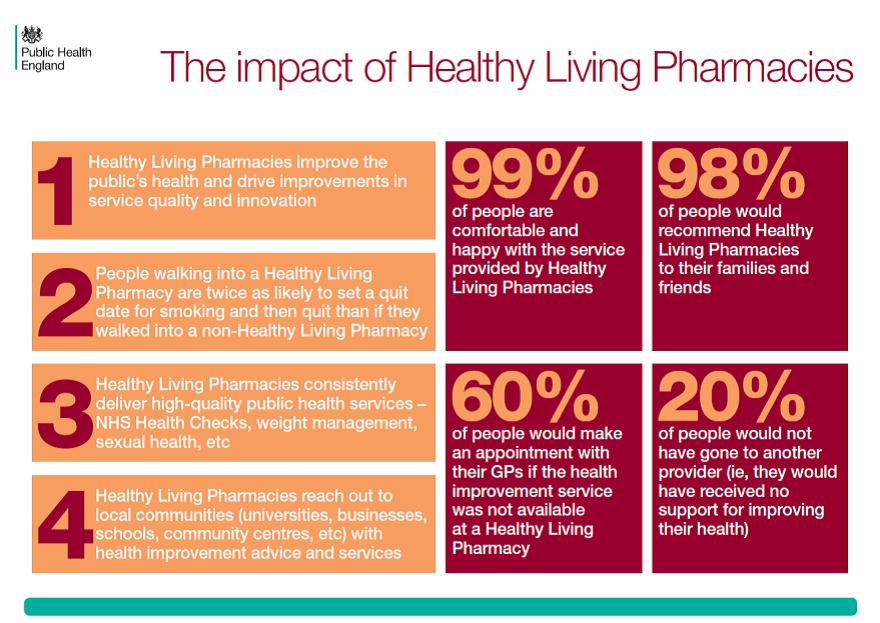 What are the common pitfalls on the road to accreditation?
There are a few things to look out for on the path to accreditation, which can help smooth the journey. These include:
ensuring the pharmacy team is fully engaged in the HLP process and vision
delegating responsibility and accountability to the team, particularly for health promotion activities
keeping the programme alive and ensure that implementation is followed through to completion
focusing on the many benefits – not only financial – that HLP accreditation can bring. Focusing on the money may achieve a short-term win, but not a sustained change in behaviour from all involved.
So how do I get the quality payment?
To meet the HLP quality payment criteria, on the day of the quality payment review the pharmacy must be meeting the requirements of a level one HLP as defined by PHE, or have been previously accredited as an HLP by a local scheme between December 1, 2014 and April 28, 2017.
If your pharmacy has not already received HLP accreditation, you must complete the RSPH online self-assessment. Bear in mind that an assessment can only cover one pharmacy – if you own multiple pharmacies, these must each be self-assessed individually.
If your pharmacy was locally accredited as an HLP between December 1, 2014 and April 28, 2017, you must ensure you have a copy of the signed and dated documentation that demonstrates this. These pharmacies do not need to go through the PHE self-assessment process to qualify for the quality payment.
If your pharmacy was accredited as a level one HLP prior to December 1, 2014, you must have a copy of a signed and dated document that demonstrates that the pharmacy was accredited prior to this date, and also complete the PHE self-assessment form. However, there is no requirement to be listed on the RSPH registry.
Do's and don'ts for a successful application
Do:
Develop the pharmacy's HLP leader first, so that they understand the context and have skills to engage the rest of the team
Enrol at least one person on a health champion course
Keep evidence for each of the quality criteria, including photos of health promotion campaigns
Keep the team excited.
Don't:
Think of this as a tick-box exercise. This is about changing the culture of the pharmacy, and not just about delivering one-off actions
Forget to delegate. This should be something that the team can own and take forward, without the pharmacist being overly involved.

Deborah Evans (FFRPS FRPharmS) was the project manager for developing and implementing the HLP model in its Portsmouth pilot. She went on to lead the national HLP pathfinder work programme and has been involved in Public Health England's HLP task group. Ms Evans is now managing director of Pharmacy Complete, which provides a HLP support service for contractors.