Which region has the worst locum rates? And why?
Locum rates vary widely across the country. But why and by how much?
Few topics create more controversy than locum pay rates. Many C+D readers were outraged earlier this year when WeLocum posted a job on its website at £15-an-hour – leading the agency to remove the advert. In September 2016, locum group OneVoice Pharmacy even boycotted Tesco pharmacies in protest at rate cuts.
Research by C+D has consistently shown big regional variations in locum rates, against a background of falling pay nationwide.
So how much should a locum pharmacist get paid, and what's behind the geographic variation? Is it a simple question of supply and demand, or should pharmacists – with five years' training and a high level of responsibility – expect to be remunerated at a certain rate?
Which region's pay is best – and worst?
The £15-an-hour controversy prompted WeLocum to set a minimum rate of £18 for jobs posted on its site. Some pharmacists believe hourly rates should never drop below £20, but there's no clear consensus on a minimum rate.
C+D last collected information about regional locum rates in its 2016 Salary Survey, completed by 252 locums between October 16 and December 21, 2015. As it reported last year, the average UK rate – £20.50 per hour – was at an eight-year low, down from £24 in 2008.
By drilling further into this data, C+D can now reveal that locums can expect to earn, for example, an average of £23.50 per hour in Wales, £21.88 in Scotland and £21.72 in south-west England. You can see the full regional results in C+D's table at the end of this feature.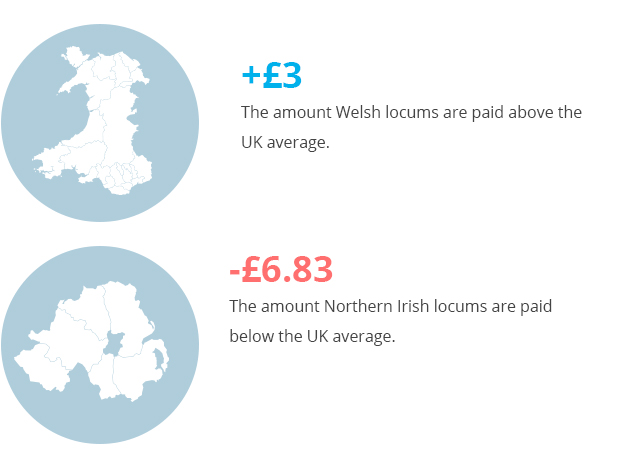 Shockingly, the lowest regional hourly rate was just £13.67, in Northern Ireland – almost £7 less than the UK average. The next lowest average regional rate was £19.91, in London.
Why do rates vary?
So what is causing these dramatic variations in pay? The numbers of pharmacists seeking work in an area is the key difference, says Northern Irish locum pharmacist Liam Maguire, who is now based in Southampton and has locumed across England and Wales. "The more pharmacists there are, the more competition there's going to be for work," he tells C+D. In his experience, the number of pharmacists seeking work in large cities such as London and Birmingham depresses rates in those areas.
Many factors influence the rates agreed between individual locums and contractors. Some employers set rates they believe they would work for themselves, whereas others base their rates on what the competition is offering.
The larger chains across the UK also have a role in dictating locum rates. Some place their rates on a banded scale, according to what they think is appropriate for each region. Tesco, for example, bases its hourly rates on region, time of day, whether it is a weekday, and whether the locum conducts a particular service. Other companies, such as Rowlands, use set rates across the UK.
Ultimately rates come down to how much contractors are willing – or able – to pay. Kent contractor Amish Patel says that when he asks locums to work for him, he will "ask them their rates", rather than dictate them.
Mr Patel says he will usually pay newly qualified pharmacists £20 per hour – as he is "expecting slightly less of them" – while more highly qualified pharmacists charging around £23 or £24 an hour will be expected to "take on the manager's role within the pharmacy" if required.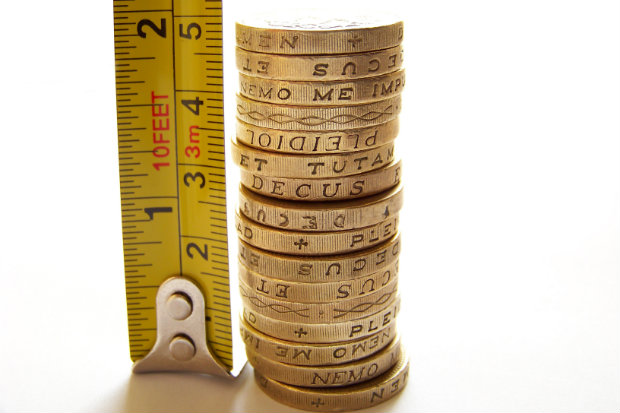 Mr Maguire says employers who want to ensure a particular locum works for them rather than for a competitor will offer a better rate to ensure their services. He usually negotiates a rate for advance bookings, rather than simply taking what's on offer.
"It depends on what's happening – whether there's a high demand for locums that day or if it's an emergency shift," he says. "As it comes closer to the time, I usually ask what the rate will be and whether that's flexible enough."
Mr Patel says experience is key, and that you need to pay enough to "make sure [they do] a satisfactory job". He also accepts that rates vary according to supply and demand. At times when locums have been scarce, he is willing to pay "a bit more", he says. However, when there is a lot of competition, locums will "naturally decrease their rate in order to get the job".
The agency perspective
Jonathon Clarke, co-founder of agency Locate A Locum, agrees with Mr Maguire's diagnosis that the continuing drop in rates is purely down to "supply and demand".
But with the government having refused in 2014 to consider stemming the tide of new pharmacy graduates, it doesn't look like the oversupply of pharmacists will be resolved anytime soon.
Mr Clarke says he has seen rates as high as almost £50 per hour for "hard-to-fill" shifts, but also standard rates that are "frustrating for pharmacists". If one person declines a shift because of low rates on offer, then "there is always someone, somewhere who will fill that position", he points out.
As a locum, Mr Maguire has seen "ridiculous rates" offered by some companies that "know that there will be somebody so desperate for work that they'll take it".
Mr Clarke says Locate A Locum "does not dictate rates" to contractors, and "£18-per-hour may be good for some". The agency doesn't get involved in what employers choose to pay, because "we don't know what a person's situation is". He believes it's up to the individual locum to choose the rates they find acceptable.
Will we see an agreed minimum rate?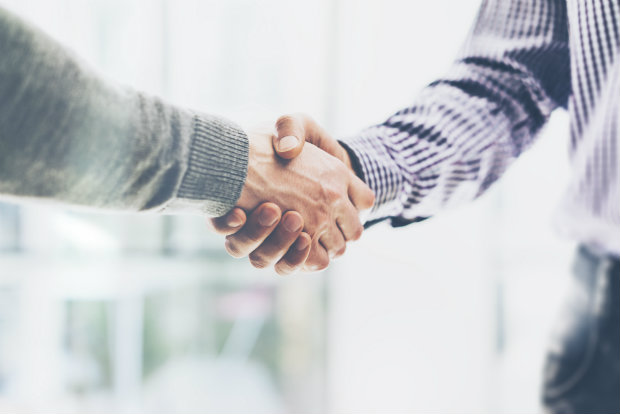 So what's the prospect for an agreed minimum hourly rate across the UK? One Voice Pharmacy's well-publicised boycott of Tesco last year suggests there's an appetite for concerted action by locums. But an agreed minimum rate is unlikely, says Mr Clarke, "unless everyone comes together, which isn't going to happen".
Mr Maguire thinks it's "possible" and that "there have already been strides towards that". However, there will always be "people who are happier to take lower rates behind the scenes". "I've seen so many instances of a rate being offered, at say, £21-an-hour, and taken at £17 just so somebody can guarantee that they're going to get work that day."
So the law of supply and demand – coupled with the willingness of some to accept a lower rate when they need the work – may make a minimum rate unlikely any time soon. In the meantime, C+D will be conducting its next Salary Survey to give locums the most up-to-date information to help them decide on the rates they find acceptable.