Looking back at the final days of Pharmacy Voice
Former chief executive Rob Darracott reflects on the organisation's demise and what he will do next
It would have been hard to miss Rob Darracott on the pharmacy circuit over the past seven years. As chief executive of Pharmacy Voice, he has been one of the most prominent – and outspoken – figures in the sector, ranked the sixteenth most influential person in community pharmacy by C+D readers last month.
But when C+D has a chance to sit down with him at the beginning of May, Mr Darracott has just finished clearing out the Pharmacy Voice office and handing back the keys – ending a tough period that's left him in serious need of some time off.
"The last three months have been very, very difficult for everybody concerned," he tells C+D. "After all of that, I think you just want to have a bit of a break."
The end of an era
Pharmacy Voice, formed in 2010 to represent the National Pharmacy Association (NPA), the Association of Independent Multiple Pharmacies (AIMp) and the Company Chemists' Association (CCA), closed its doors for good in April. But its fate was sealed in December 2016 when the NPA announced that the following year would mark the end of its three-year agreement to fund the organisation – a decision that Mr Darracott says the association "was perfectly entitled to make".
Last day for the Pharmacy Voice office. #jumblesale

— Rob Darracott (@rob_darracott) April 26, 2017
However, he's clearly disappointed that this turn of events cut short the work that Pharmacy Voice was doing. "It's sad really; that team could have done anything," he says. He'd been involved in recruiting many of the team, and was in the process of hiring a communications manager when the NPA's surprise announcement came through. "We got the best; we recruited from fantastic fields for all of those jobs," he says.
So why did the NPA decide to pull their funding? Were they unhappy with the way that Pharmacy Voice was representing the sector?
"I don't think fundamentally the lines that Pharmacy Voice was taking was at the heart of [the split]," says Mr Darracott. "People just wanted to do things differently."
Lost "unified response"

Mr Darracott says one of the most challenging aspects of Pharmacy Voice's closure was apologising to the sector for the loss of a "unified response". In the week's leading up to its disbandment, it worked through a process to decide who will continue to represent the NPA, CCA and AIMp on various working parties, committees and "20 or 30 different groups that we were involved in".
He will be watching "with interest to see what will happen next", but warns that closing the only unified voice for each part of community pharmacy may prompt a return to the days of constant concerns about "too many organisations" representing the sector.
"Maybe you can look back to why Pharmacy Voice was created and say: well, maybe we'll end up where we were then," he warns.
Pharmacy Voice's legacy
It may have ended prematurely, but Mr Darracott believes Pharmacy Voice did succeed in its aim to bring together the visions of its various member organisations.
"I do think there have been some changes in terms of where the influence was in 2010. There's also now a real desire across the sector to be very clear about what the future ought to look like," he says, pointing to Pharmacy Voice's "ambitious" vision for community pharmacy: the Community Pharmacy Forward View, and its subsequent Making it Happen document.
There's a clear need to engage community pharmacy in the future of the NHS, current funding difficulties notwithstanding, Mr Darracott continues.
"Everywhere I go, people are talking about community pharmacy: 'We have to get these people involved'; 'It's part of the solution'; 'It seems to be a sector that's going places'. So I think the big challenge for the sector is where does that interest take us? And how do we get out of where we are now to a place of greater investment and recognition of community pharmacy?"
It was this work that Mr Darracott was looking forward to taking forward this year. "The sector will never get to see what we could have done because we had to cut short," he says. "2017 was going to be really interesting."
Relationships jeopardised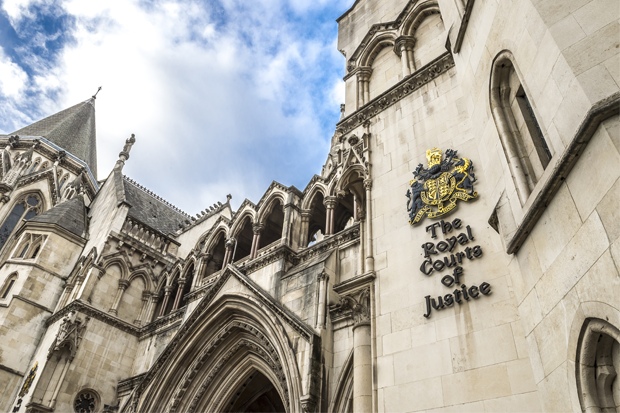 Mr Darracott counts the Forward View and ongoing working groups – which have pushed the agenda on pharmacy access to patient records and patient safety – among the organisation's greatest successes. However, he fears that the "10 years of relationship building" with government and NHS England may have been jeopardised by the sector's recent High Court legal challenge to the funding cuts in England.
Handing down his judgment on the NPA and the Pharmaceutical Services Negotiating Committee's (PSNC) High Court challenge, the judge said it was "unfortunate" that the goodwill that had existed between PSNC and the Department of Health "has been lost".
"There were some unfortunate things said on both sides of the [hearing]," Mr Darracott says. "How do people expect to get relationships back when those kinds of things are said?
"I've heard somebody say 2017 is the year to build relationships," he adds. "Good luck with that."
"I regret not keeping a foot in pharmacy practice"
Mr Darracott's varied career has involved a stint as chief executive of the CCA, as well being involved in the research that would eventually lead to the new medicine service. "My interest is in how pharmacists work with patients and the public to get the outcomes they want. That's massively interesting territory that in many respects is absent from many of the discussions which take place."
On a personal level, Mr Darracott is looking forward to a proper break after 36 years of work – "I had a four-week stint off in 2012", he quips – while also spending more time in his role as governor for a school for disabled children. He says he welcomes the chance for some "thinking time" before pursuing future plans.
"I remain a pharmacist, but I regret one thing in particular – and that's not retaining a foot in practice," he says. "I'm professionally curious, and I remember what it feels like to do the right thing by a patient.
"It's a powerful thing to be reminded constantly of what you do and why you do it, and I shouldn't have stopped. However, medicines are incredibly complicated and I would have to completely retrain to do that now."
Mr Darracott admits to not having thought about his future in any great detail, but with "a list of people" and "topics to discuss", C+D is sure the sector has not heard the last from the former Pharmacy Voice chief.