Is a travel clinic the right move for your pharmacy?
How much work does it take to set up a clinic, and then make it a success?
Private travel health clinics are growing in popularity. With high reported profit margins in some cases, they can make a tempting prospect for pharmacies looking to increase their bottom line and combat funding cuts.
So should you get involved, and how would you go about it?
Opportunities and options
Larry Goodyer, professor of pharmacy practice at Leicester School of Pharmacy and travel health consultant at Nomad Travel Clinic, believes there are opportunities for independent pharmacy in this area. Increasing general practice workloads and limited nurse resources mean practices offer fewer travel clinic sessions, he points out, with patients seeking out private providers to access these services at their convenience.
The first step is to "decide on the level of service you want to provide", Professor Goodyer says. "If you're just giving vaccination shots, that's one type of service. But if you're running travel clinics and can provide 30-minute-to-one-hour consultations, then do that. You also need to define what type of traveller you'll see – will you see complex cases, such as pregnant women, or will you refer?"
Both service options can be profitable, but you will need "to balance issues such as appointment times, stock holding and convenience", he explains.
Services provided by pharmacy travel health clinics can include:
travel health risk assessments
vaccinations, including yellow fever and meningitis
antimalarial medications and insect repellent products
travel health products, such as first aid kits, antidiarrhoea medications and motion sickness prevention.
Once you've decided on the level of service you wish to provide, there are a number of key steps to prepare for the launch of the service:
Arrange training for the pharmacist and pharmacy staff
Organise patient group directions (PDGs) for the services you plan to provide (unless you are an independent prescriber)
Ensure your facilities are adequate
Put resources and support in place, including cover for the pharmacist when doing travel clinic work.
Training and PDGs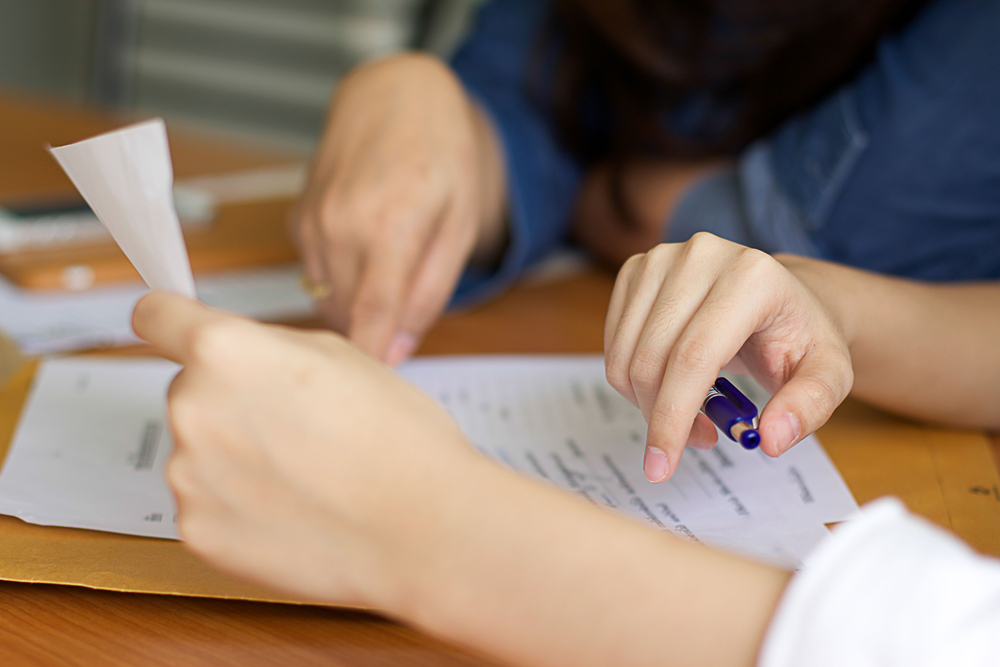 Several companies provide training for pharmacists wishing to start out in travel health medicine.
Vaccine company Valneva is currently creating a package of tools and resources to "support pharmacists to offer a comprehensive, clinically robust travel health service", explains Graham Thoms, the company's head of commercial operations in the UK, Ireland and southern Europe.
The Valneva in Partnership service launched with 12 resources in August, including an online training platform with videos to cover reconstitution techniques, life support and anaphylaxis. They also contain information on vaccinations and schedules, an eScripts travel health risk assessment tool with algorithms linked to national guidelines, a business analysis tool to help make decisions on pricing, a desktop discussion aid, and marketing and communications support.
Other than the eScripts tool, the services are free to pharmacists and require no commercial tie in, says Mr Thoms.
PharmaDoctor, the online doctor service that provides PGD-led services for pharmacies, has been offering PGDs for travel health vaccinations since 2012.
Client account manager Patrick Morgan says there is a three-step process for getting started: pharmacists must open an account for PGDs; complete an online training and assessment programme; and attend a training event with a travel health nurse.
"It's a full day, which covers the day-to-day realities [of running the service], travel itineraries, diseases, vaccinations, reconstitution [of vaccines], anaphylaxis, and techniques for vaccination," he explains. After the training day, the nurse will visit the pharmacy and observe the first four consultations.
It takes around two months to get trained and be ready to launch your service, Mr Morgan adds. The programme costs £1,500 in the first year, and then a £500 fee each year thereafter.
While companies such as Valneva and PharmaDoctor can give pharmacies the tools to get started, individual pharmacists remain responsible for their continuing professional development in this area, ensuring they stay up to date with changing travel health requirements.
Case study one:  Hogarth Pharmacy and Travel Clinic
Mhairi Speirs, pharmacist at Hogarth Pharmacy and Travel Clinic in Glasgow, is an independent prescriber with a diploma in travel medicines from the Royal College of Physicians and Surgeons of Glasgow (RCPSG). She set up the pharmacy's travel clinic in 2010, in response to demand from a local school group travelling to Malawi.
The pharmacy decided to provide "a one-stop shop", with "a streamlined service to those seeking advice, vaccines, antimalarials and travel health products", she says. First, she attended a conference held by the Royal Pharmaceutical Society and the RCPSG's faculty of travel medicine, then completed a foundation course in travel medicine, followed by a diploma on this topic, before qualifying as an independent prescriber.
"The service has developed with patient numbers increasing year on year," she says. "I now see patients returning for further advice, depending on their destination of travel, while frequent travellers to malaria-endemic countries continue to seek advice and antimalarials for their trips. I now provide services to local school groups and give information talks to these groups."
The clinic offers children and babies' travel vaccines, and patients are seen by appointment only.
Ms Speirs advises pharmacists interested in travel health to review their skills and knowledge to ensure they're up to date, and look at courses such as the RCPSG's diploma in travel medicine. Pharmacists also need training in anaphylaxis and basic life support, as well as in vaccine administration.
If pharmacists aren't independent prescribers, they'll have to use PGDs to provide all of the elements of the travel clinic, she adds.
Facilities and resources
Pharmacies providing travel health consultations need a suitable consultation room. If they plan to provide vaccinations, the room must include a couch and means to dispose safely of sharps. Suitable vaccine storage is also a must, as well as access to online travel health databases.
The General Pharmaceutical Council has standards on consultation rooms which you can check to ensure that yours is suitable.
Access to travel health databases, such as TRAVAX and the National Travel Health Network and Centre (NaTHNaC) is also crucial, as you will need to be able to:
deal with vaccine shortages
be aware of changes to vaccine requirements, such as Yellow Fever and meningitis
understand the regulations around what certificates might be required for entry into some countries
give up-to-date and relevant advice
refer to specialists when appropriate.
Professor Goodyer says that once you've set up your service, you should consider joining specialist organisations such as the British Global and Travel Health Association, the RCPSG's faculty of travel medicine, or the International Society of Travel Medicine.
Is the cost worth it?
There's an up-front cost to providing a travel health service, and you also need to consider ongoing costs – such as providing cover for the pharmacist when they are engaged in travel consultations.
Profits are certainly possible, however. PharmaDoctor's website lists four case studies compiled last year, with examples varying from four to 20 consultations a week. They show average profits per consultation ranging from £40 to £80, with one of the pharmacies apparently generating over £60,000 profit from their service each year.
As well as the profit from the consultations and vaccination service, pharmacies are well-placed to encourage add-on sales of over-the-counter (OTC) travel-related products, such as sun protection and insect repellent.
James Tibbs, superintendent pharmacist at AR Pharmacy in Southampton, began with a target of two to three vaccines a week. "It started slow, but as people got used to it, it just took off," he says. He now employs a second pharmacist to help him provide up to 10 travel health consultations a day.
Half of those who book consultations go on to have vaccinations, and OTC sales have risen 7% in the past two years, partly as a result of dedicating more floor space to travel products.
Case study two: Aqua Pharmacy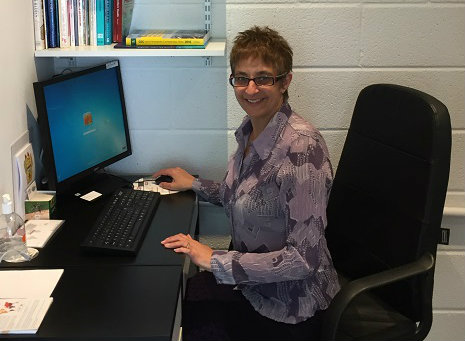 Pharmacist Michelle Claridge has been running a travel health service in her Aqua Pharmacy in Ipswich for four years. "If you're going to do it, do it properly. Go the distance and attend conferences – it's a very live discipline," she says.
Consultations need to be thorough and pharmacists need to be up to date with doses, vaccine schedules, booster intervals, and knowing when patients don't need vaccinations, she says. Staff also need to be familiar with the requirements of the travel service, so patients receive a consistent message and know what information to bring to the consultation.
The service is time-consuming to deliver – it can take 20 minutes to go through questions on side effects and discussing non-medical measures, so pharmacists need to plan the service well, she says. "Will you charge a consultation fee or will it be deducted from the cost of the vaccinations?
"Will you take a deposit? Customers may book an appointment and not turn up." Ms Claridge now refunds a deposit only after the final vaccination, to ensure people turn up.
She also recommends having cover for the pharmacist, as "it's a difficult balance between running a travel health service and managing the day job". She will train her new pre-registration student to support the travel service, she explains.
"It's hard to pick and choose elements that you'll provide – I think it needs to be a comprehensive service," Ms Claridge adds. "Think about the margins, and how much stock you'll hold, as it's expensive. Are you going to be competitive with your pricing, or will you hold your line and how will you do that?
"For me, it's the comprehensive service that lets me stand out."
Marketing for long-term success
Once the training is completed and you've got your facilities in place, PharmaDoctor's Mr Morgan says marketing your service is the next essential step. Pharmacists often complain of slow uptake, "but to be perfectly frank, they'll admit they've not advertised [their service]", he says.
The service "needs to be pushed, and half the battle is having a receptive local surgery".
Ms Claridge says: "If you want it to be a success, you need to be credible. We've marketed to GPs, travel agents, schools and businesses". GP practices now ring her for advice and refer patients to her service. "If I only have one appointment in a day, I am disappointed. But today I have seven and tomorrow I have six – it's not unusual."
Good relations with GPs also pay dividends. Ms Speirs says: "We get referrals from GP practices, not only for the private vaccine service, but also for NHS prescriptions, as we continue to maintain a good supply of vaccines."
Close links with the community also pay off, she adds. She suggests talking to universities to promote your services to students, as well as to local businesses, to identify travellers who may need last minute appointments. Then there's schools – who may have groups going to developing countries with organisations such as World Challenge – and religious groups, who may be making pilgrimages and require a certification of vaccination.
Case study three: AR Pharmacy and Travel Clinic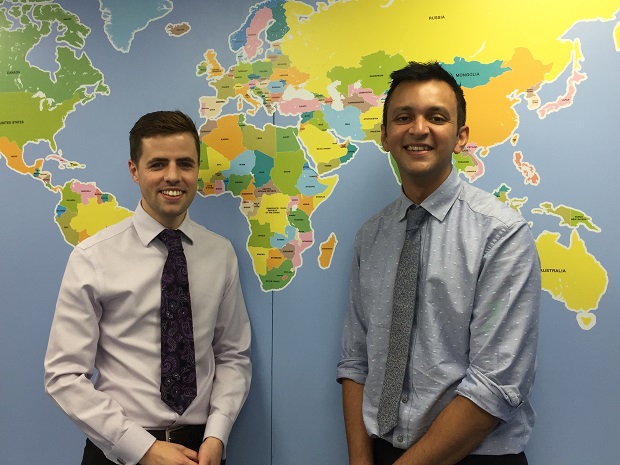 James Tibbs (pictured, right), superintendent pharmacist at AR Pharmacy in Southampton, joined the family business six years ago. With a nine-doctor practice next door, he saw the opportunity to start offering services.
Mr Tibbs says he "stumbled across an article in C+D" on travel health services, and signed up to PharmaDoctor's PGD service. He put together a business plan that set out how the service would work and what competition he faced.
To promote the service, Mr Tibbs went to the local surgery to explain what he was offering. As a result, he now gets referrals from them, as it "frees the surgery from low-priority work". With an average consultation time of 30 minutes, Mr Tibbs believes surgeries don't have the capacity or resources to deliver travel services. Patients may have to wait up to four weeks for an appointment, whereas the pharmacy's "walk-in appointment works for us and patients".
The recruitment of a second pharmacist, Liam O'Sullivan, a year after the service launched was key to its growth, says Mr Tibbs. At that point, he was delivering three to four consultations each week. But with an extra pharmacist in post, consultations jumped to up to seven a week by the second year. He now does eight to 10 per day – half of which go on to have vaccinations. He also benefits from greater footfall from GPs in the neighbouring town, who signpost to his pharmacy.
While it's been a successful venture, he warns it was hard work. The training was "very intensive", taking him three months to complete on top of his usual workload. Pharmacists who want to do it will "need to be prepared to put the work in", he advises.
In terms of marketing, he contacted potential sources of customers, including travel agents, gyms, local businesses, council offices, schools, the Scouts, and universities, as well as putting leaflets into every prescription bag. "My staff were key, and they were involved from day one," Mr Tibbs says.
"There's no point in handing out a leaflet if your staff can't explain the service."
Travel health clinics can be a lucrative addition to the community pharmacy service, but you need to be prepared to work hard to set the service up. Pharmacists considering taking the step should consider how they will approach training, what type of service they want to offer, and how to manage the additional workload.
Where next? Some useful resources...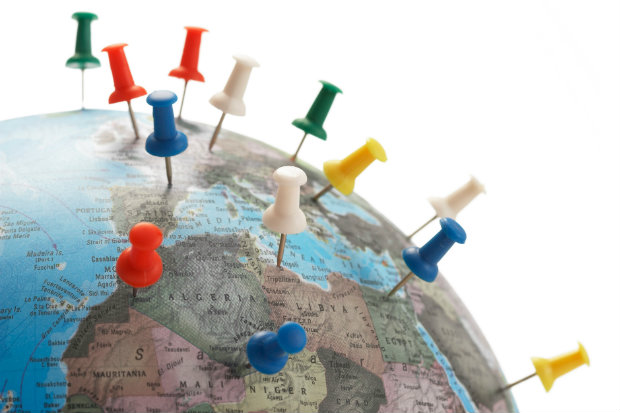 Note: Since speaking to C+D for this feature, Pharmadoctor has changed its offering and prices. For up-to-date information about Pharmadoctor's services, please see their website.