Pharmacy delivery drivers: unsung heroes under threat?
C+D explores the uncertain future for these vital members of the pharmacy workforce
Spending most of their time away from the pharmacy, it can be easy to forget that delivery drivers play a key role in patients' lives. By delivering medicines to the housebound, they forge one of the few links these patients have to the outside world.
But despite the vital work drivers do each day, many contractors in England believe this free service is threatened by national funding cuts, with repercussions for their patients.
Against this backdrop, C+D spoke to drivers and their employers about their role, how it could change, and what these unsung heroes bring to the pharmacy team.
The role
Sailesh Panchal has been delivering medicines on behalf of four pharmacies in Bedford for 17 years. The branches are owned by his wife, Indira, who started the delivery service in 2000 in reaction to Boots' decision to offer free home deliveries. The service currently consists of two vans and drivers.
"My role as a delivery driver is to ensure patients get their medication on time," he tells C+D. His customers consist of "the elderly, infirm, housebound – people who can't drive or use public transport". They are frequently from more deprived areas, and are among the pharmacies' most vulnerable patients.
An important part of the job is one-on-one interaction, he explains. "Sometimes we are the [patient's] only regular human contact in the course of a day or a week."
He tries to ensure patients see the same driver each time, as certain individuals – particularly patients with dementia – "like regularity [and] familiarity".
"There's a care home [in the area] – only I do that. I know the patients, I know their habits. I can knock and walk in.
"You have to be very sensitive. I tend to know the people who are infirm, who might have mobility issues. The driver has got to be trusted."
Drivers are in a position of responsibility. If the patient is unable to answer the door, Mr Panchal makes arrangements with their relatives to have home access.
Ambassadors for pharmacy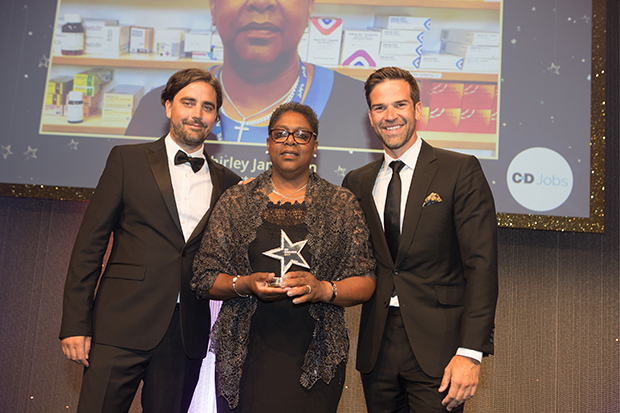 A driver who recently made headlines was Shirley Jamieson (pictured), driver for Bedminster Pharmacy in Bristol, who was crowned Pharmacy Staff Member of the Year at the C+D Awards in June.
Ms Jamieson's manager Ade Williams describes her as the "great ambassador" of the business. Being Bedminister's "visible face" beyond the walls of the pharmacy means she has a "broad reach" across the community, he says.
She is also a "role model", whose "zeal for life and confidence in the ability of others is inspiring", Mr Williams adds. One aspect of her work that impressed the C+D Awards judges was her leadership in the pharmacy's 'cold homes' initiative, where she identified patients in need of help and directed them to the service.
"She reminds you that if ever you were in need of help, a 'Shirley' is who you want", Mr Williams explains.
Ms Jamieson, like other drivers C+D spoke to, often goes beyond the requirements of the role. She helps patients out with day-to-day tasks such as posting parcels or buying milk, as well as visiting them in hospital and helping carers understand their needs.
Mr Panchal, too, assists patients by delivering other requirements, such as toiletries from the pharmacy. For the housebound and infirm, small acts of generosity by drivers can make a big difference.
Badham Pharmacy also received C+D Award recognition this year. Their delivery drivers, which serve the group's 18 premises in the Cheltenham area of south west England, were shortlisted for the Pharmacy Team of the Year Award. Spokesperson Tamie Carr says these "true ambassadors" for the pharmacy also boost business, delivering "over 3,000 items" a week, "sometimes [in] extreme conditions".
Emergency help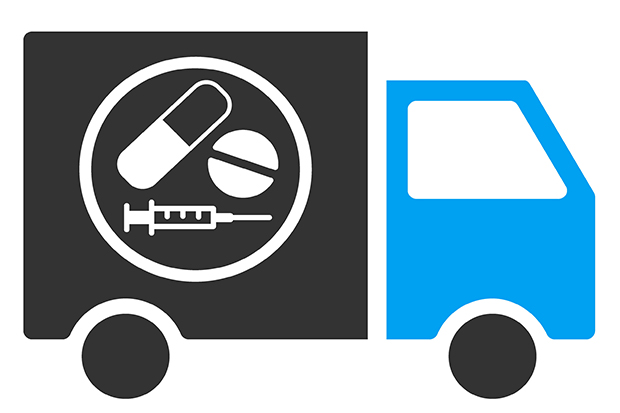 By the nature of the job, delivery drivers sometimes come across people in critical danger. One driver from Badham noticed a patient was not "his usual talkative self", so he contacted a GP, Ms Carr says. The hospital told the patient that without this intervention, "he could have died" of the heart attack he had suffered.
Mr Panchal says he has had to call the emergency services on "three instances" when patients have collapsed or been unable to answer the door. In one sad case, the individual died in front of him. In another, his swift recognition that the man appeared to be having an aneurysm resulted in quick hospital treatment.
Delivery drivers have to go the extra mile for patients, literally in some cases. A Lloydspharmacy spokesperson tells C+D that after the summer's London terror attacks left drivers' routes blocked, one "walked around five blocks", while another walked "a mile" to complete their rounds.
Drivers can also be left to provide care in unexpected ways, because no one else is available. Locum pharmacist Thorrun Govind says a driver once told her how she'd had to take a patient to the toilet, because of a lack of available care. "She was the only person they'd seen for a couple of days."
With so much responsibility, it's unsurprising that drivers are often expected to meet high standards. "Trust is an important part of the job," says Mr Panchal, who mentions that other requirements are to be "polite and well-spoken".
Lloydspharmacy says its drivers must "show an interest in helping people" and be "good with patients". Indeed, "many" of the multiple's drivers are retired from work in the police or fire service.
Future under threat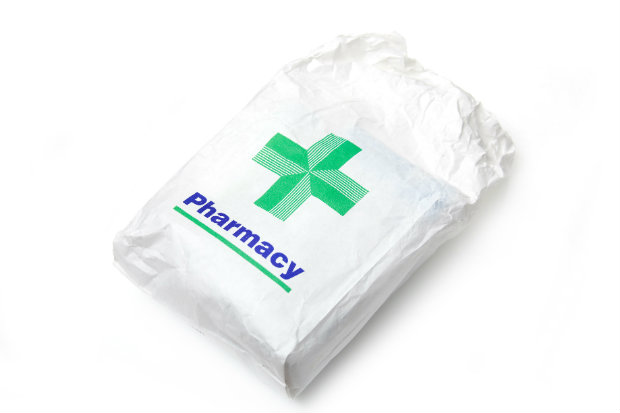 However, tough funding cuts in England have raised doubts about the future, as contractors question whether they will be able to continue funding their free delivery services. A C+D poll in October 2016 revealed a free delivery service was the most at-risk pharmacy service, with nearly two-fifths of pharmacists saying they might reconsider offering it as a result of the cuts.
Despite this, demand shows no sign of letting up. A report published by delivery firm CitySprint Healthcare last month found that demand for pharmacies to deliver medicines to patients' homes has risen in the past year, increasing the "pressure" to offer "retail-style convenience".
Ms Govind says she's seeing pharmacies "try [to]consolidate deliveries and ask patients to come in if they can".
Lloydspharmacy tells C+D: "We need to review any free service in the context of patient need". The multiple "prioritises housebound customers, as opposed to those for whom it is a convenience", it adds.
Mr Panchal says each of the pharmacy's two vans cost £1,500 per month. They "might have to scale down to one", he warns.
With patient stories, contractors' praise – and now C+D Award recognition – the value of delivery drivers is certainly not in doubt. The hope is that these vital pharmacy services will be able to endure the tough funding climate intact.