Dispensing behind bars: Life as a prison pharmacist
A pharmacist speaks honestly to C+D about his experiences working in one of the largest prisons in England
Setting up an interview with a pharmacist who works in a prison is not easy. But after two cancelled visits and a nine-month-long email exchange, I am finally speaking to one over the phone. C+D is not able to disclose the pharmacist's real name – the prison warned him that his personal information could be found online by prisoners – so I have given him the pseudonym Mr Smith.
"Most prisoners are the masters of manipulation," Mr Smith tells C+D to explain the need for anonymity. "If you know where to look it's relatively easy to find a lot out about people." There is a risk some prisoners might use their knowledge of prison staff's addresses and who they live with to intimidate them – though he says no prisoners have ever made attempts to influence him.
Nonetheless, "it's unlikely, but it's not a risk worth taking", he says. "You hear the stories of what has happened. A lot of people on my social media don't use their real names."
From Lloydspharmacy to lock-up
So how did he find himself in this unusual pharmacy location? Nearly two years ago, Mr Smith moved from a manager role at a Lloydspharmacy community branch to work as a pharmacist in a prison dispensary – one of 42 prisons in the UK where the multiple provides dispensary services.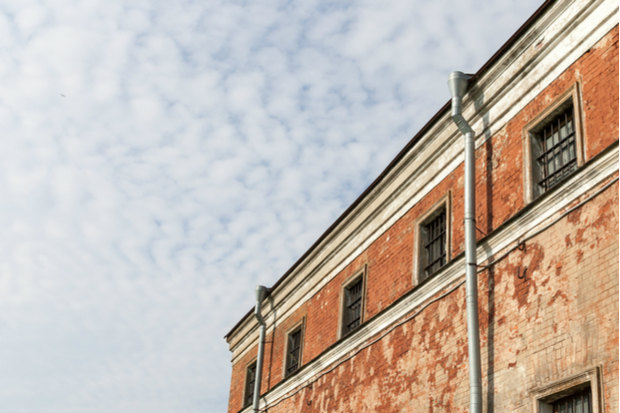 And although he needs to keep his name under wraps and says he misses the patient relationships, Mr Smith has found the benefits of working in prison are sufficient to keep him from returning to community pharmacy.
He works hard to deliver optimum healthcare within the constraints of prison conditions, dispensing medicines for six prisons that in total accommodate around 5,000 inmates. He spends half the week in the dispensary in one of these locations, a room approximately 10 x 5 metres large with two barred windows. The other half of the week, he works with the five other nearby institutions.
He is not alone. Mr Smith is joined by another pharmacist, an accuracy checking technician and eight dispensers, along with 15 nurses and several GPs who also work in the prison.
"You're constantly learning in here, because it's constantly changing and evolving," he says. "I spend quite a lot of time talking to GPs. Some days it will be complex and we'll go through cases and work out the best way forward. I'm lucky that I work in an environment where there is close working.
"Some community pharmacies do have that close relationship with the surgery, but some don't," he continues. "If we all worked together, the whole of healthcare would be better, because it's going to deliver the best outcomes."
"You miss the regular patients"
A fundamental part of the primary care team, Mr Smith is involved in healthcare initiatives that can be rolled out across the whole prison network.
"There's a lot of multidisciplinary team meetings, where we'll sit down and discuss patients' cases and what's the best way to go. I like the ability to make a difference – not just for that individual patient, but as a collective," he says.
But there is one thing he misses from community pharmacy: the relationships with patients. In the prison, there is face-to-face interaction through services such as medicines use reviews (MURs), asthma reviews and long-term condition management – but these are by appointment only.
"You miss the regular patients, the ones you get to know and have a chat with," he says. "You might see the prisoners quite a few times, but they're not the stereotypical customer you get to know really well, who comes in three times a week. It's much more structured than the community."
A different way of dispensing
Another key difference is the type of medication he dispenses. There are "a lot of people" having treatment for substance misuse, though he stresses they are not the majority of the patients he sees. There are also more patients receiving drugs – such as antipsychotics and antidepressants – for mental health problems than you would find in your typical community pharmacy.
How Mr Smith dispenses is defined by whether the patient is allowed to keep the medicine on their person – "in-possession" or "not-in-possession". This depends on both the drug and the prisoner's risk assessment.
"You're still getting medicine scripts through, but you've got a lot more to think about. When you get a prescription in, you're not just looking at what the item is and if that dose is appropriate." Not-in-possession medicines are administered by nurses at "medication hatches", he explains, to try and prevent misuse.
"The prisoners will abuse and misuse medication which in the community is bread and butter. Some medications have a lot of value to the prisoners, if they're selling it on. The prisoners will try and divert [medication] or conceal it."
Then there is the daily challenge of dispensing drugs that might need to be taken at intervals during the day. "We deliver an equivalent level of care to the community, but there are times when it's a struggle to go for the straightforward path. It's something that we work around with the doctors, the nurses, and the prison."
One example is tramadol – a drug prisoners can't keep in possession, but which in the community patients might be advised to consume four times daily. To overcome this challenge, Mr Smith dispenses a modified slow-release version, something he'd never come across before his current role. To help him solve these kinds of dilemmas, he makes use of an NHS England guide on how to treat pain in prisons.
"I'm never scared to go in"
One might think that working in a prison would mean that issues such as personal safety would always be on Mr Smith's mind. Though the prison is in the lowest security bracket, there are some patients who "have been convicted of quite violent offences", he says. However, he has no horror stories.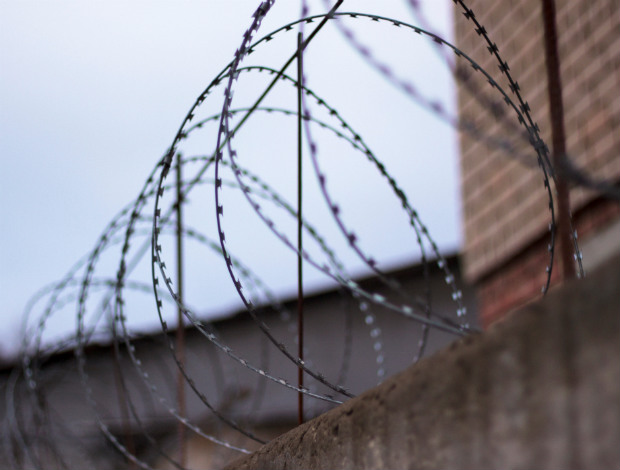 "When a lot of people think of prisons we think of things like [British 1970s sitcom] Porridge – [but] it's not like that. I'm never scared to be coming in. You wouldn't say that it's dangerous, but you are aware that you're with people who could be dangerous. It's something you're vigilant for.
"I've never been threatened, but there is that potential. That's a risk that's always there, and all we can do is mitigate it and rely on the officers who are here to make sure that the prison's running well."
His consultations with prisoners are usually held without a prison officer, to preserve patient confidentiality. However, there are times when Mr Smith checks there is one nearby, as "there are people who you wouldn't want to be on your own with".
Aiding rehabilitation
Mr Smith says he does not routinely check what offence prisoners have committed. "As a pharmacist, I don't think what they're in for is relevant to what we're going to be doing. At the end of the day, they're still a patient who's got a condition – if he's in for fraud or rape he still needs treating the same. If we treat them considerately then that might help them in their efforts to rehabilitate."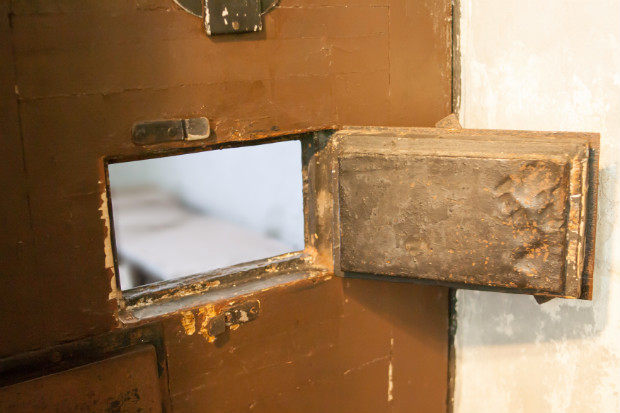 Just like in the community, there is a drive in prison pharmacy to perform extra services, though not out of financial necessity. Prison pharmacy services are commissioned by health and justice commissioners [at NHS England] – so are not burdened with the same funding cuts that have affected community pharmacies in England.
It is an "exciting time" for prison pharmacy, he says, with potential opportunities in medicines optimisation, prescriber training and further long-term condition management.
Mr Smith says he is happy to be working in the prison, and enjoys the responsibility of being a key part of designing the institution's healthcare strategy. There are daily chances to push his boundaries by sharing his expertise with GPs and nurses, while caring for patients – irrespective of their criminal past.
Search through hundreds of pharmacist jobs on the C+D Jobs website