Were pharmacies sidelined from the Healthy Start vitamins scheme?
Researchers say pharmacies were seen as the "best solution" to deliver the scheme in England. So why are so few involved?
In 2006, the government launched the Healthy Start programme in an effort to improve the health of low-income mothers and their families. As well as offering vouchers for formula milk, fruit and vegetables, this UK-wide scheme (see box, below) provides coupons that can be exchanged for free vitamins for pregnant or breastfeeding women and children under four.
With community pharmacy a natural destination to purchase vitamins, you might assume the sector should have a valuable role to play in delivering the scheme. However, just seven local pharmaceutical committees (LPCs) on the Pharmaceutical Services Negotiating Committee's database – out of 80 across England – are listed as delivering the vitamin scheme in their areas.
So have pharmacies in England been given sufficient opportunity and incentive to get involved? C+D spoke to the experts to find out.
What is the Healthy Start scheme?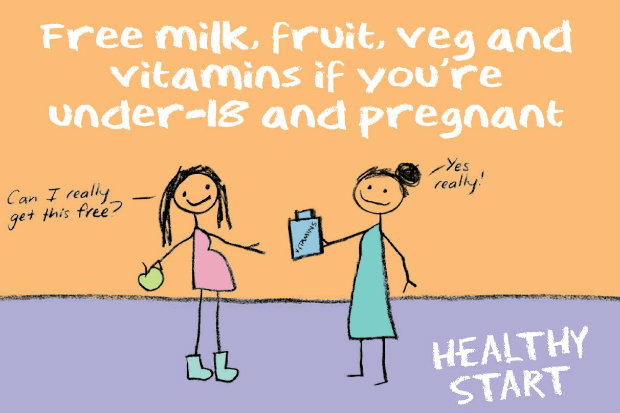 The Healthy Start scheme provides vouchers for fruit, vegetables, formula milk, as well as coupons to exchange for vitamins, "to those who need them most", the Department of Health and Social Care (DH) says. In practice, this means women who are in receipt of certain benefits.
Organisations such as local authorities and NHS trusts decide how Healthy Start vitamins are distributed most effectively. A DH spokesperson says that while it is up to local areas to distribute the free vitamins to their communities, "pharmacists can play a key role in helping people get the healthcare advice they need, including providing products like Healthy Start vitamins".
Some areas have put arrangements in place to allow Healthy Start vitamins to be distributed through local community pharmacies, the DH stresses. If any pharmacy is not already involved with distributing these products, but would like to be involved, "they should get in touch with their local authority's public health department to discuss this further".
For more information on the scheme, visit the Healthy Start website.
Parents "surprised" community pharmacy not involved
A DH-commissioned study in 2013 by researchers at the University of Bristol looked at 13 areas across England, speaking to 107 families and a range of healthcare professionals – including staff at two pharmacies.
Researchers found that "families felt the best solution would be to collect vitamins from supermarkets and high street pharmacies". Parents were therefore "surprised they couldn't get vitamins covered by the scheme from their local pharmacy, as in their mind this was the obvious place to go", says lead researcher Dr Patricia Lucas, reader in child health research at the University of Bristol.
There was also a "lack of awareness among pharmacists about the scheme", Dr Lucas tells C+D.
She suggests pharmacy was often excluded because each local authority had its own solution to securing access to, distributing, and processing reimbursements for Healthy Start vitamins.
Community settings owned and run by a local authority, such as children's centres, were often handed a licence to distribute vitamins. But because pharmacies are independent businesses, there was a "question [of] who is the  holder of that licence".
Perhaps another answer lies in attitudes to the Healthy Start vouchers for formula milk, fruit and vegetables. Pharmacies who were involved in offering these vouchers pointed out that "financially [it] wasn't a sensible decision" to deliver the service, Dr Lucas remembers. "They thought the work of being involved in the [voucher] scheme cost more money than they'd ever...get back from the government."
However, "they saw themselves as serving their community", she adds. "By definition" users of the scheme were young families, and pharmacies and retailers offering the vouchers "felt a responsibility to be looking out for these families".
While Dr Lucas is talking specifically about the vouchers for fruit and vegetables here, she suggests "the same feelings were true for the vitamin scheme". To find out how one pharmacist views this aspect of the Healthy Start scheme, see the case study below.
Dr Lucas believes the system for distributing vitamins still needs to be examined, and "we still need to answer the fundamental question – whether the scheme can be made to work well and how we can do that".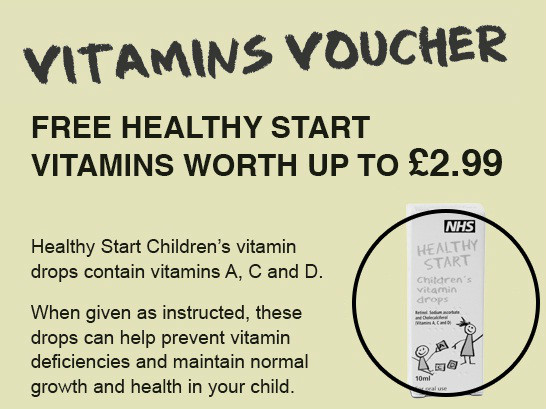 A "missed opportunity"
The title of a 2014 DH-funded research study that evaluated the scheme speaks volumes. Healthy Start vitamins – a missed opportunity assessed how well the initiative worked from 2012-13.
Researchers analysed the opinions of 669 health and social care professionals in primary care and community settings across London, and Yorkshire and the Humber.
But no pharmacists were involved in the study, recalls its lead author, Dr Alison McFadden – senior research fellow and director of the mother and infant research unit at the University of Dundee. "In England, pharmacists weren't included, particularly at the beginning of the scheme," she says.
Arrangements to deliver the scheme varied in different areas, the study found. "For example, in one locality, health centres would distribute the vitamins, which was not terribly successful as some women had to travel, unless they lived near that particular centre," says Dr McFadden. "Often they could only collect vitamins at certain times on certain days, which was not very user-friendly."
Some areas tried to distribute vitamins via community pharmacies, but "there were problems with distributing them logistically, and [there were] additional costs involved", she adds.
Dr McFadden says that while the healthcare professionals she spoke to were "very enthusiastic", it was "incredibly difficult" to deliver the scheme. And she says she is not aware of any "great advances" since it was introduced.
As for the reasons for this lack of progression, she suggests: "I don't think this scheme was a priority for [successive] governments at all."
"A service simply not worth pursuing"
What does taking part in the Healthy Start scheme involve? A community pharmacist, who wishes to remain anonymous, tells C+D about their experience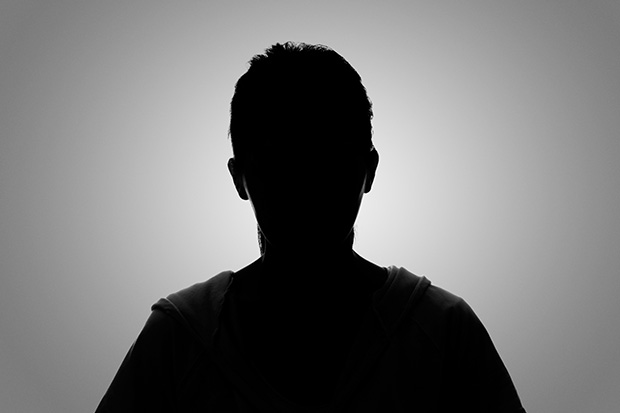 Two years ago, I gave up an evening to attend a Healthy Start training session. Attendance was deemed a mandatory requirement to provide this service.
Fifteen minutes of training was padded out to almost two hours. At this session, there was an almost evangelical exhortation of the mantra: 'Let's show them what pharmacy can do, and remunerated services will inevitably follow.'
On hearing the terms and payment for the service, the two experienced pharmacists I was sitting with both expressed total despair – and the opinion was that it was a service simply not worth pursuing.
What is wrong with the scheme in my area? To begin with, it requires the pharmacy to print out a long and intrusive document, that each patient is required to fill in with their name, address, telephone number, date of birth, their due date [in the case of a pregnant woman], the address of their GP surgery, their ethnic background, whether they are in receipt of benefits – and more.
Some were clearly unhappy providing such [a level of] detail for a few multivitamins, or claimed not to have the time to do so. All this information then had to be transcribed to PharmOutcomes, and the original document filed securely, for up to two years. The customer also had to be given a supply card, with a unique identification number, and the details of this had to be recorded separately.
Ordering resupply was problematic. The last order I placed took three weeks to arrive. The service document stretched to over 14 pages – all for the simple [task of] handing over a few free vitamins. And all for a £1 fee!
Yes, there was an upfront [payment]. But even allowing for this, there is little doubt that this service was effectively provided for free [by community pharmacy], when the time to train and administer [staff] is considered. Where is the future in that?
Listen to C+D's podcast below to learn more about vitamin D products and deficiency: