'How we overcame the challenges of offering oral health advice'
A pharmacist and Health Education England regional lead tells C+D how he created a series of factsheets to help the profession tackle "key areas" of oral health
Community pharmacist Atif Shamim is on a mission to create new "avenues" for the sector to work with dentists.
He and a team at Health Education England (HEE) – where he is regional lead for London and the south-east – have produced a set of dental factsheets to improve pharmacists' and pharmacy staff's knowledge of oral health and how to deal with these patients, as well as encouraging pharmacists and dentists to "engage [with] each other", and avoid "working in isolation".
Mr Shamim – a 2016 C+D Award winner (pictured below) – spoke to C+D about the challenges pharmacy teams face when dealing with patients with oral health problems, and how he hopes the factsheets will help.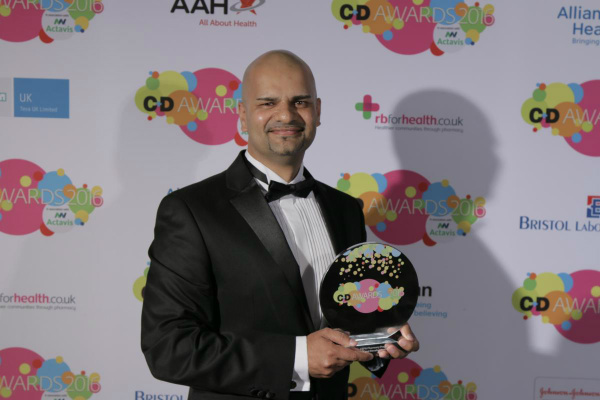 How did you create the factsheets?

This is a collaboration between the pharmacy and dental teams at HEE London and South East. The project has been led by myself and HEE dental fellows Tashfeen Kholasi and Yasmin Allen. There has also been collaboration and feedback from NHS England, Public Health England, local pharmaceutical committee leads and dental colleagues working in multiple settings.
 
Is oral health an area where community pharmacists sometimes struggle?

Dental issues are among the most common reasons for people to call NHS 111, particularly at weekends. However, traditionally there has not been an avenue through which the dental and pharmacy professions can engage with each other, and so we often work in isolation.

We thought a collaboration such as this would be a great way to show the effectiveness of working together, for the benefit of patients.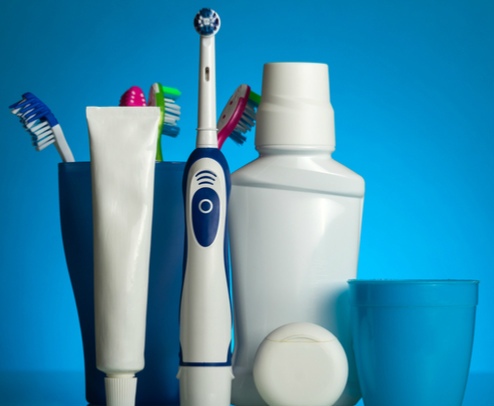 How should the factsheets should be used?

We felt consulting with practising community pharmacists was important to ensure we covered the key areas they often saw in their patients. They were intended to support and refresh knowledge, and be used as a quick-access learning aid by all patient-facing staff in community pharmacy when dealing with common dental presentations.
 
However, the factsheets are being used in a variety of ways beyond their intended scope; for example, as support guides in emergency departments, for CPD, and in prison pharmacies to help educate patients on dental hygiene. As an additional benefit, a number of users have amended the advice they give patients with non-urgent dental-related problems, [so they have] not referred a patient to the emergency department or a GP – where they previously would have done – and have been in contact with their local dental practices more.
 
What oral health problems should community pharmacists not try to offer advice on or treat themselves?

Pharmacists are very good at recognising the scope of their knowledge, and knowing when to refer on. The alert sections [of the factsheets] are designed to support pharmacists' decision-making processes – these are a good identifier of the key warning signs, the red flags that necessitate urgent referral. Community pharmacists can still provide advice regarding these conditions; however, they should tell the patient to seek care urgently if any of the 'alert' signs and symptoms are present.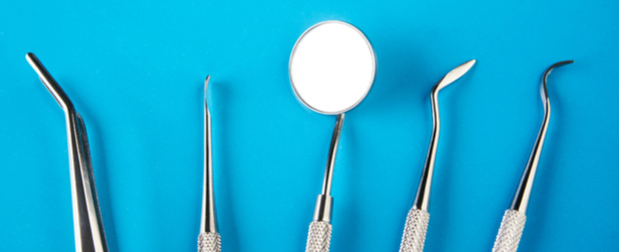 What do you hope to get from the evaluation?

We are keen that this collaboration is not a one-off, and we are actively looking at ways to continue working together for the betterment of both professions and their patients.

The evaluation provides us with a good way of seeing how and where the factsheets are being used, and asks what additional resources or topic areas community pharmacists would like to see. So far, we've learned that additional factsheets would be useful, as well as multiprofessional training evenings and e-learning modules. In response, we're currently exploring the possibility of a face-to-face learning event for pharmacists, dentists and doctors.
 
What feedback have you had from pharmacists?

Some of the feedback received has been really positive, and it's amazing to see how widely the factsheets have been disseminated (see below).
These factsheets are very helpful and are a great source of info when dealing with dental queries. Better information means more pharmacists can be confident delivering urgent care in community pharmacy and choose the appropriate referral pathway. Cheers @Its_Atif

— Matthew Gaut (@GautMatthew) January 10, 2018
Great news and use them in conjunction with the @cppeengland children's oral health learning

— Sally Greensmith (@Honrot) January 11, 2018
Fab resource have they been shared with 111 so they know what comunity pharmacies can offer?

— Louise Maunick (@LMaunick) January 30, 2018
Probs the BEST # I've seen for a looooong time

— Helen Kilminster (@HPILLminster) January 10, 2018
Calling all #communitypharmacists.I am learning all about oral cancers today in at Uni.I used to look in mouths all the time, if you do not: please start. Use a torch, read the fact sheets below and don't let the patient down!Make contact with your local dentist and ask questions https://t.co/2MIgUX1dbS

— Ravinder Singh Cholia (@Smileysingh) February 15, 2018
To download the factsheets and complete the evaluation, click here
To find your local NHS dentist, click here
For more information on dental health, click here
Sponsored: Frador mouth ulcer medicine available to order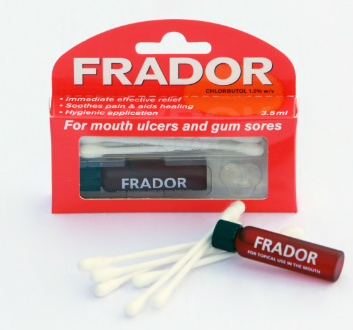 Frador mouth ulcer medicine is available to order from Fenton Pharmaceuticals.
The medicine "seals the ulcer from saliva...protect[ing] from further infection and inflammation of the wound site", according to the manufacturer.
The single-use applicator also reduces the risk of cross-infection of the ulcer, while its analgesic effect "allows ulcer sufferers to eat, drink, brush teeth and even talk with comfort", Fenton Pharmaceuticals adds.
Frador mouth ulcer medicine retails for £2.99.
For more information, visit fentonpharmaceuticals.com
Sponsored: Oralieve products available for patients with dry mouth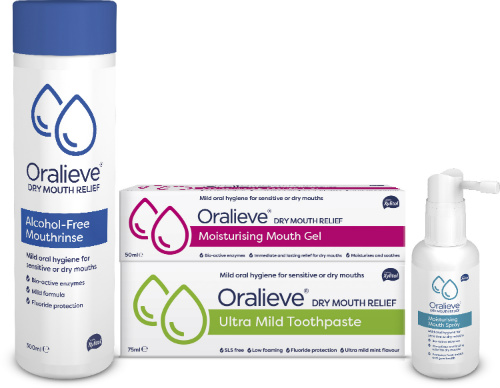 The Oralieve range is available to purchase and on prescription for patients with dry mouth, according to the brand.
Oralieve Dry Mouth Relief – which consists of a gel, spray, toothpaste and mouth rinse – provides "effective, lasting relief" from the symptoms of a condition which otherwise can "reduce the ability to eat, speak and swallow, cause bad breath, and lead to oral health complications such as tooth decay".
The gel is rubbed into the cheeks, tongue and gums, while the mouth spray provides on-the-go relief, the brand added.
Oralieve Moisturising Mouth Gel and Oralieve Moisturising Mouth Spray each retail for £6.99, while Oralieve Ultra Mild Toothpaste and Oralieve Alcohol-Free Mouthrinse each retail for £4.99.
For resources, visit oralieve-direct.co.uk. To order, contact Oralieve on 01582 439 122
Sponsored: Seabond Lowers target common denture problems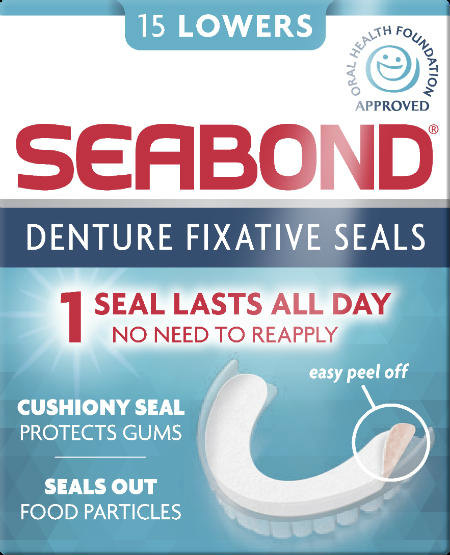 Denture fixative seal Seabond Lowers provide an "all-day hold" that prevents the "oozing" that can occur with alternatives, the company claims.
The seal's "gradual-release technology" is "activated by saliva", according to Seabond, working to "strengthen dentures all day long".
Saliva hydrates the fixative's middle layer, which causes the adhesive to migrate to the outer layers, Seabond adds.
This "minimises irritation between gum and denture", and "helps to prevent food particles entering" this area, the company claims.
Seabond Lowers retail at £3.89 for 15 seals.
For resources, visit seabond.com. To order, contact [email protected], or call 0344 243 6661
Sponsored: Dentek dental accessories span five categories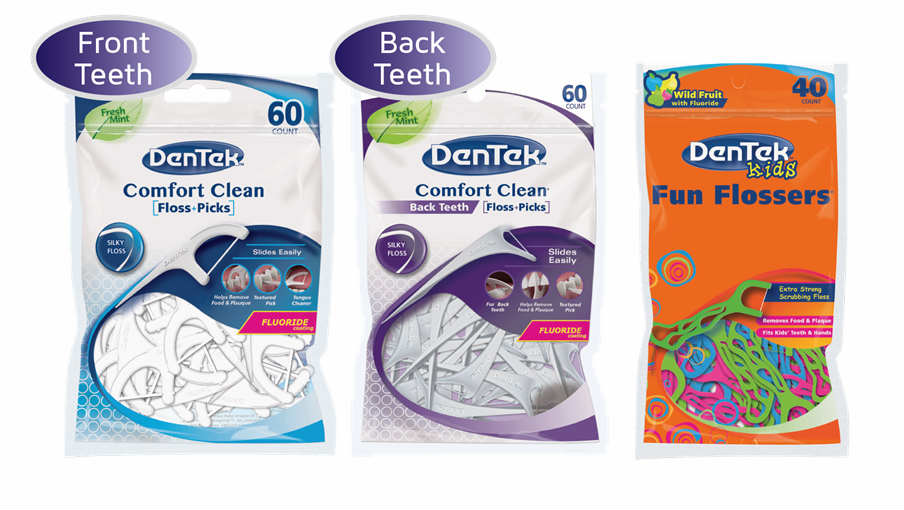 Dentek is the only dental accessories range with "lines across the five categories", the brand claims.
The range includes Comfort Clean floss picks which are, according to the company, "quicker and easier to use than rolled floss", while the disposable interdental Slim Brushes are designed to clean tight spaces and reach back teeth.
The Orabrush tongue cleaner helps fight bad breath with "soft, micro-pointed bristles" and a built-in scraper, while Temparin Max is a temporary repair for lost fillings, caps and crowns that works for up to 48 hours.
"Wild fruit flavour" Fun Flossers and animal toothbrush covers are included in the kids range.
The Comfort Clean Front and Back floss picks each retail at £3.99 for a pack of 60. The Slim Brush retails at £3.99 for a pack of 32, the OraBrush at £5.10, Temparin Max at £4.99, Fun Flossers at £3 for 40, and an animal toothbrush cover at £3.99.
To order, contact Ceuta Healthcare on 0344 243 6661