How does Lloydspharmacy's Online Doctor service actually work?
As part of C+D's online pharmacy week, we go behind the scenes of the multiple's long-runnning internet service
Launched in 2002, Expert Health Limited – which operates under the name Lloydspharmacy Online Doctor – had 1.3 million patients registered with the service by May 2017.
So how does it work in practice? C+D spoke to clinical director Amanda Dorkes (AD) – who has since left the business – and managing director Andy Sloman (AS) in September 2017 to find out.
How do patients receive a prescription?
AD: "Our online pharmacy uses a pharmacist to check questions, and offers repeat prescriptions through electronic NHS prescribing – which is what you would expect from a face-to-face pharmacy.
"It is a quite separate, private service. We deal with 20 to 30 conditions for patients, and employ 15 doctors and one independent prescribing pharmacist. The majority of the time the doctors are based in our office in London. We always have four or five GPs in the office. Weekends and bank holidays we can have doctors that work remotely.
"Patients use the website and are taken through a medical algorithm, which is written by doctors [and designed] to pull out warning symptoms. The algorithm decides whether we've got enough information to prescribe, if it needs a follow up with a doctor, or if it's not safe [to prescribe].
"If the decision is to prescribe, we use electronic prescribing so the Lloydspharmacy branch can turn it round in an hour, and the patient can walk into a store and pick it up, or have [the medicines] posted. Seventy per cent [of patients] want to pick up their prescription, and 30% want it sent out.
"The algorithm is also condition-specific. For example, the first time you are prescribed the combined oral contraceptive from us, as per guidelines a patient would have to go to a pharmacy to make sure their blood pressure and body mass index are within range.
"Then we prescribe [enough for] three months, and when [the patient] comes back we send them [to the pharmacy] for repeat readings to make sure that the drugs haven't raised their blood pressure, before we prescribe. We give a long-term service to patients, because of the experience of having a physical pharmacy at the end of the service.
"As part of the questionnaire, the algorithms will gather patient history; their blood pressure, height and weight, and what medication they are taking, and it remembers those answers. If you come back and change them it would be flagged up for the doctor."
What processes are in place to keep patients safe?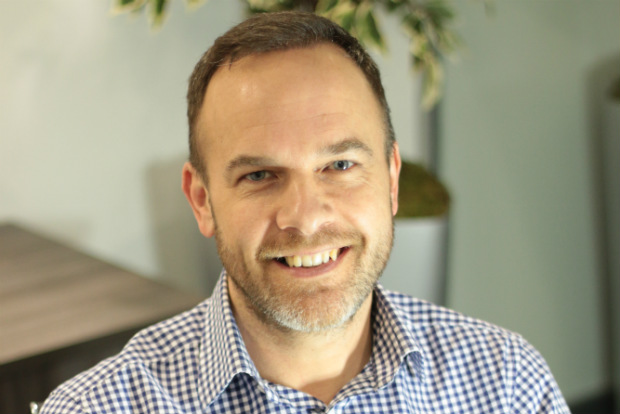 AS: "I have never taken the view that online doctors and digital health can be done 100% digitally. There's a range of scenarios – including patient identification, safeguarding, the concern or need for physical measurements – where we believe an omnichannel approach is best.
"Over many years we have invested quietly and under the radar in clinical diagnosis software. The clinicians and IT team work side-by-side and construct the algorithms together. All the doctors' years of experience, and the latest guidelines, are factored into an algorithm.
"We overlay that with additional protections – checks for people trying to game the system, to order large quantities, or trying to access the system from outside the UK – as well as their electronic patient record, all their medical history, and what they have been prescribed in the past. There are 100,000 clinical decisions being crunched by the algorithm, to get a prescribing recommendation that tells the doctor if it's safe [to prescribe]."
Are there other safety issues specific to this model?
AD: "There was a case with a coroner's investigation where the patient had got [Ventolin inhalers] from lots of online pharmacies. After we talked to the Care Quality Commission, we [decided to] insist all GPs would be informed about [Online Doctor prescriptions for] asthma inhalers and antibiotics. We are one of the few [online pharmacies] allowed to keep an asthma service live, because we can make sure…we never prescribe more than two inhalers a month.
"The thing I like most is you've got a physical pharmacy at the end of the process. We work really closely with pharmacies. [If there are] any concerns, we can make sure the patient is safe."
How do you fulfil the online prescriptions?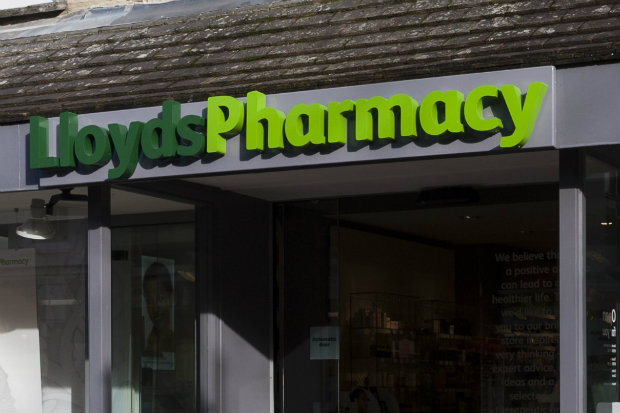 AD: "The electronic prescription is sent to a Lloydspharmacy branch – we only deal with Lloydspharmacy at the moment. We have put the model into each of the stores to download, like a patient medication record (PMR). The branches review all the prescriptions that come through, and apart from prescriptions where the pharmacist needs to take biometric data, it will be printed and dispensed in advance."
What about prescriptions by post?
AD: "We have a big super-dispensary in Stockport, which dispenses 300-400 [Online Doctor] prescriptions a day. There is a protocol where we send them through and dispensers and pharmacists dispense them to be posted out in fairly robust packaging. The majority will go by next day delivery."
What is the future of online pharmacy services?
AS: "I think it's inevitable now. People are used to using their mobiles. Older people are becoming digitally-enabled and savvy, and use the internet for researching their health. We expect people will engage digitally with health much more.
"[To reflect this] we're looking to move into some of the long-term conditions. It's an area we are exploring. We think the technology we have built is really well placed to help patients better manage their own health, with the support of our technology, doctors and pharmacists. That's our direction of travel, and we're very excited for the future. It's an exciting opportunity for pharmacists, as the digital element futureproofs their role."
AD: "Pharmacists will have a vital role in that move forward with long-term conditions. There is a huge opportunity for independent prescribing pharmacists – our team really values having pharmacists with more knowledge about some of the drugs and how they interact – and we will probably add more in the future."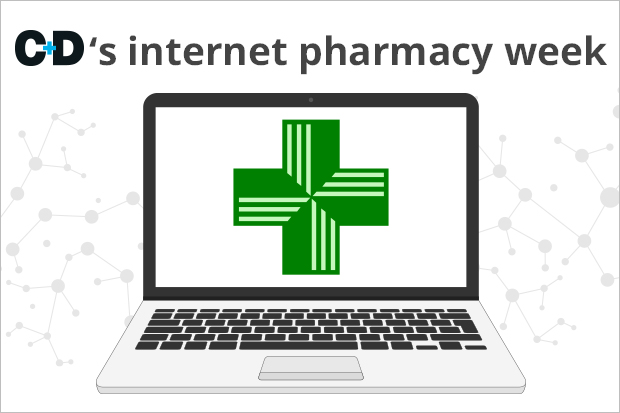 All this week C+D is exploring the world of online pharmacies. Read all the coverage so far here.