Why are male and female community pharmacists not earning equal pay?
C+D's analysis has found male branch managers and employee pharmacists are paid on average 5% more than females doing the same role. What can the sector do to achieve equal pay?
For the third time in a row, the results of the C+D Salary Survey show that female pharmacy managers and employee pharmacists are paid less than their male counterparts.
The C+D Salary Survey 2017 – which ran throughout October – found male branch managers who worked between 35 and 45 hours a week earned, on average, 5% more a year than women doing the same job.
The same was true of male "second or non-manager pharmacists", whose average salary was also 5% higher than women.
Use C+D's interactive tool to explore the difference in pay between men and women in community pharmacy.
You think women earn
£0
£0
more than men
Adjust slider
£5k
£4k
£3k
£2k
£1k
£0k
£1k
£2k
£3k
£4k
£5k
C+D readers think...
Women Earn
£1350
more than men
The C+D Salary Survey found...
Women Earn
£1123
more than men
The C+D Salary Survey found...
Men Earn
£2064
more than Women
The C+D Salary Survey found...
Men Earn
£2439
more than Women
The average female locum pharmacist earns £20.90 per hour, equivalent to £43,472 a year (at 40 hours per week)
The average male locum earns £20.36 per hour, equivalent to £42,349 a year – that's £1,123 (3%) less than women
The average female employee pharmacist working 35-45 hours per week earns £38,584
The average male earns £40,648 – that's £2,064 (5%) more than women
The average female branch manager working 35-45 hours per week earns £44,660
The average male earns £47,099 – that's £2,439 (5%) more than women
Powered by
Three strikes
These findings are not a one-off. In the C+D Salary Survey 2016, which ran between October and December 2015, male branch managers who worked between 35 and 40 hours a week earned £4,418 more than female branch managers working the same hours.
This was more than double the £2,011 difference calculated between male and female pharmacists in the Salary Survey 2015, when male pharmacists also earned more than their female counterparts.
The survey findings focus on equal pay – for men and women doing the same job in the sector. C+D has published its results to coincide with the large multiples reporting their gender pay gaps – a measure of the difference between men's and women's average earnings across a business, regardless of role or seniority. These reports have revealed male employees at the large multiples are paid between 16% and 31% more on average than their female colleagues.
Pay gap and equal pay are 'different issues'
In contrast, C+D's analysis focuses on equal pay – the legal requirement that men and women in the same employment, performing equal work, must receive the same wages.
Deborah Evans, community pharmacist and co-founder of the Women in Leadership working group – created to address the lack of gender diversity at senior levels of the profession – says unequal pay "is often a gender issue, with women getting paid less than men for doing the same work".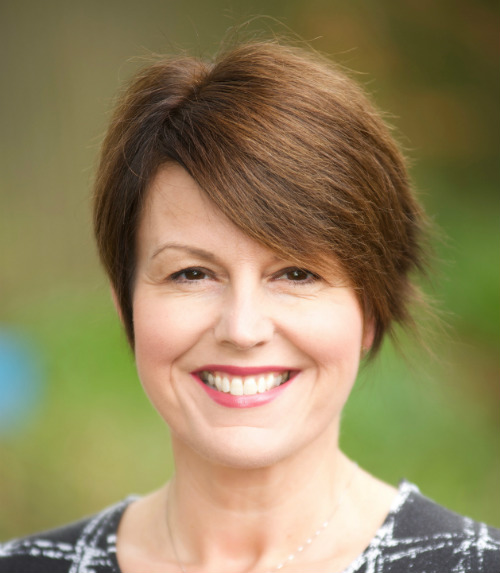 "We should differentiate the gender pay gap from unequal pay – where someone is paid a different rate for doing the same job or work, which is not legal," she tells C+D.
"We need to understand why women are paid differently to men for doing what appears to be the same role," she adds. "If anyone believes they are being paid unequally then they should speak to their employer."
Role reversal
While full-time female pharmacists appear to be earning less, C+D's analysis shows this is reversed among the 248 locum pharmacists who responded to the survey, with female locum pharmacists earning an average of 54p more an hour than their male counterparts.
Thorrun Govind, a locum pharmacist in Lancashire who is running as a candidate for the Royal Pharmaceutical Society's English pharmacy board, says she is "surprised" female locums appear to earn more than men.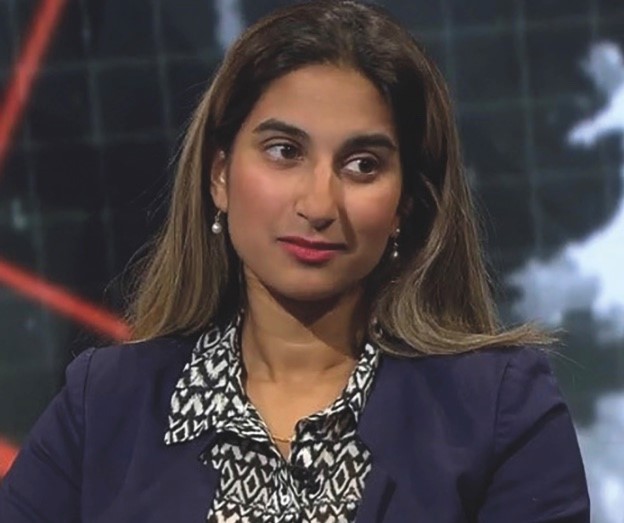 "Overall it's great news that the pay gap favours women in this respect, especially as locum pharmacists don't get the benefits – like pensions – that employee pharmacists do," she tells C+D. "But I know there are concerns about locum rates that remain ongoing."
Luvjit Kandula, chief officer of Leicestershire and Rutland local pharmaceutical committee and chair of the Primary Care Pharmacy Association community pharmacy group, tells C+D factors such as working part-time and length of service may affect locum pay rates.
"[Also] the ability to be mobile, work unsocial hours and change jobs for relocation and senior positions may hamper women and men who are looking after family as carers," she adds, as can "looking after children, and [having] other constraints which limit mobility and part-time work – making [pharmacists] more likely to compromise on pay."
Negative pay gap
The locum pay finding may not match the experiences of all women in the sector. But it is not uncommon to find a 'negative pay gap' – meaning women get paid more than men – within an industry.
According to the UK independent fact-checking charity Full Fact – which has extensively analysed pay data – where a negative pay gap does exist, it may be linked to the fact that women are more likely to work part-time, or make use of other flexible working arrangements.
This is reflected in data from the Office for National Statistics (ONS). Its 2017 data shows the median full-time pay rate for female pharmacists was £19.24 per hour – 12.6% less than the £21.01 per hour earned by men. However, the median part-time pay rate was 21.5% higher for women, at £21.43 per hour, compared with £17.63 for men.
The community pharmacy gender pay gap
With the gender pay gap currently high on the national news agenda, it's the turn of community pharmacy to examine how far the sector has come – or still has to go – to reduce the disparity between male and female earnings.
The deadline for companies with over 250 members of staff to publish the average earnings of their male and female employees occurred for the first time on Wednesday (April 4).
According to government guidelines, qualifying companies are now required to annually publish their average gender gap in hourly pay, bonuses, the proportion of men and women receiving a bonus, and the proportion of male and female staff in each pay quartile. This is to encourage employers to take meaningful steps to reduce the disparity between earnings of male and female employees. The UK's three largest pharmacy multiples  – Boots, Lloydspharmacy and Well – reported their gender pay gaps as 21%, 31% and 20%, respectively.
The median gender pay gap – which takes the mid-point when all earnings are lined up from largest to smallest, to reduce the impact of outliers – for all pharmacists is 6.4%, according to ONS figures. Its data shows that across the profession, women are paid £19.96 per hour, or £34,077 year, compared to the £21.33 per hour (£44,839 year) earned by men.
But even the ONS data is incomplete, as there is no breakdown of the gender split between part-time pharmacists. Ms Kandula calls for research "to substantiate the distribution of men and women through the different levels of an organisation, and the number of hours worked for full- and part-time roles [to] get an hourly rate to reflect the true status".
Barriers to progress
One trend that emerged from the gender pay gap reports filed by the large pharmacy chains is the high number of women working in store roles, with relatively fewer women in higher-paid, managerial roles.
At Boots, Lloydspharmacy and Well, 75-80% of the workforce is made of women, yet the number of female employees employed in the highest pay quartile band remains between 60% and 68%.
Ms Evans says: "The gender pay gap...frequently reflects the different proportion of women and men working at different levels of an organisation. That is, fewer women working in senior roles than men, with men therefore attracting higher rates of pay."
"The issue of women not being fully represented at senior levels within an organisation is not sustainable, and we [the Women in Leadership working group] are looking for this to change. Organisations across all pharmacy sectors must put in place the policies, culture and support to better reflect the pharmacy workforce in these higher decision-making positions."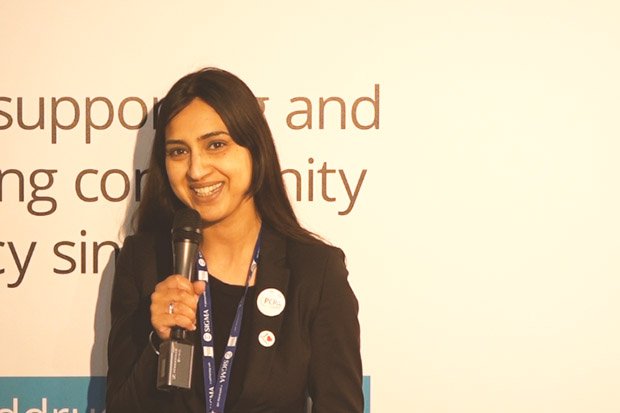 Ms Kandula (above, speaking to C+D about female leadership in the sector) agrees that "women are under-represented in senior roles", and calls for more to be done to redress the balance. 
She says the sector needs "more initiatives to support women, and leaders of all backgrounds" to identify talent. "Providing support, mentoring, information and placements to prime and prepare future leaders for succession...could be a real positive move to address this issue, for the benefit of women and development of other leaders in the profession and economic growth," she adds.
The confidence barrier
But pay is only one example of an imbalance between men and women in community pharmacy. On March 8 – International Women's Day – nine women took part in the 'Inspiring Women in Pharmacy' webinar, to discuss the "challenges and barriers [they faced] and how they overcame them to achieve their goals".
The participants raised a lack of confidence, self-doubt and self-limiting beliefs as some of the complex factors that can be perceived by women as barriers to progress in community pharmacy, and contribute to a 'glass ceiling' effect within the sector.
Tess Fenn, president of the Association of Pharmacy Technicians UK, admits "one of my biggest limiting beliefs is my confidence and self-doubt".
"Often, I think to myself: 'Can I do this? Am I good enough to do this? Do I know enough?' It's something that you do have to learn to overcome," she says.
The other panel members mentioned similar experiences, specifying particular limiting beliefs when returning back to work after maternity leave or carer duties.
Diane Ashiru-Oredope, lead pharmacist for the antimicrobial resistance programme at Public Health England, hosted the discussion. She described shadowing a community pharmacist when she returned to work as a hospital pharmacist, and admitted to feeling "absolutely petrified" by the prospect.
"I was convinced that I could not dispense, or I could not do a prescription again," Ms Ashiru-Oredope added.
During the discussion, both Ms Ashiru-Oredope and Ms Fenn said shadowing a community pharmacy colleague helped them overcome the confidence hurdles they faced after maternity leave, and Ms Ashiru-Oredope advised other women in the sector in a similar position to try shadowing to "get that confidence".
"I'm really thankful for the independent pharmacists who allowed me to [shadow them] for a day, and now I actually know that if I go back in [to work], I will be fine," she said.
Claire Ward, director of public affairs at the Pharmacists' Defence Association (PDA), says self-doubt is an issue some of the union's female members face.
"Sometimes women [are] very capable but they don't necessarily have confidence," she tells C+D. She calls for women in the sector to have "the opportunity to be supported by other senior women [to] help them progress".
Future solutions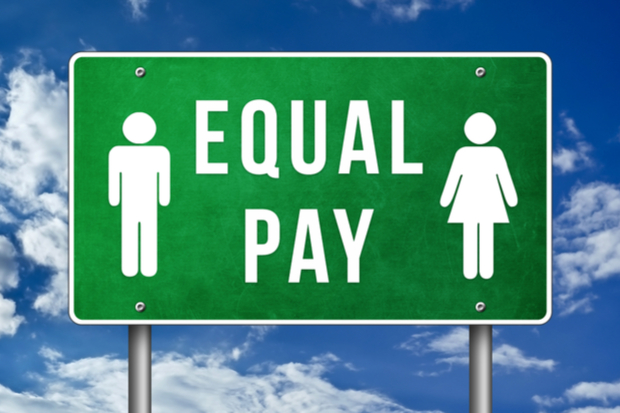 If you're not receiving the same pay as a male colleague, what recourse might you have?
If a female member came to the PDA with a claim that they were being paid less than a male colleague in the same job, it "would certainly be a matter that the union would want to take up on behalf of that member and indeed on behalf of the sector", Ms Ward says.
The first step would be to "assess whether or not there was an equal value claim". "If there was a legitimate [claim] they've got the opportunity to take it directly through an industrial tribunal," she tells C+D.
In the longer-term, tackling big, sector-wide issues such as equal pay and the gender pay gap will take a co-ordinated approach, from all levels of community pharmacy.
Ms Evans says: "It is important that companies look at how they can attract and retain (female and male) talent, and this includes flexible working arrangements, appropriate support for those with caring responsibilities, and equivalent pay and benefits. Organisations who are proactively working on achieving this should be admired."
"Now is the time for equality in remuneration, reward, career opportunities and representation at senior level."
The C+D Salary Survey 2017 ran throughout October 2017 and was completed by a total of 1,754 pharmacists and pharmacy staff. C+D's ongoing coverage of the survey can be found here.
Search through hundreds of pharmacist roles on the C+D Jobs website