The dispensing defence is law. So why won't pharmacists report errors?
A new legal defence from criminal prosecution for inadvertent dispensing errors becomes law today. But pharmacists remain sceptical that it will protect them
It took more than a decade for the new legal defence against criminal prosecution for an inadvertent dispensing error to be laid before parliament in November 2017.
And in the months since then, it has passed through some significant legal milestones on its way to becoming law, including being signed by the Queen in February, and then by the Privy Council in March. Finally, the four UK government health departments signed a 'commencement order' that brings the legislation into effect today.
The Pharmacy (Preparation and Dispensing Errors – Registered Pharmacies) Order 2018 – to give it its full title – creates two new legal defences against prosecution for contravening sections 63 or 64 of the Medicines Act 1968 (see below). These two defences concern the criminal offences relating to the inadvertent preparation of medicines, or dispensing errors, by registered pharmacy professionals.
Will the defence encourage error reporting?
Ken Jarrold, chair of the Rebalancing Medicines Legislation and Pharmacy Regulation Programme Board – the group tasked by the Department of Health and Social Care (DH) with leading the work to bring about the legislation – tells C+D the new legal defences will encourage community pharmacists to report dispensing errors.
"I know that professional and representative bodies are doing some great work to improve reporting among the professions, which combined with the change in law, will surely lead to improved patient safety through increased learning associated with a higher level of reporting," Mr Jarrold says.
But the results of an exclusive poll of C+D readers suggest it might not be so simple. The poll, which ran on the C+D website across March and April, found almost half (47%) of the 121 readers surveyed said the new defence would not make them more likely to report inadvertent dispensing errors in their pharmacy. Less than a quarter (25%) of readers said it would encourage them to report errors, and 28% remain unsure.
Speaking in response to C+D's findings, Mr Jarrold insists the combination of the new and existing defences "will support increased reporting and learning from errors".
In an explanatory memorandum published alongside the commencement order, the DH said it estimates that just 20,820 dispensing errors were reported in 2016. In reality, there were about 500,000 unreported errors that year, it says, with 20% of those not reported due to fear of prosecution.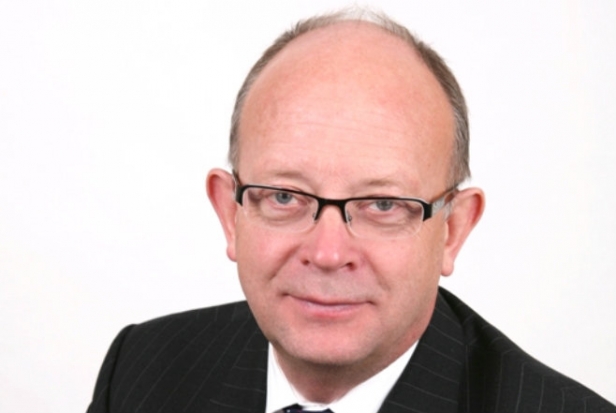 General Pharmaceutical Council (GPhC) chief executive Duncan Rudkin tells C+D the change in legislation "will remove a barrier to improved reporting and learning from errors". "It is also the right thing to do, in fairness to pharmacists and pharmacy technicians, who do so much to maintain and improve patient safety," he adds.
When are pharmacists not covered?
But there has been criticism that the law does not go far enough, and there is still a possibility of prosecution – in certain circumstances.
Paul Day, director of the Pharmacists' Defence Association (PDA) – which has already set out its concerns about the defence – says the law still falls short of offering full protection to pharmacists.
"The two new defences will help in a limited range of scenarios," he said last month. "But in reality, there remains a number of areas in medicines legislation under which prosecutions for inadvertent dispensing errors may still occur. Given this, we cannot advise our members to error report without also making them aware of the continuing risks."
Lawyer David Reissner, an expert in pharmacy law at the firm Charles Russell Speechlys, warns that the new defences do not provide a water-tight legal argument against inadvertent dispensing errors in all scenarios (see below).
According to Mr Reissner, the new regulations "may not remove the fear of prosecution, because dispensing errors that harm patients will still be a criminal offence". However, they will "provide a legal defence – if certain conditions are met".
"Pharmacists and pharmacy employees remain at risk of prosecution, and the defence will not apply to all circumstances, for example when the wrong medicine is sold over the counter," he tells C+D.
"Even if pharmacists and pharmacy technicians are not prosecuted, there is still the possibility of fitness-to-practise proceedings brought by the GPhC," he adds.
When won't a pharmacist be able to rely on the new defence?
If a pharmacist deliberately supplies the wrong item, or shows a deliberate disregard for patient safety, they would not be "acting in the course of his or her profession", and so would not be protected
 
If they sell the wrong medicine over the counter
 
If the supply of medicine is not a sale, and is dispensed under a patient group direction
The regulator's view
The GPhC says it "only takes forward the most serious dispensing error cases in its fitness-to-practise process, where it is in the interests of patients' safety or upholding public confidence in pharmacy". Mr Rudkin adds: "We have always been clear that single dispensing errors would not in our view constitute a fitness-to-practise concern.
"But we know there is more we can all do to reduce the number of dispensing errors even further, and to make sure that when they happen we are doing everything we can to prevent them from happening again."
Despite this assurance, Mr Reissner says "the risk of fitness-to-practise proceedings may deter error reporting". As "real decriminalisation" of dispensing errors is "never going to happen", to bridge the gap the DH "ought to work with the Crown Prosecution Service to issue new guidelines for prosecutors". This would mean the sector would have a set of "clear circumstances in which prosecutions will be brought", he argues.
The National Pharmacy Association echoes Mr Reissner's call for clearer guidance for prosecutors. "It will be important that prosecutors understand the spirit of what is intended by the change, which is about fairness, proportionality and fostering a learning culture," a spokesperson tells C+D.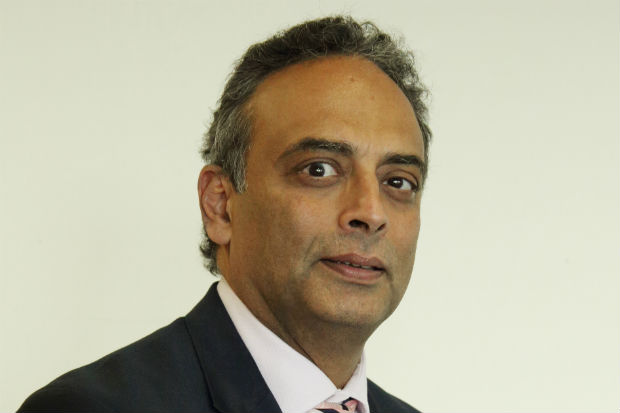 Royal Pharmaceutical Society president Ash Soni stresses the new defence is important in "reinforcing the message that there has been a shift in culture relating to dispensing errors".
He hopes today's legislation will lead to the end of what he calls "scaremongering", which might have deterred pharmacists from reporting errors, "as they may believe that reporting an error makes them vulnerable to prosecution through other types of legislation".
"Currently, if a pharmacist reports an error, they put themselves at risk of prosecution," he tells C+D. "By breaking down this barrier, pharmacists will be more inclined to report dispensing errors, without the fear of prosecution dominating their actions."
The new defences are long overdue and are a step in the right direction. But C+D's poll suggests it will take time before most community pharmacists are convinced that there has been a real culture shift in the sector.
How does the new legal defence work?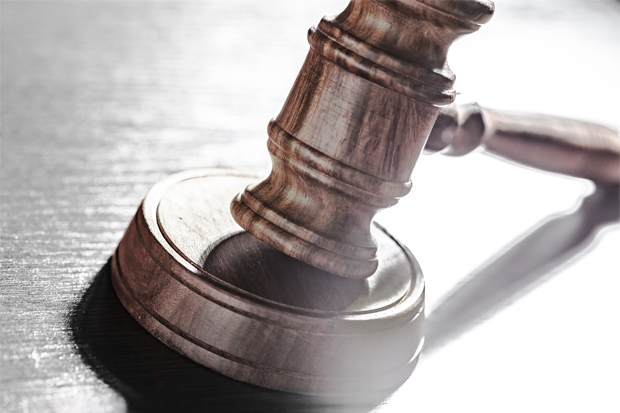 Under the new legislation, in relation to breaches of section 63 of the Medicines Act 1968 (adulteration of medicinal products), a pharmacist will be able to use the new defences if they can show the following are true:
The person who adulterated the product is or was supervised by a registered pharmacy professional who was acting in the course of his or her profession
 
The adulteration must have taken place at the registered pharmacy
 
If the product has been sold or supplied, it must have been sold or supplied in pursuance of a prescription or direction or under arrangements for the emergency supply of prescription-only medicines
 
If an appropriate person became aware of the problem, they promptly took all reasonable steps to ensure the patient was notified. 
In relation to breaches of section 64 (protection of purchases of medicinal products), a pharmacist will be required to show points 1 and 2 (above), and the following, are true:
The sale or supply must have been in pursuance of a prescription, or [a patient group] direction in the case of a sale, or be an emergency supply of prescription-only medicines in circumstances where a prescription could not be obtained without undue delay
 
An appropriate person promptly took all reasonable steps to ensure the patient was notified, or reasonably formed the view that it was not necessary or appropriate to do so.
Source: Explanatory memorandum to the pharmacy (preparation and dispensing errors – registered pharmacies) order 2018