FMD means pharmacies must buy scanners by 2019. Why aren't they ready?
In just 10 months' time, UK pharmacies will be expected to scan medicines before they are dispensed. But there are mounting concerns the sector is not fully prepared
There is less than a year to go before the EU Falsified Medicines Directive (FMD) is implemented into UK law.
FMD will start in all EU member states from February 9, 2019. This includes the UK, which will remain in the EU until March 29.
From the date that FMD becomes law, all new packs of prescription medicines in Europe will have to bear two new safety features: an anti-tampering device (ATD), and a unique identifier (UI) in the form of a barcode, which will be registered on a database called the European Medicines Verification System (EMVS) (see below).
In order to comply with the requirements, every community pharmacy in the UK will, at the time of supplying a prescription medicine to a patient, be required to check the ATD and scan the barcode.
But a series of complex legislative issues, a large number of unresolved questions, and uncertainty over what will happen after Brexit, are hampering the sector's preparations – and preventing pharmacists from putting steps in place to comply with the directive in good time.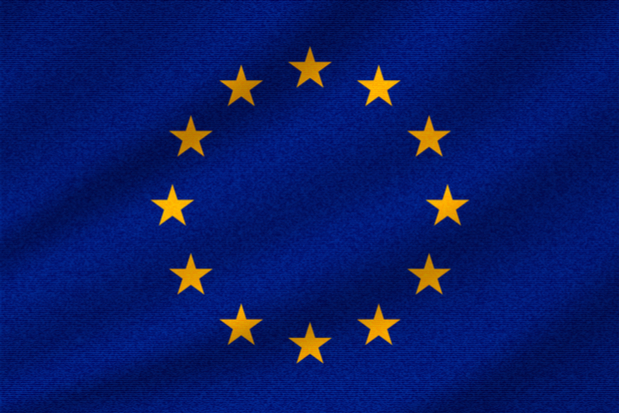 What is the Falsified Medicines Directive?
The directive introduces harmonised EU measures to fight medicine falsification, ensure medicines are safe, and that the trade in medicines is rigorously controlled. Measures include:
New, compulsory safety features – including a unique identifier and an anti-tampering device – on the outer packaging of medicines
A common, EU-wide logo to identify legal online pharmacies
Tougher rules on the import of active pharmaceutical ingredients
Strengthened record-keeping requirements for wholesale distributors.
Source: European Commission
What do pharmacies need to do?
By the deadline, each pharmacy will need to acquire at least one barcode scanner, and potentially an extra workstation, to be able to 'decommission' medicines from the EMVS.
In the decommissioning process, a medicine will need to be authenticated: have its UI scanned and verified against a UK safety database called the National Medicines Verification System, or NMVS, before it is handed to a patient). This is so a pharmacist can verify it is a genuine medicine, and not a counterfeit.
To do this, new pharmacy software will be required, either as an update to existing patient medication record (PMR) systems, or as a standalone system. Standard operating procedures (SOPs) will also have to be updated, to incorporate the authentication scan into the current dispensing process, and of course, staff training will have to take place.
Slow progress
As the regulation currently stands, community pharmacies will be responsible for meeting the costs of their own scanners, and of connecting to the NMVS – although a coalition of sector bodies, known as SecurMed UK (see below) and a company called Arvato – which is supplying the IT software – are expected to produce guidance for pharmacies later this year. 
But Raj Patel, chair of the UK FMD Working Group for Community Pharmacy – which is managing the rollout across the sector – and a board member of SecurMed UK, tells C+D many more details need to be ironed out before pharmacies will be able to properly prepare for the directive.
"So far, there has not been very much progress at all," Mr Patel, a community pharmacist, says. "The European database has been created and formed, but a whole host of things still need to be sorted out in the UK, such as the creation of our national database and the development of FMD-compliant software.
"We don't know what scanners we will need or who needs to pay for them, SOPs haven't been updated to enable staff training, and there is not enough sector awareness. We are [less than] 12 months away from implementation, so there are huge challenges ahead."
A "burden" for pharmacies
Gareth Jones, public affairs manager at the National Pharmacy Association (pictured below), says FMD compliance is going to be "a burden" for community pharmacies – and warns the task should not be underestimated.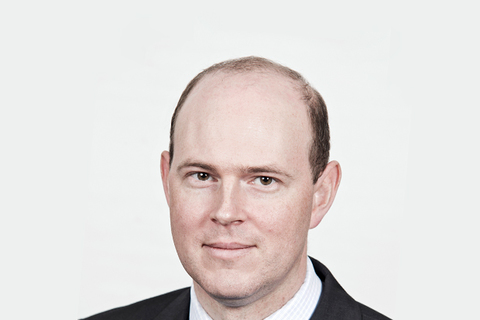 "This is going to require a significant change in practice, in terms of new hardware and new software, and will involve significant and ongoing operational costs," he tells C+D. "Pharmacists should be starting to seriously consider how FMD will affect them and how they will implement it in their pharmacy." 
He points out that, as well as extra costs for equipment, contractors will also have to factor in additional labour costs.
"[Community pharmacists] handle billions of medicines in the UK each year," Mr Jones says. "But even if it takes just five seconds to carry out these checks, that will add up to a huge number of extra hours, so this will also be significant in terms of staff costs and training. This is more than just the cost of running a database."
Martin Bennett, superintendent at Wicker Pharmacy in Sheffield, admits that when it comes to getting ready for FMD, he is not sure where to start – a view that is likely to be shared by other pharmacy owners in the UK.
"I don't know a great deal about this, despite reading articles and listening to webinars," he tells C+D. "But I can sum it up as more work, and more expense, leading to minimal benefit – so I am far from enthusiastic." 
"Who is going to pay?" he asks. "The fact is that everyone's cash flow has gone down massively, so we need someone to come forward and say they will pay for the kit. If you haven't got the money, then you haven't got the money – regardless of the rules and regulations."
The Pharmaceutical Services Negotiating Committee (PSNC) tells C+D it will work to ensure that the sector's FMD-related costs are recognised in future pharmacy funding settlements. "We are currently starting to assess the costs involved, which include initial set-up, IT software and hardware, plus ongoing operational costs," a spokesperson confirms.
Which organisations will be overseeing FMD?
The European Medicines Verification Organisation (EMVO) – a Belgian not-for-profit organisation that represents stakeholders in the medicines supply chain.
The European Medicines Verification System (EMVS) – a hub linking the different national medicines verification systems (NMVS) across Europe.
SecurMed UK – the non-profit organisation that will manage the UK's NMVS. It is an umbrella organisation made up of the National Pharmacy Association, Company Chemists' Association (CCA), British Generic Manufacturers' Association, the British Association of European Pharmaceutical Distributors, and the Healthcare Distribution Association. It is monitored by the Medicines and Healthcare products Regulatory Agency (MHRA) and the Department of Health and Social Care (DH).
Arvato Systems – an IT specialist software company that has been appointed to build the NMVS in the UK, as well as for the EMVO.
The UK FMD National Working Group – chaired by the NPA, with representation from the Association of Independent Multiples, the pharmacy funding negotiators for each UK country, and the CCA. The working group has been set up for community pharmacy to identify and solve the issues that are going to be challenging in implementing FMD. The MHRA and DH are also present at meetings of the working group, as observers.
The FMD Implementation Advisory Board – has been created by the MHRA and DH, and brings together a wide range of stakeholders from across the medicines supply chain, as well as health professionals who supply medicines to the public – including community pharmacists.
Solving split packs
The FMD Working Group has recently published guidance, The way forward for FMD in community pharmacy, to help the sector in its preparations. Mr Jones says the group is working hard to ensure implementation is as easy as possible.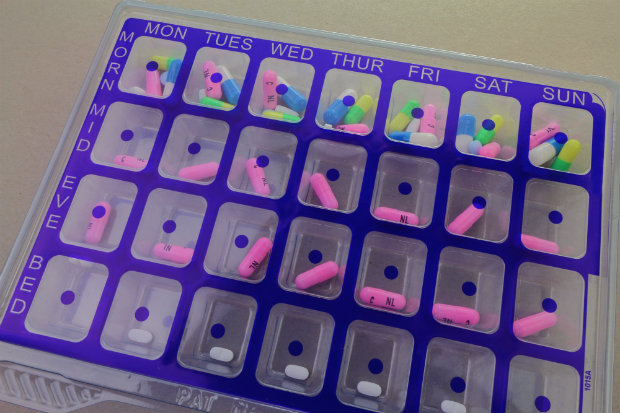 But there are still a lot of unanswered questions which need to be addressed. One of them is the issue of split packs.
According to the latest thinking, when pharmacists supply part of a pack, under FMD they will only be required to scan and check it the first time they dispense medicines from that pack, and not when the remainder is handed out. But this will require the development of a new system to enable packs that have been decommissioned to be identified from those that have not. It is understood this will also apply to monitored dosage systems, Mr Jones says.
There are also data ownership concerns, he adds. The database that will support FMD will hold transactional information for every single incidence of dispensing, which is potentially highly sensitive, confidential data. This leaves community pharmacy with the additional responsibility of compliance with another EU law – the General Data Protection Regulation.
"Part of the NPA's reason for being a member of SecurMed is to ensure that this data is used appropriately," Mr Jones says.
The so-called '10-day rule' will also be challenging for community pharmacy. Under the rules of the directive, once a product has been decommissioned, there is a 10-day period during which the process can be reversed. However, if a patient fails to pick up their medication within that period it will no longer be able to be supplied, potentially leading to enormous medicines wastage – something the NHS can ill-afford.
"There is no solution to this yet, but we are working through some ideas with the DH and the MHRA," Mr Jones explains.
Hub-and-spoke headaches
Hub-and-spoke dispensing also raises "significant challenges" for FMD, Mr Jones points out. In 2015, the DH justified its 12% cut to pharmacy funding in England by claiming that hub-and-spoke dispensing would make community pharmacy more efficient.
But FMD legislation requires decommissioning to be carried out at the time of supply to the patient. As Mr Jones explains: "It is hard to see how a hub that may be 200 miles away [from a 'spoke' pharmacy and] might deal with a medicine pack a week before it is handed over to a patient would be compatible with FMD requirements."
Confidentiality concerns
This also raises the issue of exactly when the checks have to be carried out. Technically, and according to the directive, it must take place in front of the patient – which may prove impractical, and potentially raise patient confidentiality issues.  
Again, Mr Jones confirms that other options are being explored – but no solutions have yet been reached.
"One solution," he suggests, "is that the medicines are scanned on the point of entry into a pharmacy, when packs are being unloaded from a tote. That would be the ideal scenario – especially if PMR suppliers haven't integrated FMD into their systems. But we don't yet know if we will be allowed to do that."
Another option, which would be useful when patients are collecting lots of different prescriptions, is to create labels for bags which bear aggregated barcodes, at the point of assembly. In this scenario, the pharmacist would scan the bag's barcode, which would simultaneously decommission all the packs in that bag.
"That would be a far more pragmatic way to deal with this – and we hope that will be the one we are allowed to work with," Mr Jones says.
Other issues, including the problem of temporary system failures – the NMVS is web-based, and could fall victim to the kinds of service outages that have hit the sector's other IT system suppliers – and issues such as products failing to authenticate, also need to be addressed. But many of the answers may lie with government bodies, the DH and the MHRA, who are responsible for implementing the legislation.
What about Brexit?
Brexit is another problematic piece of the FMD puzzle: the UK will leave the EU just seven weeks after FMD will be implemented into law.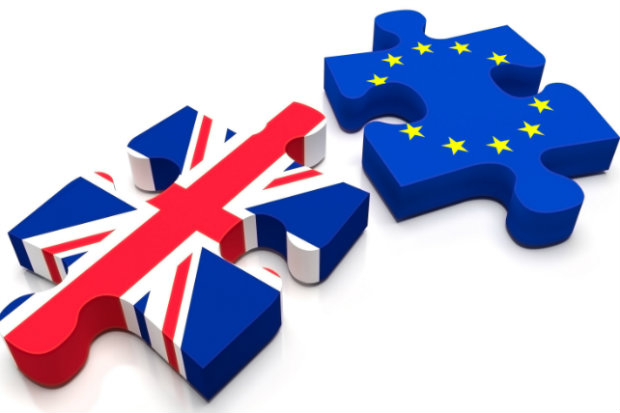 By that time, very few packs bearing the new safety features are likely to have reached UK community pharmacies, because the UK medicines supply chain takes generally two to three months from manufacture to dispensing – with some medicines taking years to reach pharmacies.
Mr Jones says: "We will see a period of implementation – perhaps for many years – before all packs in the pharmacy have the safety features. So, effectively we will have two different processes to deal with new and old packs, [which] will be difficult. If this is going to be enforced from day one it will be a huge burden."
The UK government has said that whatever happens post-Brexit, there will definitely be some sort of localised FMD system which will have to be implemented in the UK.
How will FMD be enforced?
It is unclear how the legislation will be enforced, and what penalties will be imposed on pharmacies that fail to comply.
In May, the MHRA will publish a 12-week consultation which will focus on sanctions and enforcement, as well as where the UK has legal scope to make changes to the EU's terms.
An MHRA spokesperson tells C+D: "Working closely with the DH, we are committed to making sure everyone is prepared for the February 2019 deadline. We have established an implementation advisory board to ensure the views of all stakeholders in the supply chain are heard, are issuing regular newsletters, and supporting the development of sector-specific guidance."
The MHRA is encouraging community pharmacy owners to send their questions about FMD (email address below), and the spokesperson adds: "We do not underestimate the challenge of delivering implementation on time and to the right standard."
It's crucial that the sector does not underestimate the scale of the task, either.
Where to find out more about FMD