Common ailments and clusters: how Wales became a pharmacy trailblazer
From new services to political backing, Wales's most senior pharmacist explains how the country is using the profession to its full potential
In March, Andrew Evans, the chief pharmaceutical officer for Wales, announced the successful rollout of the Choose Pharmacy scheme – which includes a common ailments service, discharge medicines reviews and an emergency supply service – to 70% of pharmacies across the country.
It marked a stark contrast with Wales's neighbour England, where attempts at a national minor ailments strategy have repeatedly failed.
Since Mr Evans' announcement, Welsh health secretary Vaughan Gething has also set out a national rollout of the NHS 111 service over the next three years – with community pharmacists forming a "core part" of its multidisciplinary teams. There are even plans for a sore throat 'test and treat' pilot, due to begin in the autumn.
As Wales continues to invest in the sector, C+D spoke to Mr Evans (pictured below) to ask why he thinks the country is forging a path for the rest of the UK to follow.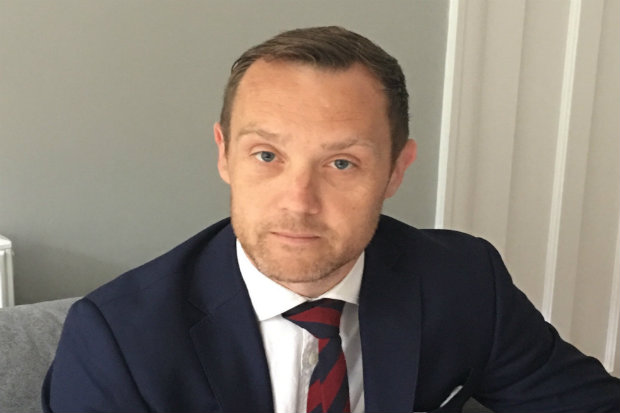 A "relatively easy job"
Despite the various services and pilots emerging across Wales, "I think I have a relatively easy job", Mr Evans says.
He maintains that achieving government recognition of community pharmacy is not difficult, as Wales is "lucky" to have ministers in the Welsh Assembly who, in recent years, have been champions for the sector.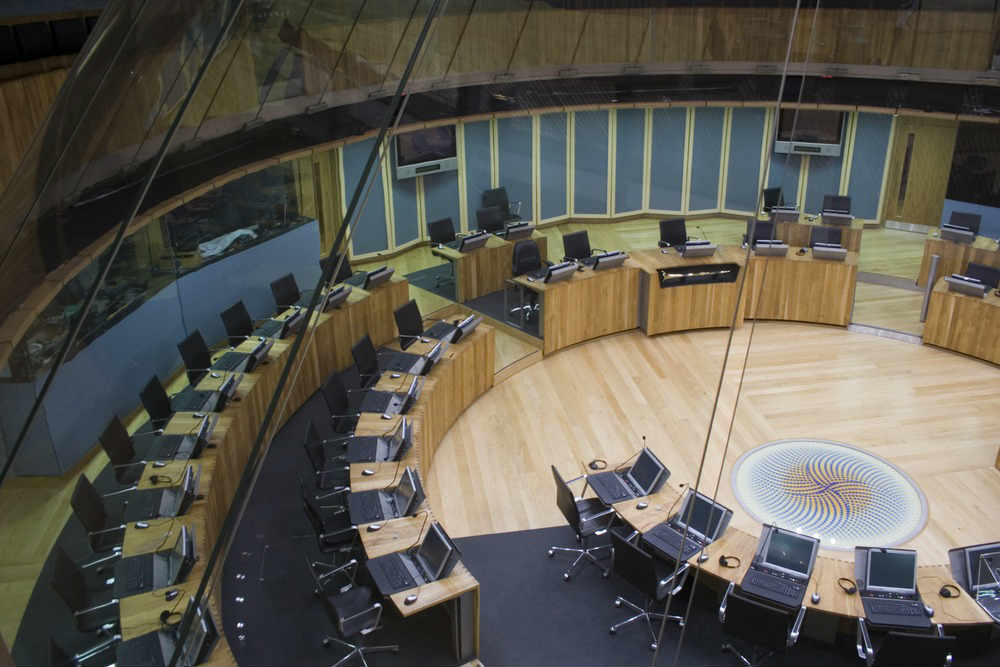 "I feel duty bound to say it, but the current cabinet health secretary is a real advocate of community pharmacy," he says.
While Mr Evans acknowledges the work of "successive ministers" to "increase the profile of pharmacy", he says "it's probably only at this point that we've made real, sizeable changes in what we're doing around pharmacies".
These ministers have seemed happy to put their money where their mouth is. Last year, Mr Gething announced pharmacies would see their funding rise £4 million to £144m for 2017-18.
Common ailments "important if the model is right"
Along with the funding rise came a pledge from Mr Gething to bankroll the rollout of the Choose Pharmacy IT platform until 2020 – to ensure its availability in every pharmacy.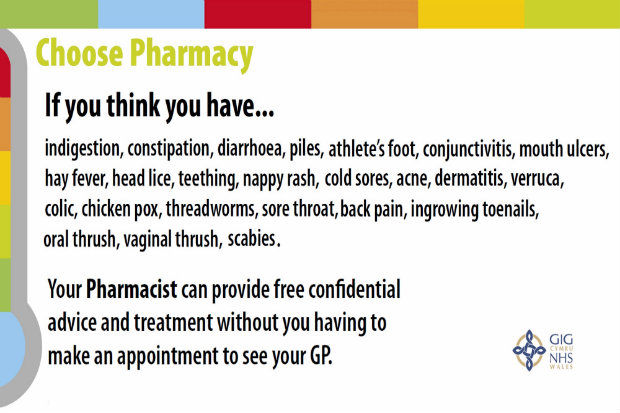 "Our target was to get to 50% [coverage] by the end of March 2018," says Mr Evans. This was "exceeded…not only in terms of numbers, but also in terms of the scope of what was available within that IT system".
Choose Pharmacy is now available in 561 premises, which is "about 80%" of pharmacies in the country, Mr Evans says, with "around 480 pharmacies" providing the common ailments service.
"It'll certainly be all pharmacies by the end of this financial year," he asserts.
Mr Evans puts this success down to the design of the service, which "we've been working hard [on] since 2013". The "critical" elements of the common ailments model in Wales is that it's "pharmacy-led, so [the patient is] having that conversation with a pharmacist in a consultation room" and it's "evidence-based", with a well-researched list of conditions and medication supplied.
"There's a real risk that, with minor ailments schemes…if you don't get those things right, you just drive people out of caring for themselves [and] into the NHS," he says.
Being a community pharmacist is "tough"
Despite the relative ease he faces in his work, Mr Evans is honest about the current challenges facing the sector, and says being a community pharmacist anywhere in the UK at the moment is "tough".
"Demand for NHS services is increasing all the time and resources are tight, so everyone's being expected to do more with the same or, potentially, with less."
In order to provide a "significantly different offer" to what pharmacy is used to, the sector has to be "more clinically focused", Mr Evans says, which is a "challenge…from a resource perspective".
"We have to close the competence gap that exists between how pharmacists have been practising historically and how we want them to practise in the future," he adds.
Primary care clusters
With the increasingly clinical role played by pharmacists, Mr Evans maintains that collaboration across primary care is "critical".
Wales is divided into 64 primary care clusters, each of which involves a collection of primary care professionals – including pharmacists, GPs, optometrists and dentists – coming "together locally to decide what's best for the needs of the people they serve", Mr Evans explains.
With pharmacists' roles becoming progressively multifaceted, Mr Evans explains that "the direction we've taken in empowering primary care clusters is the right way to deliver healthcare".
This is because "if you want to get health service planning done really effectively, it's best to do that at a relatively local level, [for] somewhere between 25,000 and 100,000 heads of population".
Primary care professionals in the same cluster come together in a "relatively informal way", says Mr Evans. "They are not organisational structures, not yet at least, but they are planning groups that…share experience and knowledge."
However, the cluster network is not without its limitations, as Mr Evans suggests this model may make it harder to roll out community pharmacy services on a national scale. "If you say you want to do planning at a local level, it's then perverse to say we want everyone to do the same thing."
Yet Mr Evans believes that by "facilitating discussions", clusters can decide collectively whether they want local services; for example, the common ailments service.
"What they are able to do then is devise solutions that clusters can pick up on and implement [to solve] the problems [the country is] facing."
Working across devolved boundaries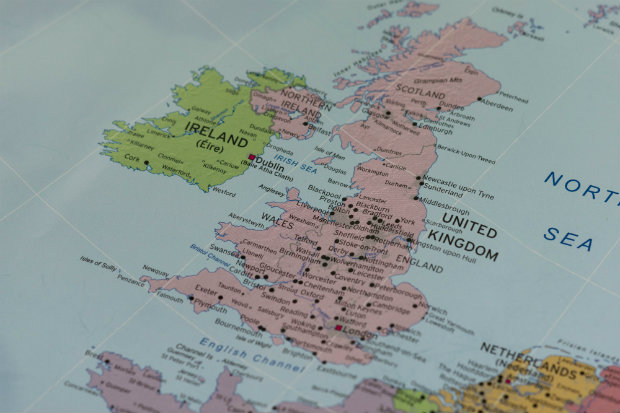 While Mr Evans is implementing solutions specific to Welsh needs, he also maintains a wider focus, meeting with his counterparts across the UK "relatively frequently".
Along with the chief pharmaceutical officers for England, Northern Ireland and Scotland, he sits on the board responsible for reviewing pharmacy legislation and advising ministers on the development of policy.
At its last meeting in February, the board discussed the controversial topic of whether the supervision of prescription-only medicines sales could be taken on by pharmacy technicians – a proposal which following sector backlash has been sent "back to square one", according to the government.
Mr Evans says the board should not "shy away" from discussions around changes to pharmacy supervision legislation and "what it can do to help pharmacists and pharmacy technicians realise their potential".
The board was also instrumental in passing a long-awaited defence from criminal prosecution for pharmacy professionals who make an inadvertent dispensing error, which came into force in April.
After what Mr Evans describes as a "long battle", he has "high hopes" that the law will move things forward. "The profession needs to learn the reason that legislation was brought through was to promote learning and an open, transparent culture so we can improve safety."
"While health policy might be devolved across parts of the UK, professionally, we don't work in those boundaries, we work across them," he adds.
Perhaps it's this willingness to adapt the best pharmacy ideas from surrounding nations that has led Wales to the pivotal position it has today. Mr Evans agrees Wales has learned from work in other parts of the UK, and "hopefully, the things we're doing here [means] others are learning from us".