Will securing equal pay mean women can thrive in community pharmacy?
C+D gathered leading female community pharmacy figures for an in-depth discussion on equal pay and gender equality in the sector
In April, with the subject of equal pay and gender equality high on the national agenda, C+D exclusively revealed that there is an equal pay gap – in the form of a 5% difference – between male and female pharmacists doing the same role.
Data from the C+D Salary Survey 2017 showed that the average male pharmacist's pay is more than £2,000 higher than female pharmacists in the same position – the third year in a row that figures showed that male pharmacists earned more than their female counterparts.
C+D's in-depth analysis highlighted that equal pay is just one issue women in community pharmacy face, along with: a lack of representation at senior levels; few initiatives to support women in the sector; a lack of confidence; self-doubt; and self-limiting beliefs.
To discuss these issues – and posit some solutions – C+D hosted a roundtable discussion in April, and invited five female leaders from across the sector to join the debate.
Listen to the full debate in C+D's podcast, or read on for highlights from the event.
Who attended the discussion?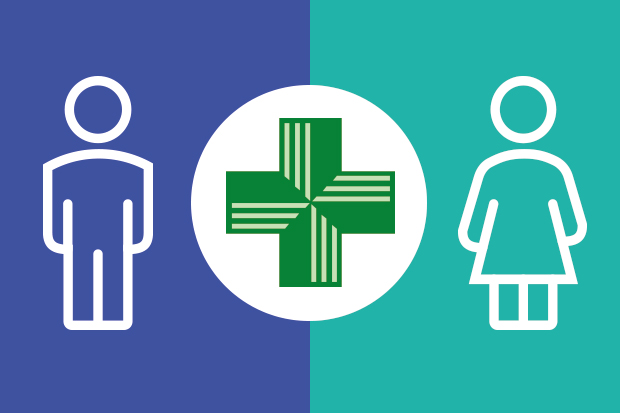 Olutayo Arikawe, superintendent pharmacist at The Priory Community Pharmacy in Dudley
Hannah Batchelor, director of pharmacy research at the University of Birmingham
Veena Dhadwal, contractor at Woodlands Park Pharmacy in Maidenhead, Berkshire and National Association of Women Pharmacists (NAWP) member
Deborah Evans, managing director of Pharmacy Complete and joint-founder of the women in leadership working group
Francesca Okosi, director of people and equality, diversity and inclusion at the General Pharmaceutical Council (GPhC). 
"Right time" to discuss issues
Deborah Evans (pictured below, centre, with Hannah Batchelor, right) says the sector should seize on the opportunity the national conversation on gender pay has provided to discuss how it can lead to positive changes.
"The time feels right now," she says. "That's not just in pharmacy, it's across all professions, and public and private sectors…these are issues which are out there and are enabling us to have these discussions.
"I'm really confident that something is going to change. If we can't make it change in the current context, then there's something seriously wrong."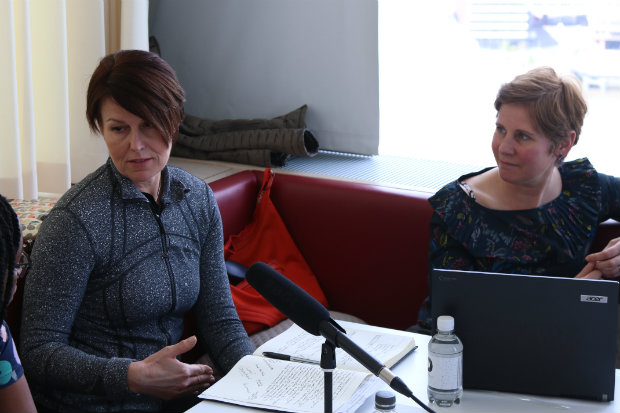 And Ms Evans says the sector will miss out if it doesn't take this opportunity to support women to reach their full potential.
"The strengths of women are well-documented," she says. "When we look at why we need to change, it's because it will [make] a better sector, and a better profession – because if you've got diversity in decision-making, all the research shows that's better for everybody.
"With the NHS in the state it's in at the moment, and with the pharmacy profession wondering where it's going and having huge aspirations, we've got to have great people with great competencies – men and women, different ages, different colours, actually making those decisions – to get the best result."
Addressing unequal pay
Ms Evans says the conversation about equal pay is "a wonderful opportunity for organisations to say: 'OK, let's do something about this'." While Veena Dhadwal (pictured below, right) says in previous years, "women weren't empowered or had the confidence to [demand] higher pay".
Ms Dhadwal says that receiving equal pay is much more likely in the hospital sector, where she previously worked – as pay banding often exists – and argues community pharmacy could benefit from a similarly transparent system of pay.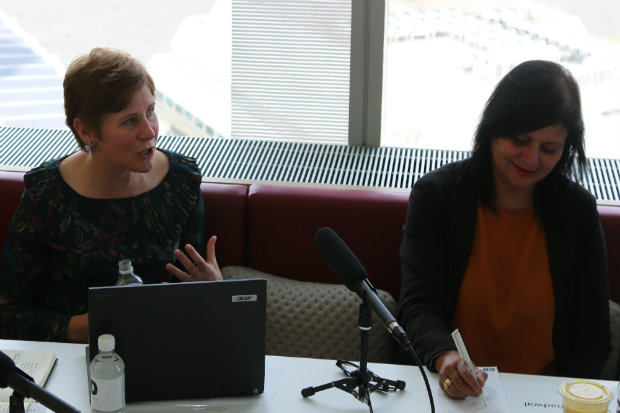 But things in community pharmacy are changing, Olutayo Arikawe says. "Before now it's been hard to come out and challenge pay, but I think we're getting more confidence to be able to challenge [it] and rise up to more senior roles."
Ms Evans' women in leadership group has a Facebook discussion page with 6,000 members – who she says often air their frustrations about the lack of equal pay in the sector. As a former recruiting manager, she challenges women in community pharmacy to "be bold" and start the discussion with their employers.
"We do hear on our Facebook group [from] a lot [of] women not feeling that they're good enough or that they've held back," she says. "What I'd encourage individuals to do is to be bolder about asking [for equal pay]. Ask their company what their equal pay policy is, ask them to publish some results, speak to their colleagues, and, as a woman, be bold [and] ask for a pay rise."
Career development
Hannah Batchelor discussed research by her colleagues at the University of Birmingham, which has highlighted evidence of "inequality at senior levels" of pharmacy. She says their work revealed that while 61% of the GPhC register is female, "that wasn't mirrored in senior roles".
This includes all the community pharmacy and professional leadership bodies – including the GPhC itself, Ms Batchelor says, which was "51% female in their management team – yet only one of seven of their chair positions was a woman".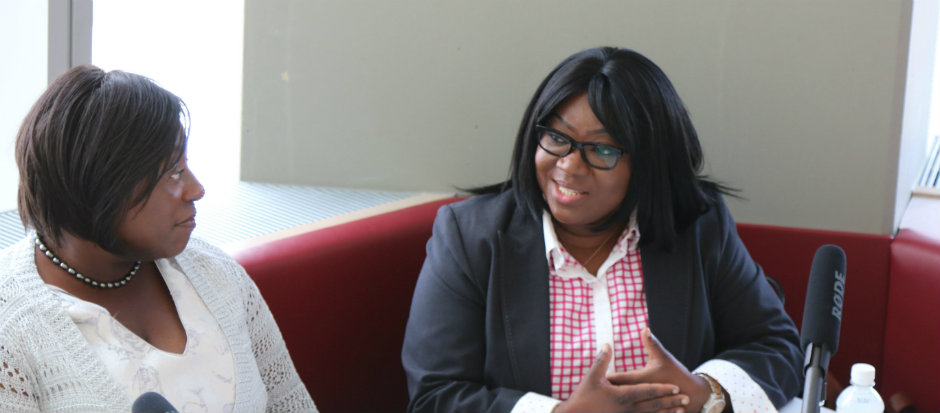 Francesca Okosi – the GPhC's director of people, diversity, equality and inclusion (pictured above left, with Ms Arikawe) – says the regulator is determined to demonstrate the change it wants to promote in the sector.
"The first thing we have to do as a regulator is 'consume our own smoke'. You've got to make sure that as an organisation you're demonstrating what you believe is the right thing."
Ms Okosi says the GPhC is "really positive about promoting work-life balance" in pharmacy, but she admits the organisation – and the sector – needs to "think about how we design senior level roles".
"A lot of people think it's a choice between having their family life and going up the career ladder. We've got to say to people: 'Actually it isn't either or'. You should have the right to have a life and to progress your career," she argues.
Reflecting the workforce
To promote more diversity among its senior board and committees, including fitness-to-practise panels, Ms Okosi says the GPhC is "proactively thinking about who we engage, and how we get out and attract a more diverse group". This includes targeting women pharmacists who may discount themselves because of a perceived lack of experience, she adds.
"We're thinking [about] how we make sure we give them opportunities to sit on a council or be a pharmacy representative on a panel. We're looking for pharmacists who may not be experienced, but bring life experience. So put yourself forward, don't disqualify yourself at the beginning of that process."
The next generation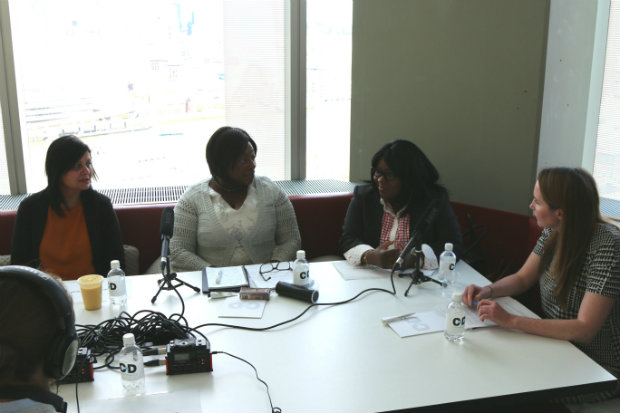 Ms Batchelor is keen that trainee and future pharmacists are encouraged to aspire to the very highest levels of the profession. She says she and her fellow pharmacy tutors "don't see a difference in [preferred] career pathways based on gender" at the undergraduate level.
"Pharmacy has a huge advantage in that we attract a diverse range of students. There does tend to be more females in community pharmacy, but when we ask our students [where they want to work] we see very similar patterns in what they want to do with their pharmacy degree.
"Perhaps it's something we need to build in while we've got our captive audience [in universities] – talking to them about these issues, so that in the future they can talk to each other about salaries, [and] where opportunities come up, and they can support each other.
"As an academic, I want to make sure my students have all got opportunities to excel and succeed in an equal way – regardless of their gender. My biggest thing is the [need for] visible role models. We need people who we can aspire to [be], and we need to share those when we see them [and] put them forward."
Role models needed
Visible role models are required right across the sector, including in academia – where Ms Batchelor says "we certainly do talk to students about mentoring and aspirations" – and in organisations like the GPhC, Ms Okosi argues. She says she would like to see the regulator and the profession offering "mentoring and coaching [of] people coming through, [who are] on the cusp of wanting to go into senior leadership roles".
"It's about finding the role models to coach, to mentor, develop, and give people the skills and the confidence to believe that they can progress through the profession."
Ms Evans agrees, saying "it would be great to have some role model organisations out there that [will make] others feel embarrassed about their own performance". But, she adds: "We need to put some urgency behind it, and we need to call organisations out for not doing it."
What would make the biggest difference to gender equality in pharmacy?
As a closing comment, C+D asked each delegate what they thought the biggest barrier is to equality in the sector – and their suggestion for how to overcome it.
Olutayo Arikawe, superintendent pharmacist, The Priory Community Pharmacy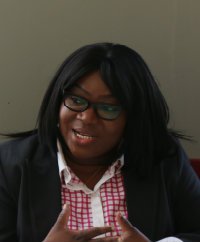 "Organisations need to start recognising what they are missing out on when they don't include diversity of gender and cultures, because everybody brings something to the table.
"I also think that it is very important for women to support other women, because sometimes they are not supporting each other enough."
Hannah Batchelor, director of pharmacy research, University of Birmingham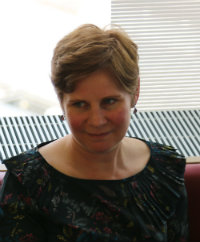 "Any revolution is not one thing, it's everybody doing tiny things but working in the same direction, like a school of fish.
"We've got to call things out as they happen in a timely but constructive and friendly way, to make sure we keep that ball rolling."
Veena Dhadwal, contractor at Woodlands Park Pharmacy in Maidenhead, Berkshire and NAWP member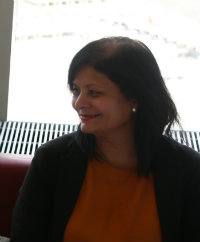 "[We should] tackle the pay gap with structured pay systems across community as well as hospital [pharmacy], so that things can be monitored.
"If you have public sector-type pay in all aspects of…pharmacy then it should be easier to control."
Deborah Evans, community pharmacist and joint founder of the women in leadership working group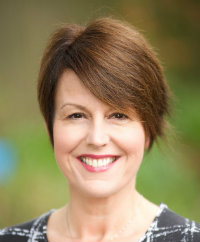 "The key in organisations for any kind of change is always engaging with the workforce. If the workforce co-creates the solutions then they're going to be much more engaged, but also empowered to make the change themselves.
"That would need both men and women involved in the process, so that we get a good gender and ethnicity mix."
Francesca Okosi, director of people, diversity, equality and inclusion, GPhC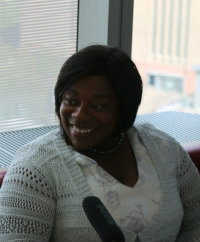 "This isn't a women's issue, it's everybody's issue.
"We need to encourage men, particularly younger men coming up who will be making choices [in future], to make [the right] choices, and reward them for making good [gender] equal choices."
Listen to the podcast in full above, or subscribe to all of C+D's podcasts on iTunes, or by searching 'Chemist+Druggist podcast' on your preferred android podcast app.
Share your thoughts on equal pay by tweeting @CandDLilian using the hashtag #PharmacistEqualPay, or email C+D at [email protected].