REVEALED: A quarter of closed pharmacies are in most deprived areas
C+D has revealed the locations of the 140 pharmacies that have closed since the pharmacy funding cuts in England – and found that one in four served patients in deprived areas
In December 2015, the government made an announcement that would signal the beginning of a period of unprecedented financial pressure on community pharmacies in England: it would slash the global sum of funding by 6% – prompting deep concern across the sector about the impact on pharmacies and their patients.
Ten months later, the government confirmed the scale of these cuts. The Department of Health and Social Care (DH) would reduce pharmacy funding by the equivalent of 12% between December 2016 and March 2017, and then impose a further 7.4% funding drop the following financial year.
In its impact assessment, released internally in October 2016 and revealed during pharmacy's High Court challenge against the cuts last year, the DH admitted it knew there was a risk that pharmacy closures – caused by the cuts – would have a "disproportionate effect on deprived communities".
The report claimed "there is no reliable way of estimating the number of pharmacies that may close as a result" of the cuts. But it warned that patients with protected characteristics – including old age and disability, as well as gender reassignment, pregnancy, religion, race, sex and sexual orientation – would be impacted the most if any pharmacies did close, as these patients "rely to a greater extent on pharmaceutical services".
The impact assessment confirmed what many suspected – that pharmacies, and patients, in deprived areas stood to lose the most. Now that C+D has revealed the locations of all 140 pharmacies that have closed across England in the 19 months since the cuts came into force, have the sector's worst fears been realised?
Where have patients been hardest hit?
Using data requested from the government, C+D has not only identified the locations of the 140 pharmacies that have closed (read the story here), but also assessed how many were in deprived areas.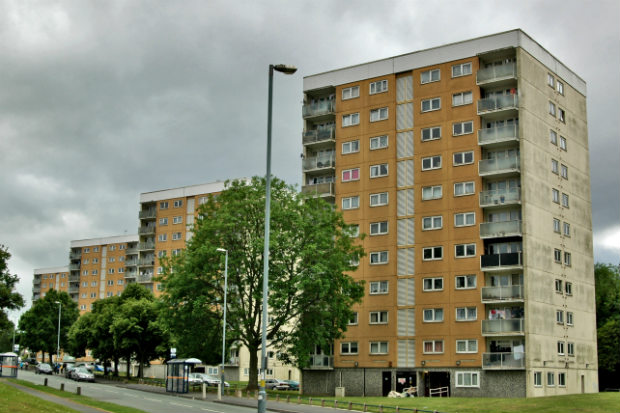 For the purposes of this investigation, C+D used the index of multiple deprivation – the government's own official definition – to identify the most deprived areas.
The government uses the index to rank every neighbourhood in England, then groups neighbourhoods into 10 deciles, from one (most deprived) to 10 (least deprived). The index is calculated using seven different factors – including health deprivation and disability, and income and employment deprivation – to produce an overall measure of how deprived an area is.
C+D's analysis found that 39 of the 140 pharmacies – or 28% – that have closed since the cuts hit were in neighbourhoods in the highest decile of the index of multiple deprivation. In other words, they were located in the most deprived neighbourhoods in England:
Absolute Pharmacy, Commerce Way, Edge Hill, Liverpool
Hanson Lane Pharmacy, Hanson Lane, Halifax, West Yorkshire
My Local Chemist Lincolns, Alum Rock Road, Saltley, Birmingham
Express Pharmacy, Portland Street North, Ashton-Under-Lyne, Lancashire
Healthnet Homecare Ltd, Phillipa Way, Leeds, West Yorkshire
Kateshill Pharmacy Ltd, St John's Road, Dudley, West Midlands
Chemist 2 Patient, Lumb Lane, Bradford
Waterloo Pharmacy, Hope Street, Hanley, Stoke-On-Trent
Boots, Tor Hill Road, Torquay     
Boots, 41 Queen Street, Stoke-on-Trent
Boots, Towcester Road, Northampton
Boots, 51 Kings Road, North Ormesby, Middlesbrough
Boots, Rocks Street, Kempton, Brighton
Boots, Norfolk Street, Wisbech, Cambridgeshire
Boots, Bede Health Centre, Gateshead
Boots, Winners Street, Paignton, Devon
Cohens, 5 Kingsway, Manchester
Lloydspharmacy, Blackburn Road, Accrington, Lancashire
Lloydspharmacy, Waterloo Street, Weston-Super-Mare, North Somerset
Lloydspharmacy, Reservoir Road, Stockland Green, Birmingham
Lloydspharmacy, Hale Top Civic Centre, Wythenshawe, Manchester
Lloydspharmacy, South King Street, Blackpool, Lancashire
Lloydspharmacy, Egerton Road, Blackpool, Lancashire
Lloydspharmacy, County Road, Walton, Liverpool
Lloydspharmacy, Anlaby Road, Hull
Lloydspharmacy, Blackbird Leys Road, Blackbird Leys, Oxford
Lloydspharmacy, Northgate, Wakefield
Lloydspharmacy, Harehills Road, Leeds
Lloydspharmacy, Shaftsbury Medical Centre, Harehills Lane, Leeds
Lloydspharmacy, Riley Square, Coventry
Lloydspharmacy, Wednesbury Road, Pleck, Walsall
Lloydspharmacy, New Square, West Bromwich, West Midlands
Lloydspharmacy, Lanaway Road, Fishponds, Bristol
Lloydspharmacy, Earlham Road, Norwich
Lloydspharmacy, New Hall Lane, Preston, PR1 4ST
Lloydspharmacy, Townsend Lane, Anfield, Liverpool
Lloydspharmacy, Market Square, Wellington, Telford, Shropshire
Lloydspharmacy, Duke Street, St Helens, Merseyside
Rowlands, Elephant Lane, St Helens, Merseyside.
How many were independents?
Of the 39 independent pharmacies that have closed, eight (or 20%) were in areas where deprivation is highest. Of these closed, three were also in the highest deciles across three other government measures of deprivation: the health deprivation and disability index; income deprivation affecting children; and income deprivation affecting older people.
How many were multiples and chains?
The DH's impact assessment acknowledged that single independent pharmacies, and chains of between two and 20 branches, would be most at risk of closure as a result of its funding plans. But it also warned that "even multiples may choose to close community pharmacies that do not bring in significant footfall". In these areas, the DH stressed "there remains some risk that access will be reduced or that service quality may be affected".
C+D's analysis shows that of the 101 multiple pharmacies that have closed since the cuts hit, 31 (or 30%) were in areas where deprivation is highest.
In October 2017, Lloydspharmacy's parent company Celesio UK made the controversial announcement that it would cease trading in 190 "commercially unviable" pharmacies in England, "through a combination of store closures and divestments".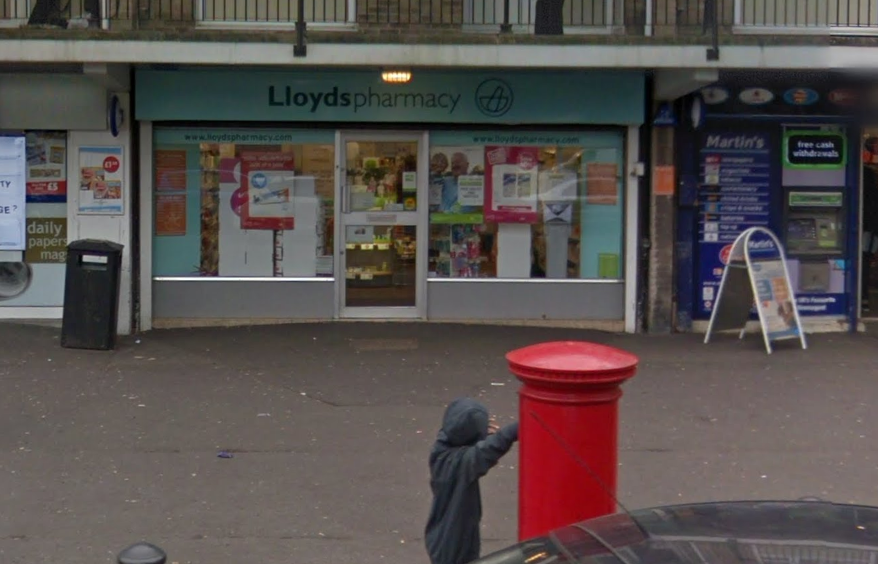 Of the 70 branches that have closed between November 2016 and May 2018, 21 (or 30%) were in the most deprived areas of England as measured by the index of multiple deprivation. Three of these branches were also in an area that is among the most deprived for health and disability deprivation, and income deprivation affecting children and older people.
In comparison, eight of the 22 Boots branches which closed during the same period were in the most deprived parts of England.
Among the other chains, one Rowlands Pharmacy and one branch of Cohens Chemist closed in areas of highest deprivation.
The DH had not provided C+D with a comment on its findings at time of going to press.
Read the full story on the locations of the 140 pharmacies that have closed since the cuts hit here. View the location of all the closed pharmacies on C+D's interactive map here.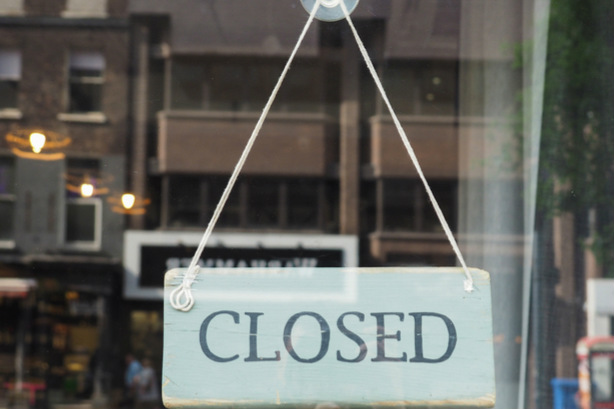 The DH told C+D in May that looking solely at the period from November 2016 to April 2018, 156 "bricks-and-mortar pharmacies" have closed across England.
In an effort to identify the locations of each of these pharmacies, C+D obtained the organisation data service (ODS) codes – a pharmacy's unique identifying code – of each of the pharmacies on the DH's list of 156.
C+D's investigation – which involved confirming with each of the 156 pharmacies their current operating status – revealed that some pharmacies had not closed, and are in fact still open and trading as normal.
During C+D's investigation, contractors offered suggestions as to why their pharmacy might have ended up on the DH's list of closures, including a change in contracted opening hours, which may have resulted in a change in payment code.
The DH also pointed out that "limitations" with its data mean that "in some cases relocations and consolidations may [have been] identified as closures". Of the DH's list, five pharmacies have relocated and two have been acquired, C+D can confirm.
The number of closures could potentially be even higher than the 140 confirmed by C+D, as the DH stressed that "pharmacies that have local pharmaceutical contracts are not included" in its list of 156 bricks-and-mortar pharmacies.
One PCT Healthcare branch, Peak Pharmacy in Stapleford, Nottinghamshire – which C+D confirmed as closed in October 2017 – did not feature on the DH's list of 156.
Neither did three Cohens branches – 456 Cheetham Hill and 5 Kingsway in Manchester, and 395 Tonge Moor Road, Bolton – which C+D confirmed in May were closing or had closed.
Well confirmed to C+D that its branch in Heswall, which did feature in the DH's list of 156, closed at the end of September 2016, one month before the DH's analysis began. C+D has included this branch in its interactive map, but not in its 140 total figure – as it closed outside of the time period in question.