C+D's careers event speakers share tips for making it in pharmacy
The speakers at the C+D careers event in London came from a diverse range of pharmacy careers – and shared their unique insights into their journeys through the profession.
RPS president: "Anyone can do my job"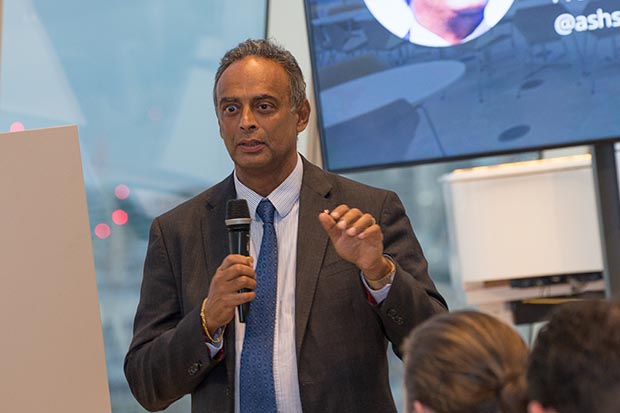 Royal Pharmaceutical Society (RPS) president Ash Soni told the room that "any one of you could do what I do", adding "there's nothing special about me".
He told delegates that once they have qualified as a pharmacist, they should not be modest about their achievement. "You're not 'just' a pharmacist...so shout loud and proud about it," he said.
Boots: "Gratifying" to be a pharmacist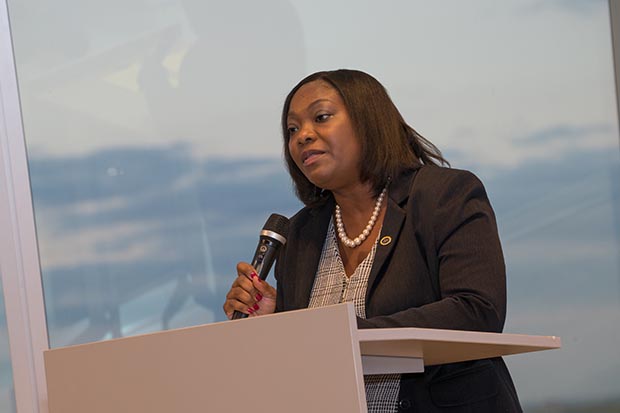 Shirley Walker, pharmacy operations and governance manager at Boots UK, said her passion for a pharmacy career came from being a child whose parents were both pharmacists.
Now she is "the first port of call for pharmacists and managers across [her] patch", which she said "is truly gratifying".
"The first 20 years of my career have been so varied and wonderful that I look forward to the next 20."
Switching from community to hospital pharmacy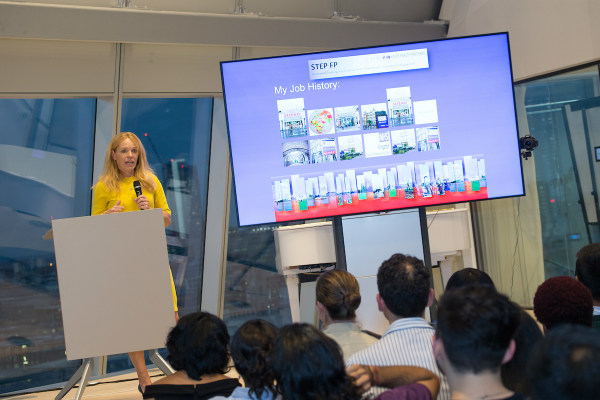 Kate Pine's career journey has taken her from being a community pharmacist at Safeway (now Morrisons), to several NHS hospital trusts in London. Today, she is acting as the lead for women's health at King's College Hospital and training for pharmacists in the Structured Training and Experience for Pharmacists (STEP) programme.
Her top career tip for delegates? "You've got to be resilient. Take the opportunities while they're there. Be empathetic towards your employers and have a sense of humour," she told the room.
Pursuing a career in academia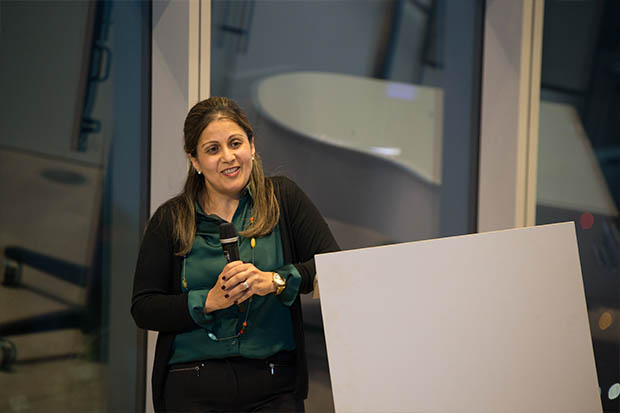 Reem Kayyali, professor of clinical and applied pharmacy practice at Kingston University, has recently taken up the role of head of pharmacy at the school.
She described how she wrote to the University of Nottingham as a teenager to ask if they would accept her – but was advised to do her A Levels first, as she was only a keen high school student at the time. Years later, when she eventually attended an interview at the university, the tutors remembered her letter – and her tenacity.
"Put yourself forward because people remember you," she advised. "Never be afraid of change, or a challenge."
Patient interaction in community pharmacy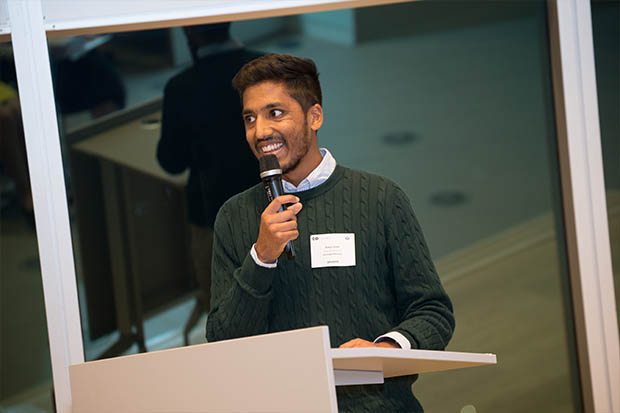 Paras Shah, travel and business development lead for the Greenlight Pharmacy group – an employee-owned co-operative – told delegates: "Community pharmacy is where I started, and almost certainly where I'll end up, because it's brilliant and I love the patient interaction."
He admitted the current financial challenges in the sector are tough, and the pharmacy funding cuts in England mean "it's all about diversifying and making yourself valuable".
Gaining autonomy as a GP pharmacist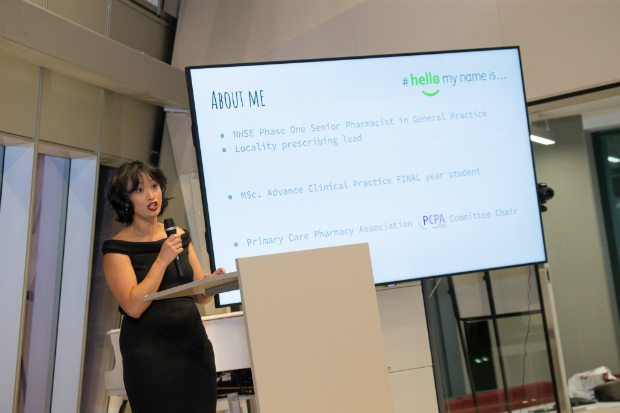 Helen Kilminster, senior GP pharmacist at Whiteacres Medical Centre and prescribing lead for Malvern, Worcestershire, told delegates she draws on her Vietnamese background and family for her work ethic.
She says she "categorically loves being a pharmacist", but it took resilience and determination to get to her position as senior GP pharmacist, in the first wave of NHS England's 'clinical pharmacist' pilot. She approached this by being bold, she said.
"I went to my local GP practice and said: 'my name is Helen Kilminster, I am a pharmacist and I'm going to show you what I can do'."
Becoming an expert industry pharmacist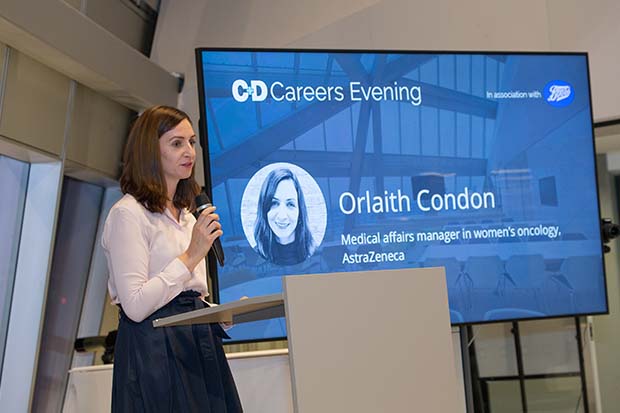 Orlaith Condon, medical affairs manager in oncology at pharmaceutical company AstraZeneca's UK division, described her journey into industry from the Royal Marsden Hospital, where she worked as the lead specialist pharmacist in gynaecological and urological cancers.
She admitted that "there isn't a lot of information out there on careers in the pharmaceutical industry".
Despite long hours, her role at AstraZeneca is "extremely rewarding", and she told delegates she enjoys being able to work with clinical trial data, and provide expert opinion to the National Institute for health and Care Excellence (Nice).
"The army has lots of development opportunities"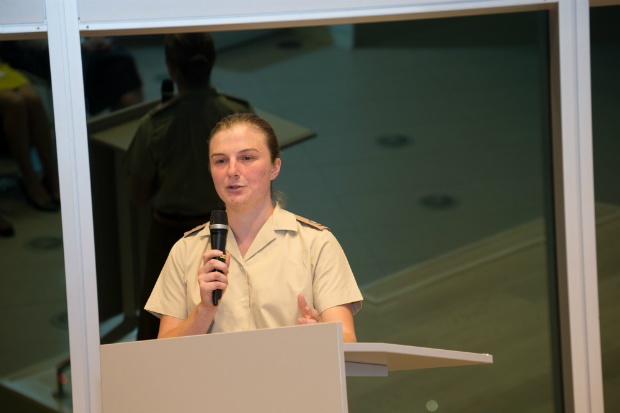 Major Bex Heaton of the Royal Army Medical Corps told delegates about a more unusual career path for pharmacists – as an officer in the British Army – which has inspired others to find out more about this career option.
"Every [army] pharmacist is in the military. As such, we are expected to demonstrate military skills so we are competent in the field, but we are medical professionals. We do carry a weapon when it is required, but it is to protect ourselves and patients," she told delegates.
Major Heaton explained that pharmacists can also serve as army reserves – either working full or part-time. The army also employs civilians as pharmacists she added, but they are based in the UK, and unlike her and her officer colleagues, are not deployed abroad. 
Being deployed as a pharmacist is challenging and has taken Major Heaton out of her "comfort zone", she said. "I've had lots of opportunities to provide health advice, and to get qualifications in leadership and management. I've tried my hand at mountain climbing and sailing, which all teach brilliant skills to bring back to the pharmacy team." 
C+D would like to thank the sponsors of the London careers evening: Morrisons, Numark, Superdrug, the University of Bath, Well Pharmacy, C+D Jobs and the headline sponsor, Boots UK. Find out more about roles at each of the sponsor organisations here.
To register to attend C+D's other careers event – in Bradford on September 27 – click here. Watch the video of the London event on C+D's Facebook page here.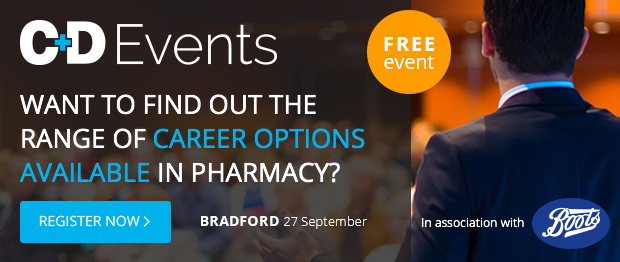 For the latest roles or services from the event's sponsors, please visit: