How will gluten-free restrictions affect pharmacies and patients?
C+D asks three contractors what impact the prescribing restrictions on gluten-free products will have on patients with coeliac disease, and on their businesses
From this month, pharmacy teams in England will no longer be able to dispense NHS prescriptions for any gluten-free items other than bread and mixes.
Regulatory amendments to restrict the prescribing of gluten-free products came into force on December 4. They mean that pharmacies will need to refer any patients who present a prescription for any restricted gluten-free items back to the prescriber, "to discuss suitable alternatives", the Pharmaceutical Services Negotiating Committee has advised.
What effect will the blacklisting of various gluten-free prescription items have on pharmacies and patients? Three contractors give C+D their opinions.
"This is the thin end of the wedge"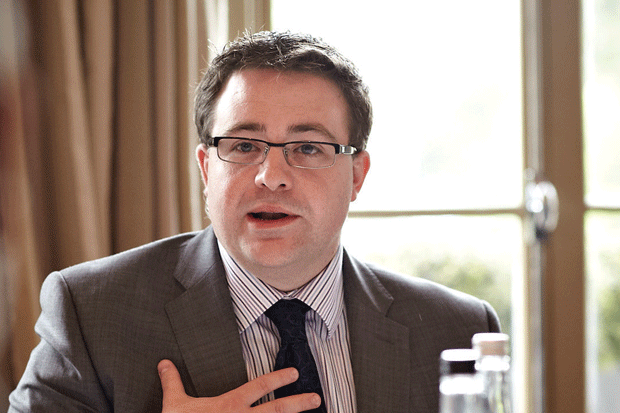 Mike Hewitson, owner of Beaminster Pharmacy in Dorset
The move is not a surprise. My concern is that this is the thin end of the wedge in respect to NHS rationing – particularly the postcode lottery. Although there is guidance on, for example, minor ailments, it is complicated, and the interpretation is everything. That leads to a lot of confusion for patients.
People also say, 'Gluten-free bread and mixes are available in supermarkets, so why should they be funded?' But I take a different view. There are people on low or fixed incomes who will struggle to afford gluten-free products, and potentially may make their health worse, by eating the wrong things. I think this could represent the thin end of the wedge, and that concerns me, because where do you draw the line? 
Some pharmacists might be in favour of the restrictions, but I personally am not. Although from our perspective, it takes a lot of time, and it's the pharmacy that gets it in the neck – not the clinical commissioning group (CCG), or NHS England. We have to try and advise people how they can do things differently, and the relationships between the pharmacy team and the patient are damaged.
"Gluten-free items didn't make us any revenue"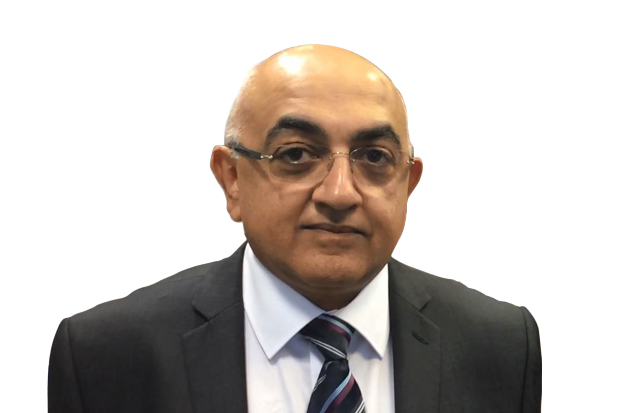 Hitesh Patel, Hackney LPC CEO and owner of Unity Pharmacy in Scunthorpe
In terms of community pharmacy from the dispensing perspective, it was always something that we did for patients, but a lot of times the dispensing didn't actually make us any revenue. A lot of gluten-free products are loss leaders for pharmacies.
So seeing them go is probably not going to be that detrimental for pharmacies. An average pharmacy will probably lose about 100 items, which isn't a huge number. I don't think that we will suffer vastly, because it never made us any money anyway, and gluten-free products are sometimes difficult to source as well. 
It remains to be seen how patients take it, and whether they will miss the restricted gluten-free products. I think a lot of patients have become so pragmatic about the NHS, now that they know that these cuts are always going to come. But it's difficult to know, in the case of somebody who's socially vulnerable, how they would be able to access things like gluten-free pasta, which tend to be quite expensive from supermarkets.
A lot of gluten-free products are available in supermarkets, obviously at a higher price than normal bread. But the interesting thing was that the supermarket gluten-free products were a lot cheaper than the prescription ones. It makes you think that if the products in supermarkets can be a lot cheaper, then why weren't they cheaper on prescription? 
"They have slowly chipped away at what we can supply"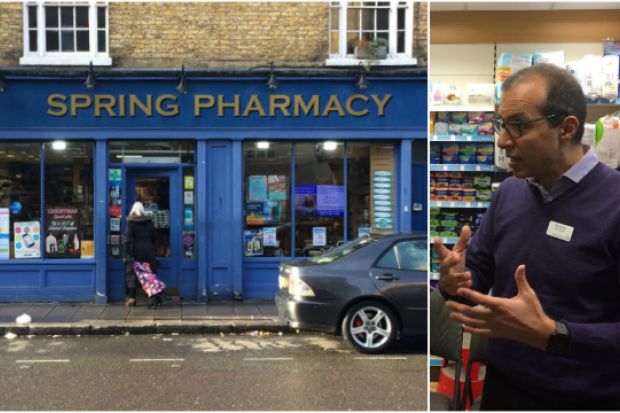 Raj Radia, owner of Spring Pharmacy in Hackney
We have hardly any patients with gluten-free prescriptions, so I don't think it's going to have any impact on us. But bit by bit, the government has slowly chipped away at what we can supply from different angles. That's just the way they want to cut pharmacy funding. 
The workloads aren't getting easier, hard work is increasing, but they want more and more for less and less. How do you manage and make your sums match up? I don't know where we're going with this, time will tell. I think we'll just keep making adjustments going forward.
Read the CPD module on the symptoms, prevalence and management of coeliac disease
Sponsored: Juvela gives gluten-free prescribing update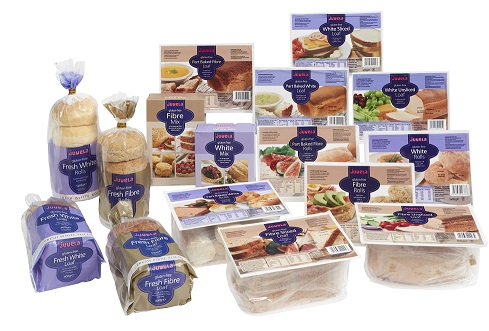 All the Juvela gluten-free flour mixes and bread products will continue to be available on prescription in England, the company has reaffirmed.
Juvela says its range of bread products and mixes have all been reviewed and approved by the government's Advisory Committee on Borderline Substances, and will continue to be available on prescription to patients with clinically diagnosed coeliac disease and dermatitis herpetiformis in England. "Availability may vary depending on local clinical commissioning group policy," Juvela says.
The company "will continue to supply the entire range of Juvela products to Scotland, Wales and Northern Ireland", it adds.
Marketing manager Claire Monks says: "Juvela remains committed to providing high-quality gluten-free products and support services to patients with coeliac disease and dermatitis herpetiformis and healthcare professionals involved in their care and management."
For further information, contact Juvela or call 0800 783 1992
Sponsored: Bayer launches new liquid Rennie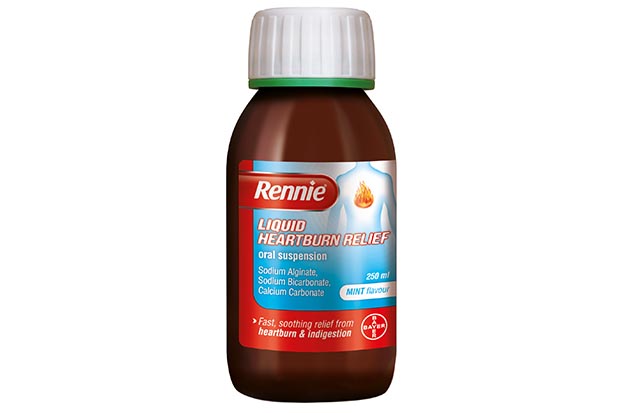 Rennie Liquid Heartburn Relief has been launched "in response to the fact that many people treat their symptoms with both tablet and liquid formats", according to its manufacturer Bayer.
The product "has a sodium alginate mode of action designed to specifically address heartburn symptoms", Bayer says.
"The liquid forms a protective layer on the stomach contents to prevent stomach acids escaping into the oesophagus, where it can cause pain and discomfort," it claims.
Rennie Liquid Heartburn Relief is available in sugar-free mint flavour, and retails at £3.99 for 150ml and £5.49 for 250ml.
To order, contact your wholesaler
Sponsored: Bimuno available in three formats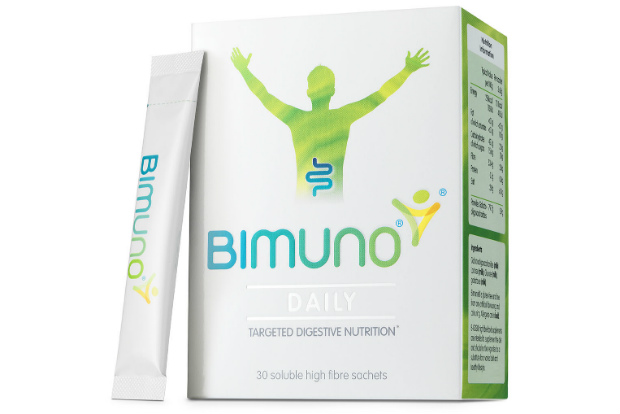 Daily fibre supplement Bimuno contains a galactooligosaccharide (GOS) active ingredient, which "naturally feeds and stimulates the growth of good bacteria in the gut", its manufacturer Clasado claims. 
"Bimuno offers a unique and proven protective action within the gut, which promotes digestive health and general wellbeing and provides a natural support to the body's defence systems," according to the manufacturer.
The supplement is available in three formats: a daily powder sachet to add to food and drink; Ibaid, a lower-dose pastille suitable for irritable bowel syndrome sufferers; and Travelaid, which Clasado claims can "reduce the incidence of travellers' diarrhoea".
Bimuno retails at £11.99. 
To order, contact AAH