Could a mental health service help pharmacists under stress?
The RPS has used C+D's Salary Survey data as evidence that NHS England should fund a community pharmacy stress service. So what difference could this make to the sector?
Last month, C+D revealed that stress levels among UK community pharmacists rose six percentage points between 2016 and 2018. The Royal Pharmaceutical Society (RPS) presented the figures – compiled from the past five years of C+D Salary Survey data – to NHS England's chief pharmaceutical officer Keith Ridge, to convince him that stress is a growing problem in the sector.
The RPS English pharmacy board chair Sandra Gidley, who handed the data to Dr Ridge in person, has told C+D that the society will use the figures to lobby the commissioning body to fund a similar programme to the GP Health Service.
This service was set up by NHS England in 2017 to "help doctors with issues relating to a mental health concern, including stress or depression". Ms Gidley says the RPS "believes this should be extended to pharmacists and other health professionals as well".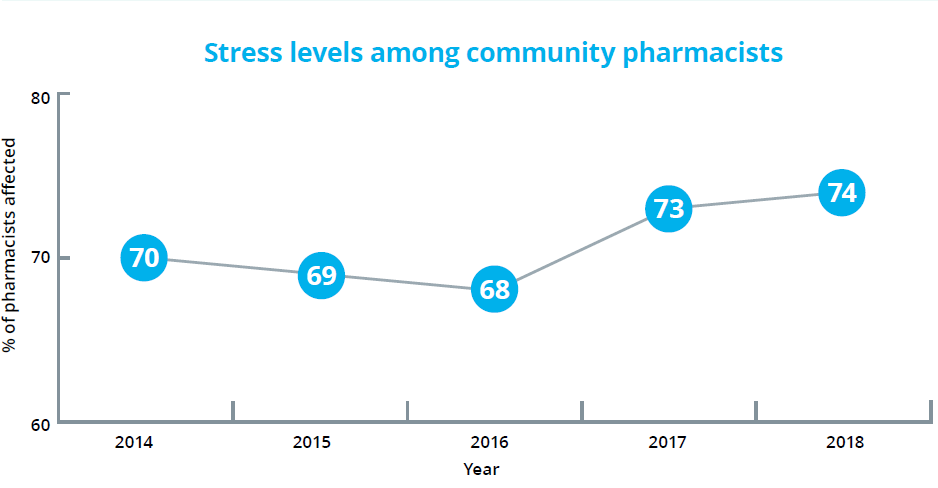 What is the GP Health Service?
The NHS service is designed for GPs and GP trainees in England who feel they need confidential help or treatment for mental health issues and addiction problems, "in particular where these might affect [their] work".
The service was originally commissioned by the Department of Health as a pilot in 2007, for doctors living within the M25 area to self-refer themselves to. In 2017, the service was expanded nationally, and in October 2018 NHS England chief executive Simon Stevens announced a Practitioner Health Programme would be funded to cater for all 110,000 NHS doctors, as well as dentists, in England.
Announcing the full nationwide rollout, Mr Stevens said the service would benefit "patients and not just their doctors". Dr Clare Gerada, medical director of the NHS Practitioner Health Programme and former chair of the Royal College of General Practitioners, said it would help to tackle "the last taboo in the NHS": "the acknowledgement that doctors also have mental health problems, and that they are not immune to the pressures we all face".
How did the service get commissioned?
Ms Gidley has acknowledged that "it took medics eight years to achieve" funding for the GP Health service. Lucy Warner, its chief executive, tells C+D that she and her colleagues "went on a journey to get to where we are now".
"The short version is, given the fact that we had changes of government and changes in policy, it's been a long struggle."
Ms Warner says the service meets a vital need – confidential support for doctors who may feel stigmatised if they seek help for mental health problems, or who don't want to seek help from their colleagues, or someone who may be more senior, because of the impact it could have on their career.
"The reason it was initially done was because there was a fairly solid international evidence base that doctors in particular, and to a lesser degree dentists, have difficulty accessing confidential NHS care, and some evidence that doctors avoid seeking help because of the fear that the advice and support won't be kept confidential," she says.
Has mental health support helped GPs?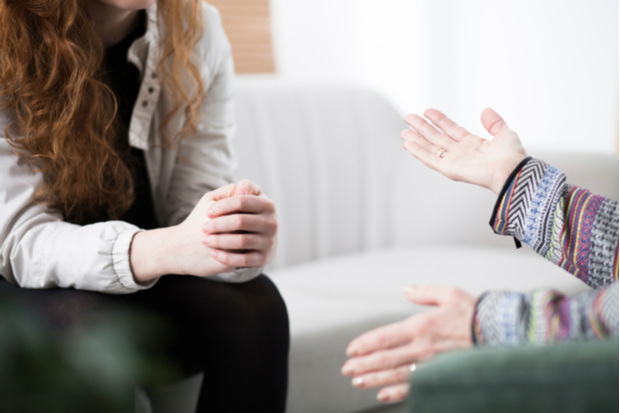 Between its launch in early 2017 and its expansion in October 2018, more than 1,500 GPs were treated by the NHS GP Health Service, three quarters of whom were able to return to work.
NHS England has said that "the current service for GPs has shown itself to be highly valued". A 2018 survey found 93% of its users were likely to recommend the service to others, while 88% said it had a positive or very positive impact on their wellbeing and 78% said it had a positive or very positive impact on their ability to continue working.
Do doctors and pharmacists face similar risk factors for stress?
It appears they do. "The problem with pharmacists [is] the [same] general risk factors that affect any health professional: they have a job with increased risks, with periods of intense stress," Ms Warner explains.
The "increased risks" for stress-related mental health issues among pharmacists can include "very high levels of presenteeism", and "sometimes a reluctance to trust" other healthcare professionals when seeking help. "Generally, when health professionals are ill and they do present, they receive poorly managed care or don't necessarily get the appropriate assistance," she adds.
Another "significant factor" is "the intensely stressful work environment" in the health service, which "is getting more and more stressful by the day".
As well as NHS-wide issues, there are "standout" factors that affect pharmacists, Ms Warner suggests. "Some individual factors pharmacists [face] that also come into play for some dentists and doctor groups would be around working in isolation, and having access to certain drugs," she says.
Could a mental health service be helpful for pharmacists?
The RPS certainly thinks so. English pharmacy board chair Ms Gidley has told C+D the society "will be working with others to try and make [a pharmacist service] a reality". The RPS already wrote to pharmacy minister Steve Brine in July 2018, to urge him to extend the GP Health Service to tackle mental health issues in pharmacy.
"Pharmacists comprise the third-largest health profession and play a vital role in supporting patient safety and reducing the risk of medication errors," the society's letter stated.
"The RPS does not believe that the mental health of such an important professional group responsible for supporting patients every day should be dependent on charitable giving," it added.
It argued that the rise in calls from pharmacy professionals to the charity Pharmacist Support' s 'Listening Friends' helpline, which increased by 39% in 2017 alone, was evidence for the need for a mental health service for the profession.
In terms of numbers, Ms Warner estimates that roughly the same proportion of pharmacists could seek help from a mental health service as dentists.
"I would say pharmacists are probably closer to dentists than to medics," she explains. "There's about a half to one per cent of the population [of dentists] accessing the service. So if you look at it from that perspective, with something like 60,000 pharmacists in the country, you could say that possibly 300 to 600 pharmacists may be needing some sort of appropriate care through the confidential accessible service who may not be receiving it at the moment."
But Ms Warner warns there is a lack of formal evidence that pharmacists who are under stress need confidential support. "There is not currently an evidence base that I'm aware of that says pharmacists are not necessarily seeking help when they need it through mainstream means.
"It may be that they're suffering the same as [other] health professionals, but there's no evidence I'm aware of that says they have the same concerns around stigma going to their GP.
"That's one of the key factors, I think, why at the moment people aren't rushing to say: 'Yes, we have to provide support for pharmacists'. There's nothing to say that when they need help, they don't get it."
The provision of confidential support has made a difference to doctors and dentists. Ms Warner says that figures from NHS Resolution, which assess concerns about the performance of doctors, dentists and pharmacists, show that since the London service started 10 years ago, the number of doctors suspended or excluded from the General Medical Council register due to ill health has fallen.
In addition, "people are coming to seek help at a much earlier stage now than they were 10 years ago", she tells C+D. "When we first started, about a third of the people who came to us had already got themselves into a mess one way or another; they were already involved in some sort of investigation or regulatory process following a complaint. And now that's far less, around 6%.
"Those factors mean obviously there is less absence that is health-related, and particularly long-term absence….and you could say there's less impact on patient care."
But she stresses: "I don't have any data to tell me whether there would be a similar story in pharmacy."
What else could make a difference to pharmacist stress?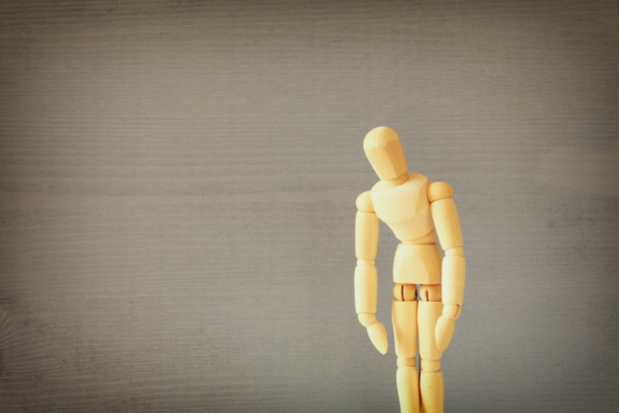 Ms Warner says a mix of awareness of the support available, self-referral and policy changes could help address pharmacist stress. She cites basic cognitive behavioural therapy (CBT) techniques, as well as mindfulness and sleep hygiene strategies, which are "useful for everybody". However, tackling the growing problem of pharmacist stress – and its root causes – will take more systemic change, she says.
"[The] more health professionals work in isolation [the] more we see stress levels building. The biggest thing that could be done is making sure that any healthcare professional has a group that they are connected to."
This is as true for pharmacists as other healthcare professionals, she says, and so building a support network "could make a huge difference".
"Just making pharmacists feel like they're part of a group; that they're not just working around the country, dashing here and there just to fill a gap. [That's where] giving them a group to be connected to becomes even more important."
What is C+D doing about pharmacy stress?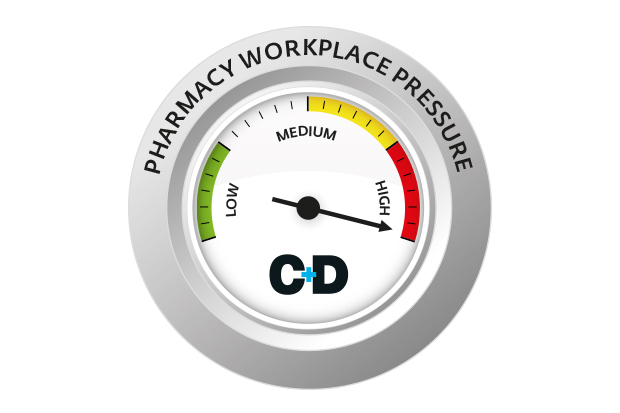 C+D created a briefing document, which was passed to England's chief pharmaceutical officer Keith Ridge by the RPS to persuade him of the damage stress is causing to community pharmacy. Download it, and read C+D's in-depth coverage of the data.
Let C+D know about your own experiences of stress by emailing [email protected]. Please state if you prefer your comments to remain anonymous.
For support and advice on mental health and wellbeing, visit the Pharmacist Support website here. For specific stress and wellbeing support, contact the charity's 'Listening Friends' scheme here.