Allergy levels are increasing, so how can pharmacists help?
Allergic conditions seem to be becoming more common in the UK. What's behind the rise, and how can pharmacists help this growing number of patients?
Almost half of UK adults (44%) have at least one allergy, according to charity Allergy UK. The numbers are rising, with hospital admissions for allergic reactions in England increasing by 12% between 2015-16 and 2017-18, from 25,167 to 28,177.
Professor Sheena Cruickshank, academic lead for public engagement at the British Society of Immunology, says developed countries are "seeing an increase in autoimmune diseases" such as allergies, which a 2010 study in the Clinical and Experimental Immunology journal supports. The big question is why.
In an autoimmune disease such as an allergy, the immune system reacts to a benign trigger it should ignore (such as pollen), resulting in inflammation. This causes symptoms ranging from swelling to mucus production, redness and soreness. In severe cases, allergic reactions can lead to anaphylactic shock, which can be fatal. Common allergies include hayfever, eczema, contact dermatitis, asthma and food allergies.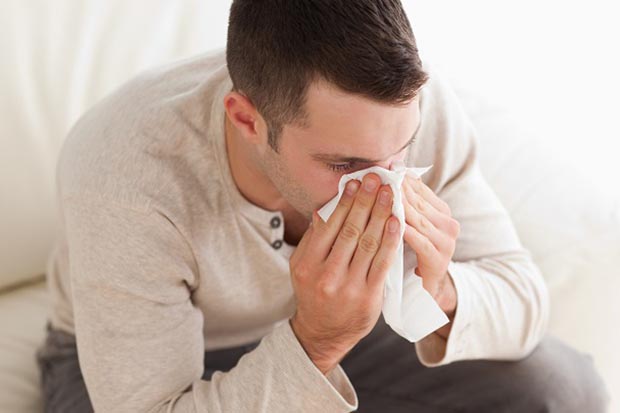 An allergy is not the same as intolerance, which patients may have, to certain foods for example, where someone may lack an enzyme required to digest a protein, such as lactose.
Is the hygiene hypothesis outdated?
Thirty years ago, the "hygiene hypothesis" was proposed as an explanation for rising levels of allergies. Scientists noticed that children from smaller families were more likely to suffer from hayfever than those from big families. They hypothesised this was because the former group had less exposure to infection-causing bacteria and viruses from older siblings, and that higher standards of personal hygiene might also have reduced rates of infection in childhood. They thought that suffering from fewer infections would weaken the immune system, therefore making people more susceptible to allergens later in life.
However, scientists now view the hygiene hypothesis as outdated.
Professor Cruickshank says research has moved onto "understanding how our immune system is working" and "understanding our interaction with the microbes that live in and on us, along with the microbes in our environment". Most of these microbes don't cause disease, but contribute to the healthy functioning of the body.
Autoimmune disease is more common in the developed world, with populations moving from less developed regions to countries such as the UK showing an increase in autoimmune disease with each subsequent generation, says Professor Cruickshank. This "points to the environment" as a reason for the increase.
Amena Warner (pictured below), head of clinical services at Allergy UK and a clinical nurse specialist in immunology, says the hygiene hypothesis is "misleading" and has not led to better understanding of the rise in allergies. "You have to be mindful of hygiene – you don't want infections being transmitted," she adds.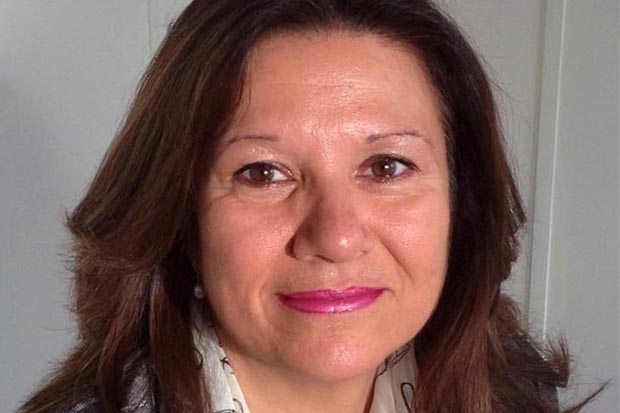 Diet seems to play an important role in the development of food allergies, determining whether or not there has been "introduction of allergenic food into the early weaning diet of infants", Ms Warner says.
Proper diagnosis
It's important that allergies to substances such as foods and medicines are properly diagnosed. "Patients need to be referred to a clinical immunologist or allergy specialist," says Professor Cruickshank. Pharmacists should advise people to seek a referral from their GP, and not rely on someone who claims to be able to diagnose allergy through other means, she says. "There is no DNA test [for allergy] and tests that look for electrical vibrations also don't work," she stresses.
If you suspect a patient has an allergic condition like hayfever or eczema, you are well placed to support them. Professor Cruickshank says the first step is to "get a case history and focus on treatments that deal with the symptoms".
People with hayfever can download an app, Britain Breathing, from the British Society of Immunology, to track symptoms. This may help them identify triggers, she says.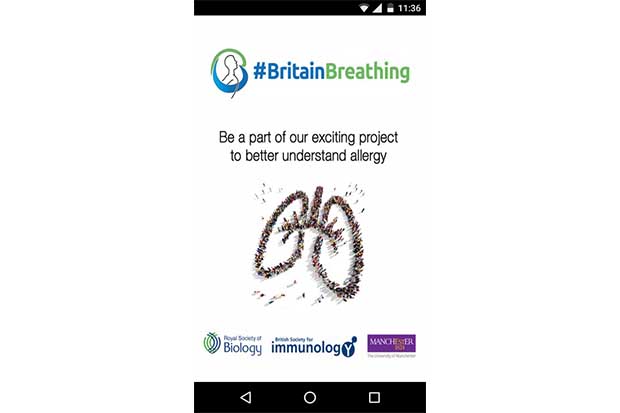 Managing allergy symptoms
Lila Thakerar MBE (pictured below), superintendent pharmacist at Shaftesbury Pharmacy in Harrow, says she is "definitely seeing more people coming to the pharmacy to ask for relief and advice about allergies".
She believes the best way to help people to prevent allergic reactions and manage symptoms is to give appropriate treatment and advice, such as trying to stay away from pollen during the hayfever season.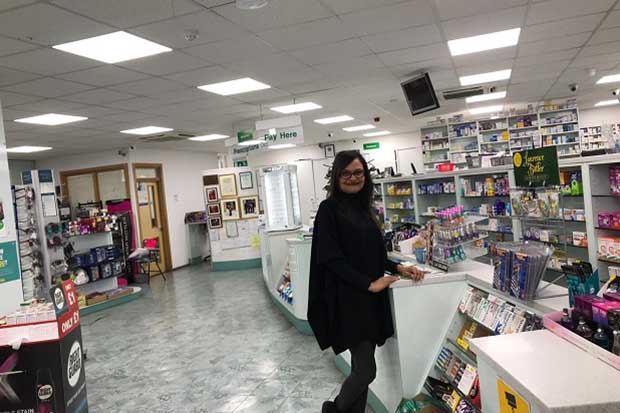 Pharmacists can also download information for patients about allergies from the Allergy UK website.
Hayfever
Community pharmacists should ensure they have a full range of treatments for adults and children in stock and display them prominently during the hayfever season, which can start in March and end in September.
Terry Maguire, superintendent pharmacist at Maguire Pharmacy in Belfast, says his pharmacy has had a section in place for hayfever since mid-March. He has also been giving staff training in preparation for the hayfever season.   
Ms Warner says appropriate treatments for hayfever include nasal allergen barrier balms or sprays (or petroleum jelly if people are looking for a low-cost option) and nasal saline douching to wash allergens out of the nostrils. She recommends long-acting antihistamines to be taken once a day, but advises steering patients away from the long-term use of decongestants, as they can result in a rebound effect when used on a regular basis.
Asthma
Mr Maguire says it's important to advise patients with asthma on how to use their inhaler properly. Pharmacists need to keep up to date with the latest treatments, but also "know their limits" regarding the support they can offer, he says.
Watch C+D's video to see how to use a HandiHaler device:
Eczema
Pharmacists can advise patients with eczema about the importance of regularly applying emollients and moisturising creams to alleviate the typical symptoms of dry, itchy and cracked skin. They should recommend emollients "preferably with no scent or fragrance", says Ms Warner. Some steroid creams and ointments are available over the counter.
Eczema and skin allergies can be linked to dry skin, she says. "When skin is damaged, [you may] get cracking of skin, which gets dry and itchy. When skin is cracked it becomes more susceptible to allergens," she explains.
The underlying reasons for the increase in allergies over recent years are still the subject of research. But there are plenty of practical ways that pharmacists and their teams can help the growing number of people with allergies, whether that's by signposting them to proper diagnosis or explaining the range of over-the-counter treatments available to help manage symptoms.
Sponsored: AAH exclusively offers Careway allergy tablets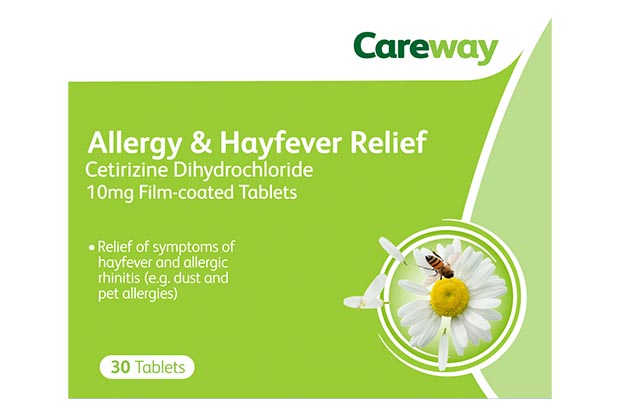 AAH Pharmaceuticals is exclusively offering Careway tablets to relieve hayfever and allergy symptoms this spring.
Careway tablets can treat the symptoms of hayfever, such as sneezing, runny and blocked nose, and itchy, red and watering eyes, the wholesaler says.
The film-coated tablets, which contain 10mg cetirizine dihydrochloride, can also help to relieve the swollen, red or itchy skin of urticaria and do not usually cause drowsiness, AAH says.
One Careway pack retails at £1.29 for 14 tablets or £2.49 for 30.
To order, call AAH on 0344 561 8899
Sponsored: EM Pharma gathers allergy products under Pollenase brand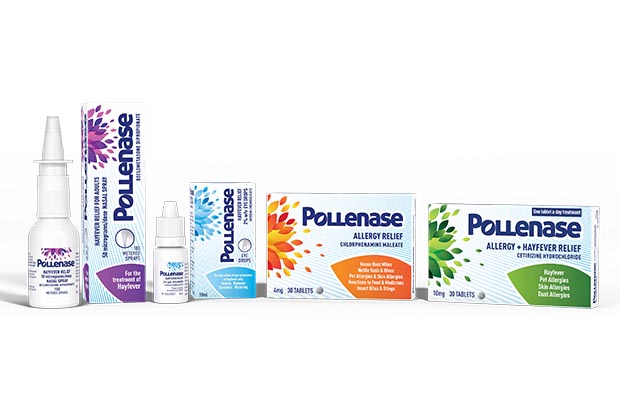 Manufacturer East Midlands Pharma (EM Pharma) has brought its portfolio of hayfever and allergy products together under the brand name Pollenase.
The range includes nasal sprays, eye drops and tablets for hayfever relief and treating allergy symptoms, EM Pharma announced in March.
The manufacturer has also introduced "enhanced commercial terms" for the range that it claims deliver "value for money" for pharmacies.
The products have a "striking new design" with different colours, EM Pharma says.
The retail prices are:
Pollenase Hayfever Relief for Adults Nasal Spray containing 50mcg/dose of beclometasone dipropionate: £6.49 for a bottle with 100 sprays or £8.99 for 200 sprays.
A 10ml bottle of Pollenase Hayfever Relief Eye Drops containing 2% sodium cromoglicate: £5.74
Pollenase Allergy & Hayfever Relief 10mg Tablets (cetirizine hydrochloride): £2.29 for a pack of 14 or £3.49 for a pack of 30
A pack of 30 Pollenase Allergy Relief 4mg Tablets (chlorphenamine maleate): £2.99 
To order, contact EM Pharma on 01664 820347
Sponsored: GSK adds new allergy nasal spray to Pirinase range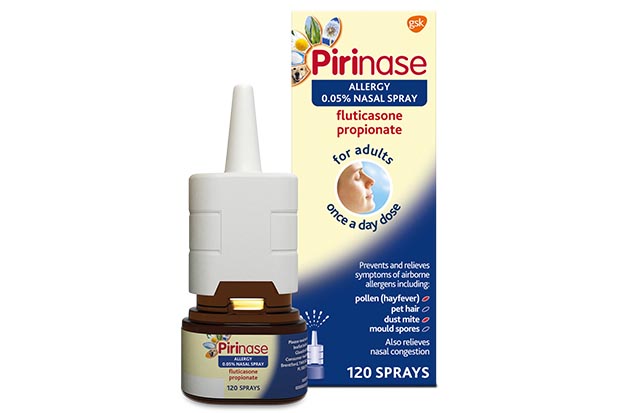 GlaxoSmithKline (GSK) has launched a new Pirinase nasal spray for treating allergies.
Available since March, each Pirinase 120 Spray will last for up to 30 days, GSK says.
The spray – which contains the active ingredient fluticasone propionate – is only available over the counter in pharmacies and "has truly been called for by consumers", GSK says.
GSK has also kicked off a £4 million advertising campaign to promote its Piri products, including Piriteze tablets and syrup.
The campaign will span adverts on TV, internet, social media and "out of home", and will respond to regions where the pollen count is high, it says.
Pirinase Allergy 0.05% Nasal Spray (120 sprays) retails at £13.99.
To order, call GSK on 0800 783 8881
Sponsored: Bayer launches allergy control nasal spray Clarinaze in pharmacies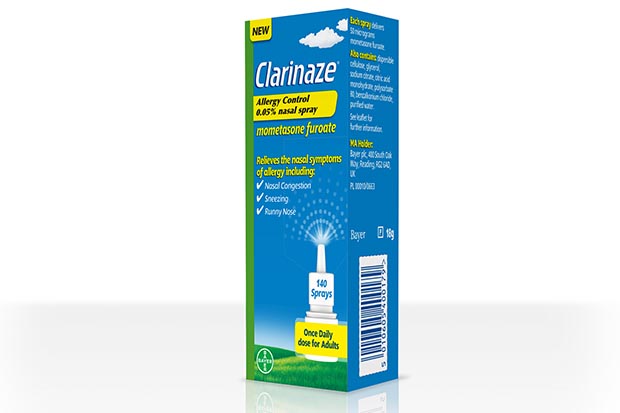 Manufacturer Bayer has launched Clarinaze nasal spray for allergy relief exclusively in pharmacies.
Launched in February, the daily-use spray follows the reclassification of Nasonex, from prescription-only medicine to a pharmacy medicine in 2017.
Clarinaze is the only product containing mometasone that is available without a prescription, Bayer claims.
The spray is designed to prevent and relieve symptoms of allergies, such as sneezing and an itchy nose, the manufacturer says.
It takes between 12 and 48 hours to work and can be used up to two days before the start of the pollen season, Bayer continues.
The launch is being supported by a £1 million marketing campaign that includes training for pharmacy staff, it says.
One 18g Clarinaze pump spray retails at £13.99.
To order, contact your wholesaler.