Should you sell CBD products in your pharmacy?
With more patients coming to pharmacies for cannabidiol (CBD) and possibly even with prescriptions for medical cannabis, what should your staff tell them?
Changes in regulation relating to medicinal cannabis, and the increasing popularity of CBD products, have led to a grey area around how pharmacists should handle them. But how do these products differ, and what is the evidence behind them?
The cannabis plant produces chemical compounds known as cannabinoids. The two most important are CBD and tetrahydrocannabinol (THC).
THC is the cannabinoid that triggers a 'high' in cannabis users. The UK classifies products containing more than 1mg of THC as class B controlled drugs, which cannot be legally sold or supplied without prescription.
CBD is a key compound in the food supplement CBD oil, sometimes described as cannabis oil or hemp oil. It does not produce the psychological effects associated with THC.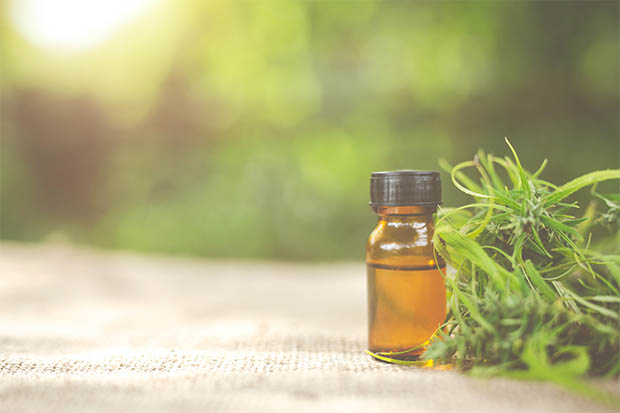 Who can prescribe cannabis products?
Cannabis products for medicinal use may contain CBD, THC or a combination of the two. In November 2018, the UK government made medical cannabis-based products legal on prescription. These include Epidiolex and Nabilone (see below). These are distinct from CBD products, which do not require a prescription.
However, cannabis products containing THC can only be prescribed by clinicians on the General Medical Council's Specialist Register; GPs cannot prescribe them.
NHS England says "very few people" in the country are likely to get a prescription for medical cannabis. But it can be prescribed for patients with "rare, severe forms of epilepsy" or those with "vomiting or nausea caused by chemotherapy".
Dispensing medical cannabis
The National Pharmacy Association (NPA) says it is "possible" that community pharmacists might receive a prescription for a cannabis product for medicinal use.
Pharmacies should order them from "specialist importers" following the pharmacy's standard operating procedures, it says. For a guide to ordering, contractors should refer to appendix four of the Medicines and Healthcare products Regulatory Association (MHRA) guidance on the topic, it says.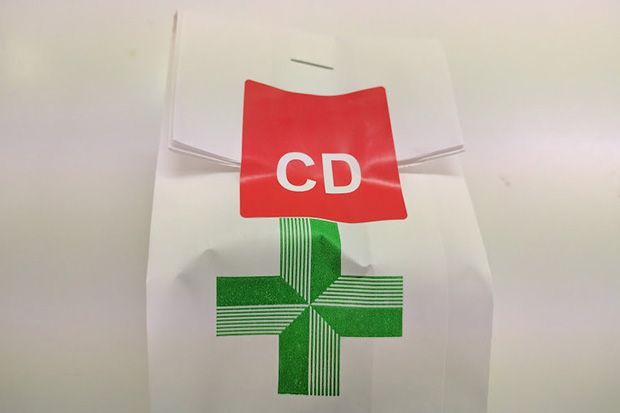 "Reimbursement will depend on whether the prescription is NHS or private," the NPA continues. Cannabis products for medicinal use are subject to safe custody requirements, so they must be kept in a controlled drugs cabinet and recorded in the register. Pharmacists should be aware of guidance by the Department for Health and Social Care and NHS England, the NPA says.
Should cannabis-containing products be licensed in future they should be supplied, stored and managed in the same way as other controlled drugs, depending on the terms of the licence.
CBD products
In contrast, CBD oil products containing less than 1mg of THC are classed as dietary supplements and so don't require a prescription. They are increasingly sold in community pharmacies as well as health food shops. The NPA stresses there is "limited evidence" of CBD products having clinical benefits.
With confusion around the legal threshold of THC content in CBD oil, the Royal Pharmaceutical Society has written to the home secretary requesting 'clear guidance' on the UK THC limit.*
Can pharmacies responsibly sell them?
Another unknown in CBD products is their quality. Dr Tom Freeman (pictured below), lead director of the addiction and mental health group at the University of Bath, is not confident that these have quality assurance.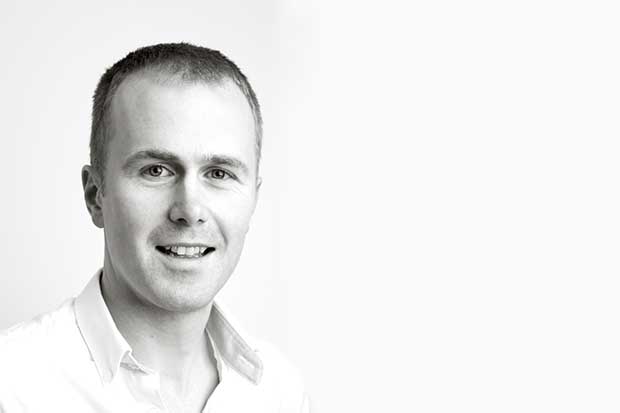 As a result of this uncertainty, he says, "the best advice is not to stock them", unless pharmacists are clear they are not to be used for medicinal purposes. "There's a danger in that they are being used and sold as if they should be medicinal products, but then the quality is not there.
"There's a lot of hype in terms of medicinal benefits, but those are associated with clinical trials, with much higher doses and very different products. As a result, people's beliefs about its benefits might not be justified."
Take care with claims
Pharmacists need to take care how they advise patients about cannabis product benefits. Mr Wardle says: "If you are marketing CBD oil, which isn't licensed for medicinal use, then you can't make medicinal claims about it."
"What is and what is not a medicinal claim is a bit of grey area. But generally, there are a list of words that you would avoid – 'treat' is an obvious example, and 'cure'."
Leyla Hannbeck, director of pharmacy at the National Pharmacy Association (NPA), reminds pharmacists that "the packaging or promotional material, including social media, cannot make any medicinal claims. Therefore, it is inappropriate for pharmacy teams to advise customers on using CBD-containing products to treat any medical condition".
"Quite a demand"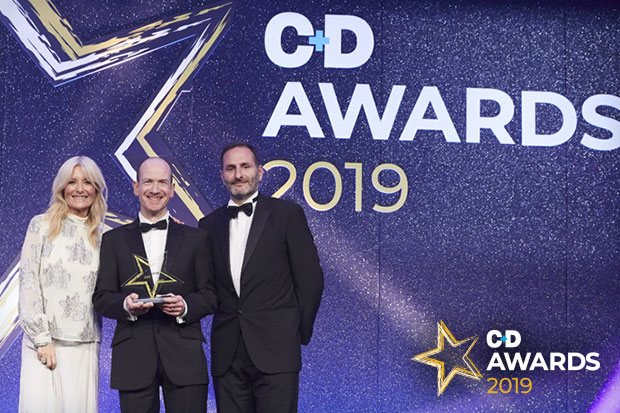 Eoghan O'Brien (pictured above), the owner of Bannside pharmacy in Northern Ireland, has been stocking CBD products for two and a half years. He says there has been "quite a demand" for them. People tend to come in and ask for CBD "because they've heard it works for someone else", he says.
Mr O'Brien – whose pharmacy won a C+D Award this month for its diabetes partnership – keeps CBD items in a glass-fronted cabinet behind the counter. He always questions patients on why they want them, what medicines they are taking, and to be sure to avoid drug interactions. He says in his experience they seem to have similar interactions to grapefruit juice, so he uses the same basic advice on how the products will work with other substances.
A conversation starter
"One of the good things about stocking CBD is that it opens the door for conversations where you can ask about lifestyle advice and nutrition," he says. Staff refer a patient requesting CBD products to himself or another pharmacist, so they can check the patient's other medications, he says.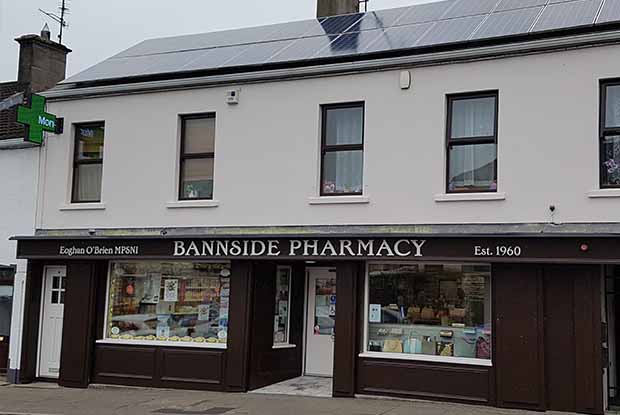 He always tells people to continue taking any prescribed medicines, and certainly not to stop without having had a conversation with their GP, he says. He also encourages them to tell their doctor that they are taking CBD. "This could be having an effect on your treatment, on how your body is doing." If he feels lifestyle changes or other products would help more than CBD, he will recommend them instead.
Customers take CBD dietary supplements for a range of reasons. "People think it's going to help with their arthritis, anxiety and sleep. One of the first things to say is they can't make any medicinal claims. It's not a licensed product, there's no guarantee it's going to help," says Mr O'Brien.
"Natural" to stock CBD
Despite this, some patients tell him they have found it helpful. "Some say it's worked wonders for pain relief and anxiety and to help them get to sleep." Others report it only having an effect for a short while, he says.
Mr O'Brien says CBD products are an extension of a dietary supplement range. "We do quite a range of supplements in the pharmacy. People come to us looking for vitamins and minerals and herbs for all sorts of conditions. It was natural for us to start stocking CBD."
His pharmacy has a lot of experience with herbal remedies, stretching back to "before they were fashionable". Factors influencing quality include growing technique, time of year harvested, and storing method. He sources products from companies with good reputations who have "been doing it for decades", he adds.
"Awareness is increasing"
Manjit Jhooty (pictured below), CEO of the Jhoots Pharmacy chain, says CBD products, including a drink, Green Monkey, are an increasingly important part of their offering. "Customer awareness is increasing. We're now selling three CBD products for every two bottles of water."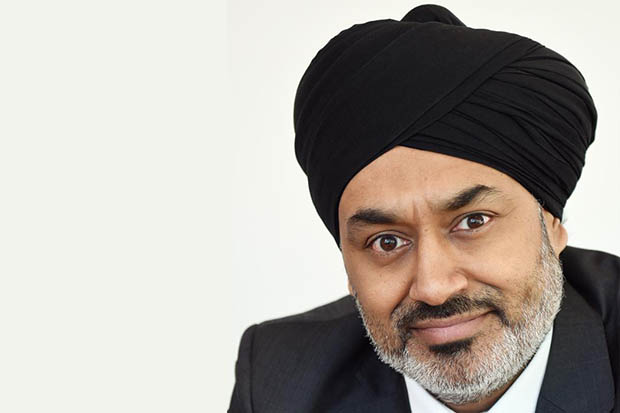 The "influx" of customers is partly down to an increasing demand for wellbeing products, he says. Some patients choose to buy CBD products from pharmacies, because they expect the quality to be more reliable than those purchased online.
Jhoots Pharmacy tests some of its CBD products to make sure they contain their stated ingredients and strengths, Mr Jhooty says. It has teamed up with its supplier to provide online training to pharmacy staff, "making it very clear we can't make any claims, [only] that the product is a wellbeing product, a food supplement".
"If you're looking for a CBD partner, you need to make sure that they are ethical and the testing is in place, so we can be the wellbeing provider that we need to be."
Although stocking CBD products may be a potential business opportunity, each contractor needs to balance selling products responsibly with providing up-to-date clinical information and following current recommendations. Either way, ensuring you and your team are informed about CBD products can help you to have meaningful conversations with patients about their health.
Answering patients' questions
Q: Is CBD oil the same as cannabis?
A: No, CBD oil is derived from one compound found in cannabis, called cannabidiol.
Q: Does CBD oil get you 'high'?
A: No, it should not contain more than a total of 1mg THC, which is the compound in cannabis that gets people 'high'. Products at this level should not cause this sensation.
Q: Can CBD oil be used to treat medical conditions such as epilepsy, arthritis or insomnia?
A: CBD oil is not licensed to treat any medical conditions.
Q: What is CBD oil used for?
A: It's a dietary supplement. Some people claim it has health benefits, such as anxiety relief, but there is limited evidence of its clinical benefits.
What cannabis-based medicinal products can patients receive?
Prescriptions of cannabis-based medicinal products are not common. According to NHS.UK, products used medicinally in the UK include:
Nabilone, a synthetic form of THC, which is licensed for treatment of adults with nausea or vomiting caused by chemotherapy, if other treatments have not worked.
Nabiximols (brand name Sativex), a cannabis-derived spray, which is licensed for treatment of adults with multiple sclerosis. However, it is not approved by the National Institute for health and Care Excellence so is not often used.
Epidiolex, which contains high strength, purified CBD oil, has been reported to help people with Lennox-Gastaut syndrome and Dravet syndrome, both rare forms of epilepsy. Epidiolex is licensed in the US, but not in the UK, although a licensing application is in process. It can be prescribed on a named-patient basis.  
*This text was amended on July 2 to reflect further input from the RPS regarding the ongoing confusion around THC limits