The award-winning pharmacy with full read-write patient record access
A pharmacy explains how having full read-write medical record access has benefitted its relationship with a neighboring GP surgery, as well as winning it a C+D Award
As my taxi pulls into a car park in a countryside village on a chilly November day, a large object assures me I'm in the right place. It's a six-foot C+D Awards roller banner (pictured below), proudly displayed in the foyer of the building I'm facing. After taking a taxi from Peterborough to Wansford, which has limited phone signal, it's a relief to know I'm in the right location.
Wansford Surgery and Wansford Pharmacy are on the same site, facing out onto rolling fields and clusters of houses. They won C+D's GP Partnership of the Year Award 2019 thanks to the impact of their alliance on medicines management.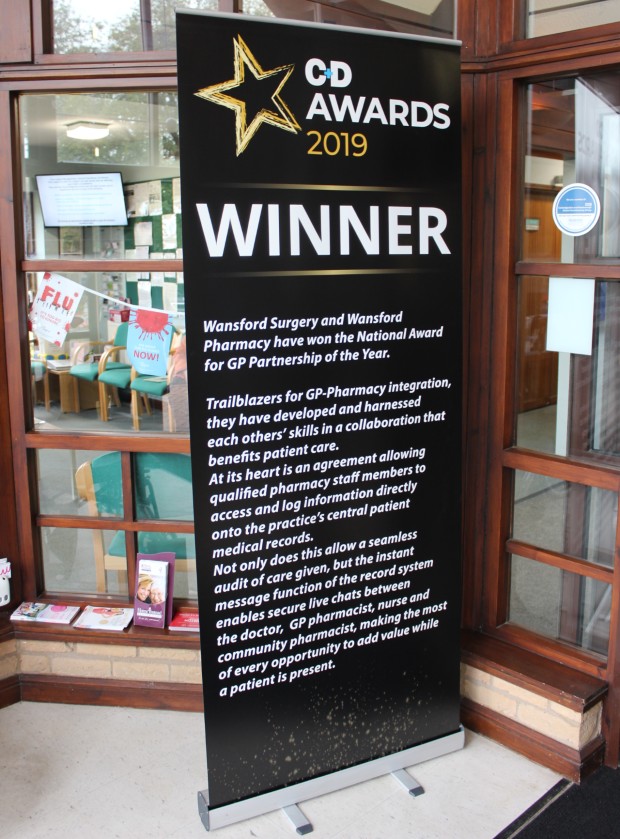 "We're truly part of the surgery," superintendent pharmacist Emily Howlett tells me. "From day one we were integrated." The pharmacy opened in 2011 when the general practice, which was already a dispensing surgery, wanted extra pharmacy services, says Ms Howlett.
She could "never go back" to a pharmacy not attached to a GP surgery, she says. She has "seen what can happen" when the two work together effectively "with no walls" of communication. "Instead of phoning the surgery and waiting a day for a response, I can just look in their records or go and speak to the prescriber." This saves time and money, she explains.
Suggesting alternatives
One way the pharmacy takes advantage of its relationship with the surgery is by suggesting appropriate cheaper medicines for patients than the ones initially prescribed.
An example of this is when she sees "ludicrously expensive" dexamethasone oral solution (drug tariff price: £42.30) on a prescription. Ms Howlett recommends replacing this where appropriate with soluble prednisolone tablets, which cost the NHS "next to nothing".
It's not just the pharmacy feeding back suggestions, either. The surgery team check what is in stock in the pharmacy, with both businesses working as one. "You get so much input into the whole prescribing process, it's amazing."
Records access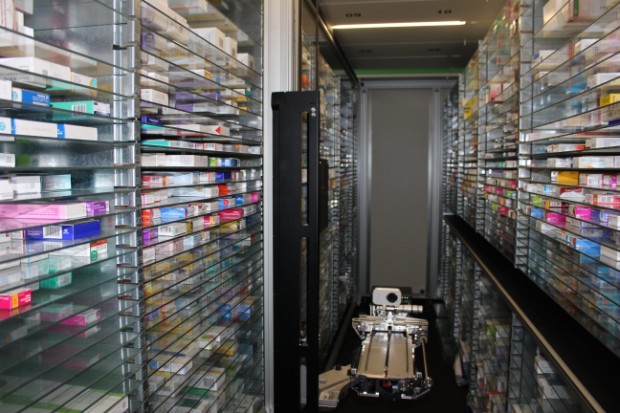 Utilising technology to improve patient outcomes is another way the surgery and pharmacy work together. While the pharmacy also has a dispensing robot (pictured above), it makes the most of its GP partnership via its patient record access.
By logging onto the SystmOne IT system, Ms Howlett has full read-write access to a patient's medical notes, with the ability to view information such as hospital letters and test results.
When part of the surgery was converted to the pharmacy nine years ago, the refitted area retained the doctors' computer. To gain access Ms Howlett signed a service-level agreement to ensure patient confidentiality. The set-up is specific to her pharmacy, but there a few other surgery-owned pharmacies with similar access, she says.
The terminal where the pharmacy team can request items from the robot: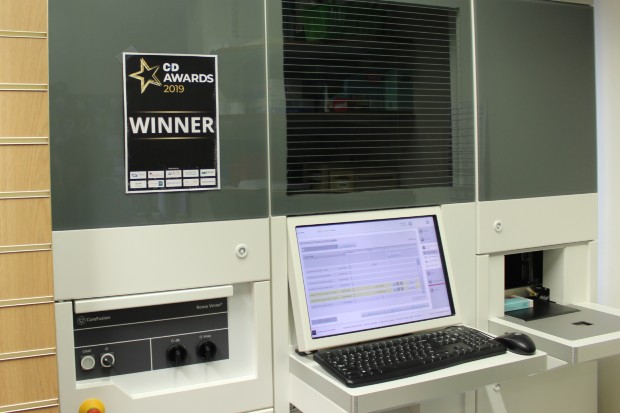 Pharmacy staff can see when the patient had their last blood test, making it easier to find those who need one, such as patients on methotrexate, Ms Howlett says. "We catch loads of people like that." It's easier than asking the patients if they've had a test, she adds.
The pharmacy and surgery can message each other instantly via SystmOne, making it easier to manage medicine issues. "Instead of having to make the patient wait for hours, we can just send the doctor a message that pops up on their screen," Ms Howlett says. This is more efficient than using the surgery's receptionist as a middle man.
This level of clinical involvement has helped Ms Howlett to develop her own skills. Knowing the reason for patients having a "strange dose" of a medicine, such as impaired kidney function, is "really interesting", she says. "I've learned so much."
Ultimately, the secret to the success of the partnership is "information and communication", Ms Howlett says.
The level of integration is put to good practice beyond the walls of the pharmacy. It serves a "complicated" care home with many young patients who have "life-altering" injuries, and Ms Howlett says she "wouldn't want to deal with them" without the information available thanks to the partnership.
Access to more patient data makes the process of changing doses "better for everybody" and "less frustrating", Ms Howlett says.
"It works in both directions." Sharing a building helps practice and pharmacy teams to learn from one another – junior doctors working at the surgery "do a few hours" of experience in the pharmacy to help them understand its processes, Ms Howlett says. They "really appreciate the feedback".
Weight loss clinic
Also working at the surgery is locum pharmacist Gareth Evans. He runs a weight management clinic across the pharmacy and surgery, helping patients with hypertension and type 2 diabetes.
The "coordinated approach" used by the pharmacy and surgery means that there is "less of a barrier" for patients, Mr Evans (pictured below) explains. This "works really well", with the clinic seeing some "really good" weight loss results, he says.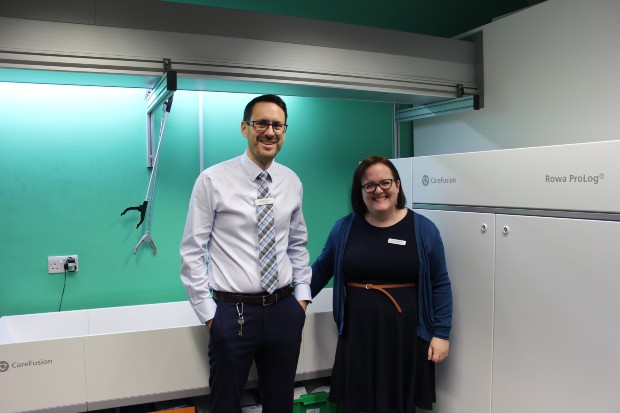 The GPs in the surgery have even helped Mr Evans conduct an observational study on weight management. When published, the data could help to inform GPs about supporting patients with diabetes, he says.
With its full-write records access, instant messaging and hosting of junior doctors, the pharmacy has clearly thought about every aspect of the partnership – creating a C+D award-winning union.
Could you win C+D's GP Partnership of the Year Award in 2020? Click on the link below to enter and for more details