The award-winning Boots pharmacist who writes mental health books
One Boots pharmacist supports the mental health of patients by leading school workshops and writing books, winning a C+D award for his accomplishments
Boots pharmacist Shabbir Mellick had a difficult year in 2019, dealing with the death of a friend as well injuries from a car accident. But by working through the impact these had on his mental health he improved his resilience, something he now teaches to others, winning C+D's Community Pharmacist of the Year Award 2019.
"Even though I was in mental health I wasn't able to take heed of my own messages [at one point]," he says. "But for me everything happens for a reason – that was the basis of the new book."
Mr Mellick – who works in a Boots branch in Croydon, London (pictured below) – is a pharmacist with many hats. On his journey supporting mental health over the last few years he has become an author, speaker and cognitive behavioural therapy coach. He is also exploring creating comic books, a theatre production and even his own clothing line.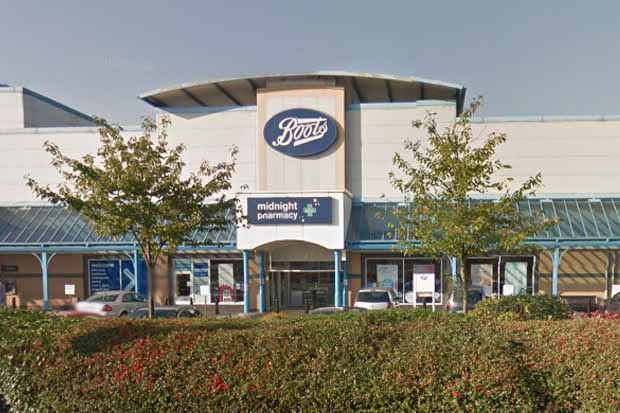 Credit: © 2020 Google, image capture: September 2017
Above and beyond
One episode with a patient highlights how Mr Mellick can combine his variety of skills. "An anticoagulation patient from my clinic was withdrawn and not his usual self. I asked him: 'How are you feeling today?' He was a little hesitant to respond.
"I ushered him into the consultation room. I asked if he was disinterested in things and if he had been suffering from low moods without any known reason. He replied 'yes' to both."
Mr Mellick offered the patient ongoing support at the pharmacy, with techniques derived from mindfulness and cognitive behavioural therapy. These included breathing techniques, repeating positive mantras and giving the patient a self-help book he had written.
"I explained to him that feeling low is natural and one should express it. Life is full of ups and downs, but the best state to be in is in control of those emotions, when facing challenging events. Aside from increasing wellbeing, the positive psychology helped reduce his levels of stress and gave him a deeper appreciation of life."
Mr Mellick also directed the patient to his GP, which led to the man attending talking therapy sessions via the local mental health team. His conscientious care did not go unnoticed – he was runner-up for another C+D prize last year, the Above and Beyond Award.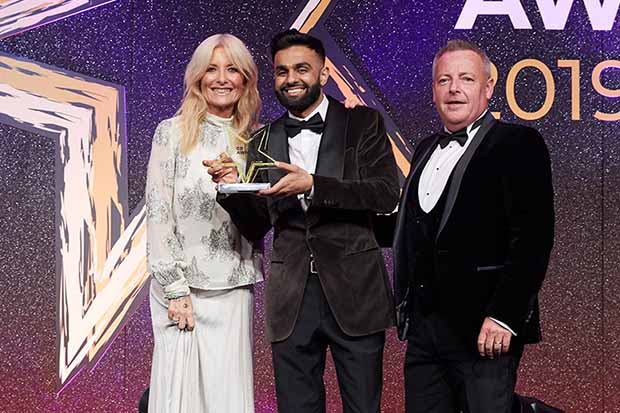 Self-help books
Through giving patients mental health support, Mr Mellick has developed his understanding of self-help techniques. He has shared his knowledge by writing four self-help books, three of which are available in Waterstones.
He explains that school teachers and counsellors use the books as a progression tool for mental health sessions on managing stress, anxiety and depression. The books focus on positive psychology, gratitude and mindfulness, with the aim of cultivating wellbeing and two of them are accompanied by lesson plans for teachers.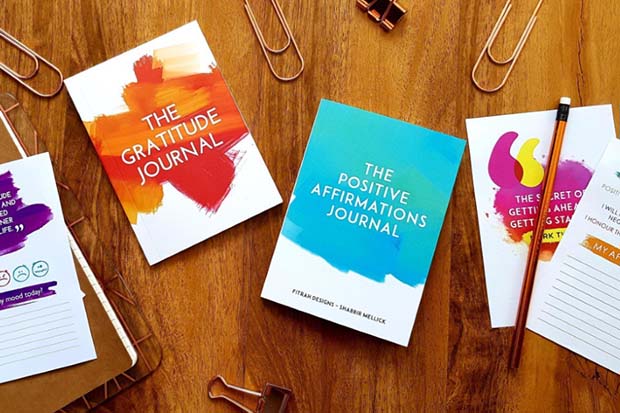 His Gratitude Journal – published in 2017 – is a diary for recording things the reader is grateful for. Mr Mellick strives to make his books accessible by keeping them small, in A6 size, as he has found many self-help books are "so thick people won't read them".
He says winning the C+D award has boosted his credibility when pitching to publishers, as receiving recognition in the pharmacy world gave his work more merit. "It added a whole different level to the books."
School workshops
On days off from the Boots branch, Mr Mellick conducts workshops about mental health in local schools, using his books. He is trying to fill a gap in education that he encountered growing up, he says.
"My main target audience is [school] students because they are going through adolescent years where they're just finding out about themselves and going through body image [issues]," he says. "They're going through so much."
The schools have been so impressed by his work that one of them asked him to be a counsellor, so he enrolled on a counselling course. The qualification will build on the training he already has in cognitive behavioural therapy.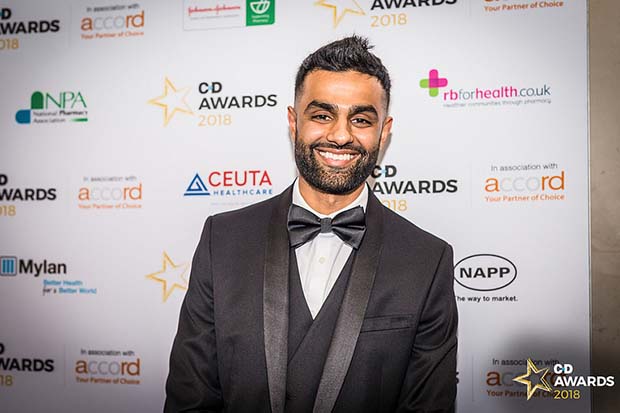 Approaching CCGs
Mr Mellick would like to expand his mental health support for patients with the help of clinical commissioning groups (CCGs). He has plans to set up a six-week programme of cognitive behavioural therapy workshops to help patients newly diagnosed with anxiety or depression and he is working with charities Mind and Penny Appeal to raise funding for the project.
Combining his accomplishments in disciplines ranging from writing to clinical, Mr Mellick demonstrates how pharmacy can take a leading role in supporting the mental health of patients.
Could you win C+D's Community Pharmacist of the Year Award in 2020? Click on the link below to enter and for more details: