The locum who saved a patient in cardiac arrest with CPR
The rapid responses of one locum pharmacist have saved two patients from life-threatening situations, bagging him a C+D Award
Locum pharmacist Zia Haq bustles around Pharmacy 365, a busy Knights Pharmacy branch in Stockton-on-Tees, County Durham. He switches deftly from one task to another. One moment he is cordially serving at the counter, the next he is providing a private service to a patient.
He takes a break from his daily tasks to meet C+D. Away from the pharmacy floor, in the same consultation room where he once treated a patient for an anaphylactic reaction, he says that he was "humbled, surprised and shocked" when he won the C+D Locum of the Year Award 2019.
Mr Haq is the first locum to receive the prize, which launched last year. He says he wasn't expecting to be shortlisted. But the long list of patient group directions (PGDs) in his portfolio, along with helping two patients in life-threatening situations, really impressed the judges.
"You never think as a pharmacist that you would win," he says. "Pharmacists work very hard so it's great to be appreciated by a C+D award. It's probably the top prize to have."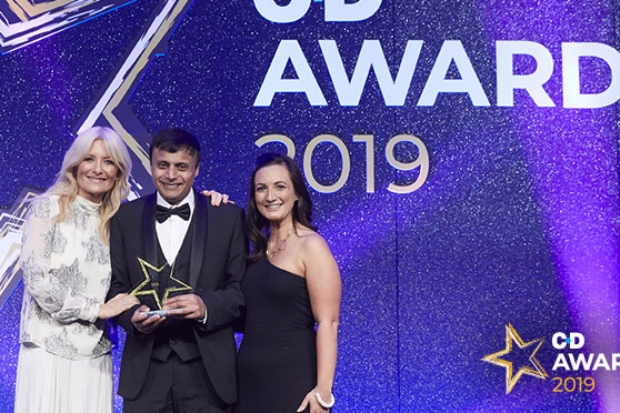 Saving lives
Mr Haq has been working as a locum pharmacist for 16 years, a decade of which he mostly spent working for Knights Pharmacy. In 2018, he assisted a patient who came into Pharmacy 365 because she was having an anaphylactic reaction.
The old lady handed him her EpiPen, asking for help as she said she hadn't been shown how to use it, Mr Haq explains. "She was turning an awful colour red", says Mr Haq. He held his nerve to inject the patient and called an ambulance.
Although he admits the situation was not easy, he was "honoured" that the woman had sought help in the pharmacy. "That shows how much trust people have in pharmacists," he says.
But Mr Haq wasn't new to saving lives in pharmacy. In 2015, when he was working in a different pharmacy chain, he performed a cardiopulmonary resuscitation on a patient who collapsed in the building.
"It's worrying when you see people with blue lips, collapsing...We called an ambulance and the person survived," he says.
Although he feels rewarded for saving two lives, he acknowledges the difficulty of these situations for pharmacists, who don't regularly deal with them. "But we can adapt. We can treat [patients] in these emergencies," he says.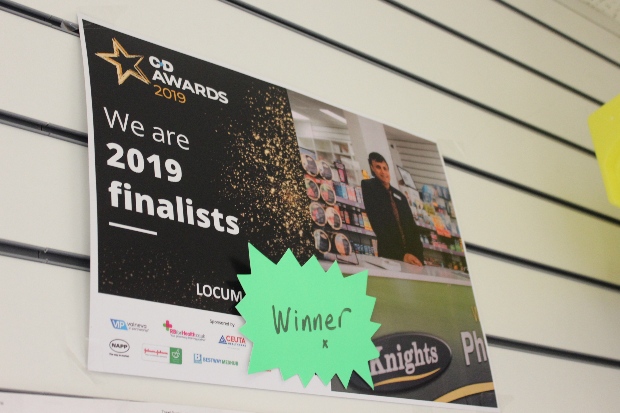 Known and trusted
Mr Haq has good working relationships with other healthcare professionals in his area, such as GPs. Pharmacists and GPs work in synergy to deliver the national flu vaccination service.
"The service is all about making sure that everybody is vaccinated, not so much where you get your vaccination from," says Mr Haq.
Some patients specifically ask for their flu jab to be administered by Mr Haq. As of the end of January, he had delivered a total of 557 flu jabs so far this season – his best score yet.
"If they heard [your injections] don't hurt, word gets around. Vaccination is a skill and you can be a very good injector. People admire it because a lot are frightened of vaccinations," he says.
Flu vaccination is far from being the only service offered by Mr Haq, who can deliver 23 Pharmadoctor PGDs, on top of some travel vaccines in collaboration with London-based company CityDoc Travel Clinic.
Mr Haq estimates he earns Knights Pharmacy around £100,000 in revenue annually through delivering services.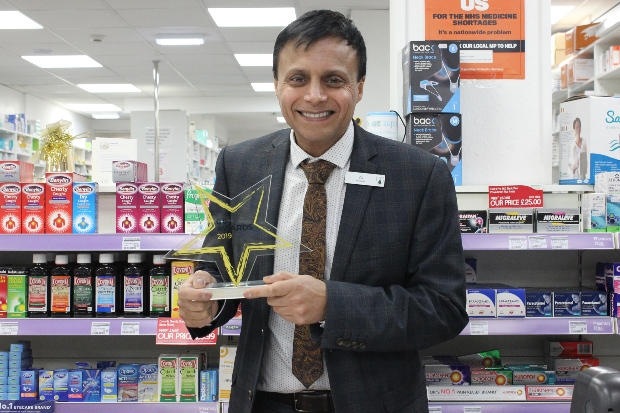 Three "Cs"
While there's great appetite for the services offered at Pharmacy 365 – such as sore throat testing and antimalaria medication provision – Mr Haq says the success of each service depends on the skills of the pharmacist delivering it.
"Pharmacists have got to be good communicators, compassionate about the work and competent. That's what I call the 'three Cs'," he says.
But at present, pharmacists' abilities "are vastly underused" Mr Haq adds. "I think we can do a lot more than what we do at the moment" and newly qualified pharmacists should be able to use their skills, Mr Haq says.
"It's nice to be able to do the services, instead of sending everybody to the doctors for a skin infection," he adds.
More could be done in community pharmacy to alleviate the pressure on other stretched NHS services, Mr Haq says. Looking at the high number of sexual health services delivered privately at Pharmacy 365 – which include tests for HIV, hepatitis B and C, and syphilis – he believes more should be nationally commissioned for delivery through community pharmacy.
This would improve patient access to these, which can be "very difficult" to book at sexual health clinics, Mr Haq says. Nevertheless, delivering a growing number of pharmacy services can be "stressful", as each takes approximately 15 minutes to complete, he adds.
Mr Haq is not afraid to acknowledge the challenges that come with being a pharmacist, but his actions prove his ability to rise to future obstacles.
Could you win C+D's Community Pharmacist of the Year Award in 2020? Click on the link below to enter and for more details: