What's behind HRT shortages?
C+D asks manufacturers why hormone replacement therapy (HRT) medicine shortages have become such a problem
HRT shortages have been a headache for pharmacy teams for the last few years. Not only are patients affected when their medicines are unavailable, but searching for items every day takes up vast amounts of pharmacy professionals' time. HRT is the category of medicines that is most-often in shortage in pharmacies, according to a C+D survey last September – which showed that 84% of pharmacy staff had struggled to source them over the previous six months.
Since then, the noise around HRT shortages has only grown louder. On February 6, the government was urged to look into the "unacceptable" ongoing shortages of HRT and contraceptive medicines, which were causing "utter chaos" for pharmacists, the Royal College of Obstetricians and Gynecologists (RCOG) and British Menopause Society (BMS) said in a letter.
But what are reasons for HRT product shortages?
The causes vary by product. As with general medicine shortages, there is no official public list showing the items out of stock or the reasons why. As a result, there is no single accepted cause behind why the shortages are so bad. But we do know why some brands have been having problems.
C+D asked key HRT manufacturers why they have experienced shortages.
Theramex
Out of stock in February 2020: Evorel Mono 25 patches, Evorel Mono 75 patches, Evorel Mono 100 patches, Evorel Sequi patches, FemSeven Mono patches, and FemSeven Conti patches.
The Evorel range of oestrogen-only HRT patches suffered shortages at the end of last year. Manufacturer Janssen said this was because of "an unusual increase in demand", and a "lack of availability of alternative HRT products not produced by Janssen".
Around the same time, the Evorel range was acquired from Janssen by Theramex, meaning the supply chain had to be restarted. Theramex says that at this point "a number of products were unavailable," for which it "suffered the consequences".
Since the acquisition Theramex has taken steps to get Evorel products back on pharmacy shelves "months ahead" of schedule, it says.
According to Theramex, actions taken includes: restarting manufacturing; increased output to 20% more than expected demand; making packaging faster; and working with the Medicines and Healthcare products Regulatory Agency (MHRA) to fast-track products.
"We've done absolutely everything in our power and invested a lot of money into this product to bring it back," says Theramex international PR consultant Priya Lakhani-Quiling.
However, Theramex can't confirm that the product will remain in stock "given the current climate". The manufacturer urges pharmacists not to stockpile products and says it has told wholesalers to limit the amount they can purchase.
The FemSeven Conti and FemSeven Sequi estradiol patches have been out of stock since the end of 2018 due to a "quality issue with regards to the adhesive that keeps patches attached to the skin", Theramex said last year. The manufacturer had acquired the FemSeven range in a divestment from Teva Pharmaceuticals in February 2018.
In 2019, Theramex estimated that supply of FemSeven will resume after October 2020.
Mylan
Out of stock in February 2020: Elleste Solo 1mg and 2mg tablets; Elleste Duet 1mg and 2mg tablets; and Elleste Duet Conti 2mg.
Mylan attributes shortages in its Elleste range of HRT tablets to an "interruption in production" with its third-party manufacturing partner last year.
It is "now transferring the production of Elleste to a Mylan-owned and operated facility" and anticipates production to resume in the second half of 2020, it says.
Orion
Out of stock in February 2020: Indivina 1mg/2.5mg, 1mg/5mg and 2mg/5mg tablets.
Orion is experiencing stock shortages of its Indivina range, which contains estradiol and medroxyprogesterone acetate, due to its contract manufacturer having issues implementing Falsified Medicines Directive (FMD) packaging requirements, it says.
It expects to deliver Indivina products to pharmacies at the end of March.
Novartis
Out of stock in February 2020: No items out of stock.
In light of "global supply shortages", Novartis is "supplying as much Estradot stock as possible into our UK wholesalers," it says.
Novartis adds that it "is not able to fill the increased demand created by shortages of products from other manufacturers".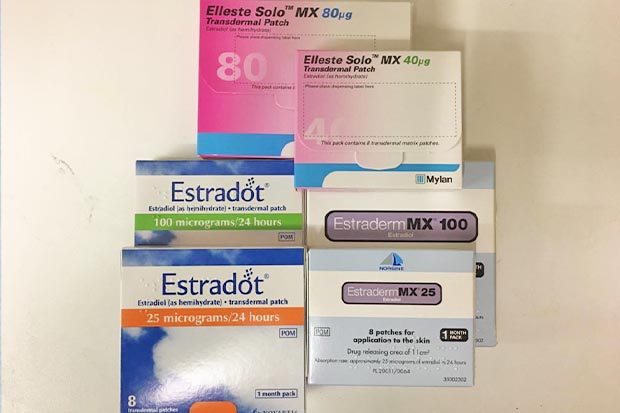 Pfizer
Out of stock in February 2020: Provera 10mg tablets in packs of 100.
Pfizer says the reasons for shortages of HRT products in the UK are "wide-ranging and multifaceted". It is "working to minimise the impact" of shortages, it added.
Besins
Out of stock in February 2020: No items out of stock.
Besins claims it has "sufficient stocks" of its HRT range and has "not experienced any shortages".
"Is there more to it?"
Although each shortage has its own unique circumstances, one reason why so many brands have items out of stock simultaneously may be rooted in China.
British Generics Manufacturers Association director general Warwick Smith (pictured below) says that changes to the environmental legislation in China has forced factories to move from urban to rural locations.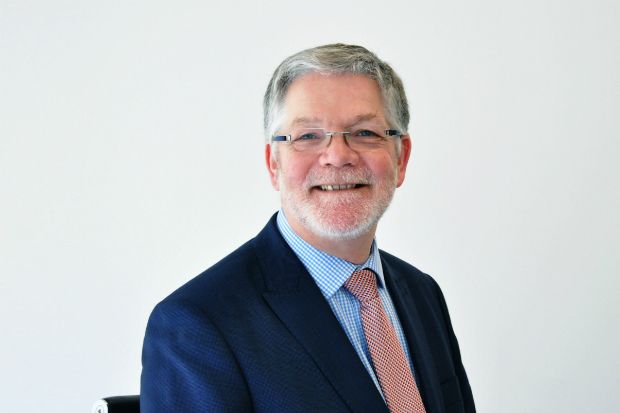 "Two Chinese suppliers of oestrogens are out of business," Mr Smith says. But he stresses that this is not necessarily a "direct factor" behind HRT shortages.
BMS chair Haitham Hamoda says he is skeptical that problems with manufacturing in China are at the heart of the shortfall in HRT supply. "If that was an issue you'd see a pan-European problem, not just in the UK," he says.
Another potential reason for HRT medicine shortages is the UK's free market system, which encourages pharmacies to find the lowest price. The National Pharmacy Association suggests the system saves the NHS money, but could lead to international manufacturers prioritising foreign markets that pay more for their products.
But Mr Hamoda is "not convinced" that the UK drug tariff is to blame, "especially when you think that the VAT prices in the UK are still more expensive than in many parts of Europe".
He suggests one factor may be an increase in demand for HRT products due to a change in the National Institute of Health and Care Excellence (NICE) guidelines a few years ago that highlighted their benefits.
DH investigation?
All the known reasons for medicine shortages could be "plausible", Mr Hamoda says. "It's probably all these small bits put together. But what we would like to see is this all being formally looked at."
An investigation by the Department of Health and Social Care (DH), RCOG and BMS into the causes of HRT shortages may be the only way to prevent the same problem from arising again in a few years, Mr Hamoda says.
He appreciates that manufacturers may withhold information about the causes of shortages due to "commercial sensitivities", but stresses that there should be a limit to this secrecy once shortages are affecting patients.
Mr Hamoda keeps wondering: "Is there more to it? That's the bigger question we keep asking – is it as simple as that or is there more of an issue?"
BGMA: More generics needed
Most HRT products are branded, so when one manufacturer has problems then its medicine supply halts. The BGMA's Mr Smith says: "The immediate interchangeability that gives the security of supply doesn't exist in the case of HRT."
One way of strengthening the supply chain would be to introduce other manufacturers. Mr Smith says that generics manufacturers are "trying to enter" the HRT market.
Like the BMS, the BGMA stresses the importance of looking into the cause of HRT shortages. There is a case for a joint review by the industry and the government to address issues "rather than just try to manage the impact", Mr Smith says.
We should "look to identify changes that can be made that improve the situation further, without undermining the positive aspects of the UK's system", he adds.
Changes could mean generic manufacturers entering the market, increasing output or addressing FMD packaging issues. But further investigation into the causes of current shortages is required to discover which changes could prevent widespread HRT shortages from recurring.