COVID-19: Should pharmacies sell protective face masks to patients?
Public Health England (PHE) does not recommend the public wear protective face masks, but pharmacy teams can share their effective use with those who ignore that advice
Pharmacies across the UK have reported selling out of protective face masks as people buy them in the belief that they help to stop the spread of COVID-19.
There is mixed messaging from health bodies on mask wearing. PHE advises against patients outside clinical settings wearing masks to prevent the spread of infection, due to the lack of evidence of their efficacy. However, the World Health Organisation (WHO) says patients should wear them if they are coughing or sneezing.
Some companies have not helped matters. At the beginning of March, the Advertising Standards Agency banned two face mask adverts that had been "likely to cause fear" due to "misleading" claims about being able to prevent the spread of COVID-19.
So, can the masks the public can get hold of limit the spread of viruses? And if not, should community pharmacies be selling them at all? C+D spoke to experts and inspected the evidence to find out.
Masks in pharmacies
Protective masks available for the public to buy include tie-on paper-based medical masks and respirators with a US N95 certificate or EU FFP2 certificate. Masks aim to stop the spread of body fluids, while respirators filter the air.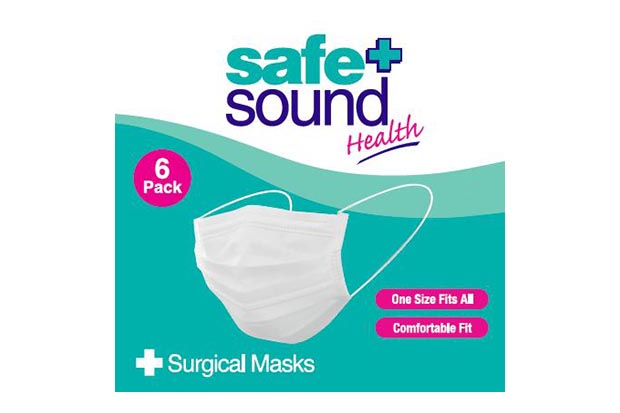 The masks available to buy from pharmacies vary. Boots says it used to stock Safe & Sound Surgical Face Masks, with a six-pack retailing at £4.99; and 3M Splash Resistant Face Masks, where a box of 50 masks retailing at £9.99. Both brands are disposable paper-based medical masks without N95 or FFP2 certification. But by the end of February, Boots said they were out of stock and unlikely to have any more soon.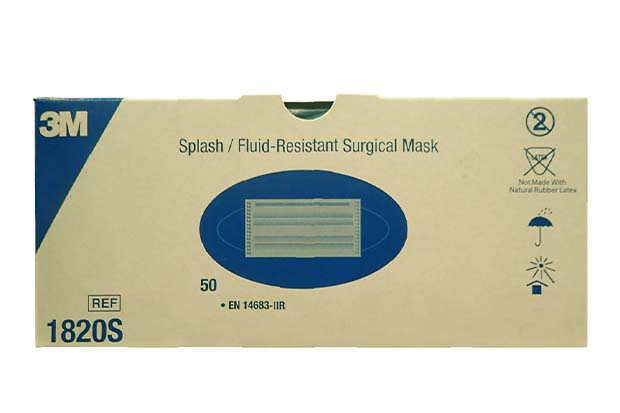 Before the COVID-19 pandemic, many pharmacies did not stock masks at all. Two weeks ago, Well Pharmacy said they do not stock them routinely as they only source them in line with patient demand and at the time of speaking to C+D were "unable to source sufficient stock". Lloydspharmacy said they don't sell them, but they do have face masks for pharmacy teams that they will distribute at "the appropriate time".
Do the masks work?
John Ball, professor of molecular virology at the University of Nottingham, says it's unlikely that patients will use masks correctly, even if they are able to get hold of one.
"When it comes to people out and about, it's unlikely they will be used correctly because they are trying to wear them for excessive periods of time and they are probably not changing them frequently enough," he explains.
However, "staff dealing with potential respiratory infections have to use face masks that are N95 or FFP2. If they are that standard or above, they offer protection provided that they are used correctly", says Professor Ball (pictured below).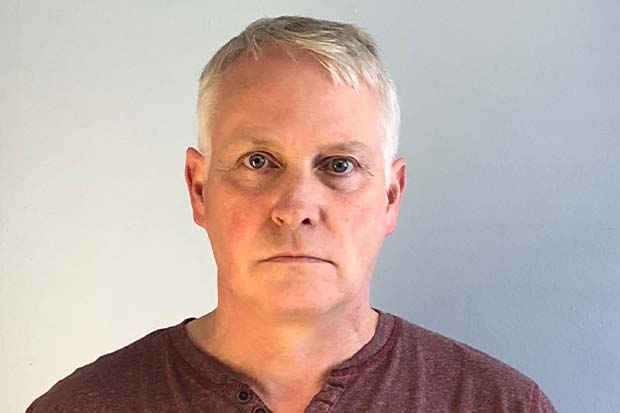 There are "very few really good studies" about the efficacy of masks (see below), stresses Professor Ball, although some have looked at the evidence from mask use in hospitals. "They show masks are very effective if they are the [N95] sort of standard for healthcare workers.
"But that's because they know how to wear them, they wear them for short periods of time, they change them frequently between patients and they avoid touching their eyes, nose or mouth when putting them on or taking them off.
"When you get to the public, unfortunately they don't do that. It's almost a fashion accessory."
"Face masks won't stop virus"
Dr John Watkins (pictured below), consultant epidemiologist at Public Health Wales, is more forthright in his opinions on whether masks halt the spread of viruses than Professor Ball. "The face masks you buy over-the-counter that are used by surgeons in operating theatres – they basically don't work [in stopping the spread of viruses].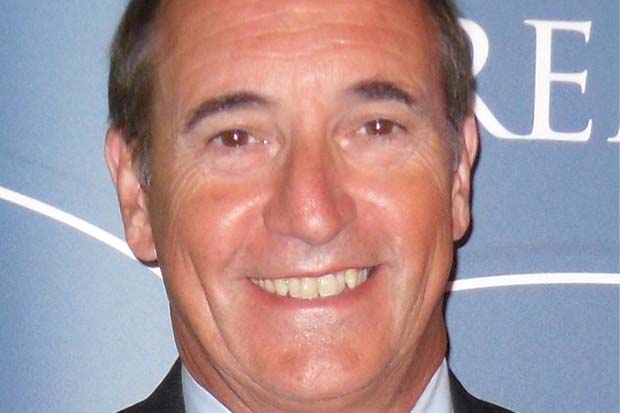 "Because of their paper-based material, the holes in the webbing are so much greater than the size of the virus particles that the droplets breathed in and out pass through the mask as if it's not there."
"It's like trying to catch minnows with a large trawler net," he adds. "It may look as if you're protecting yourself, but actually [the mask] is totally useless. You are breathing out water vapour all the time, which is what viral particles will sit on and move around on.
"Some of that vapour will condense on the mask, the mask will become wet and porous, so you've got viral droplets soaking the mask – which then leads to contamination of your hands."
Both Dr Watkins and Professor Ball point out that, when used by healthcare professionals, these types of masks are single use and should be disposed of immediately. They are not intended to be used for hours at a time.
Professor Ball pointed to World Health Organisation advice on mask use, which says masks should be used if you are taking care of someone suspected to have a COVID-19 infection or if you are coughing or sneezing.
However, Dr Watkins is sceptical of that advice. "When you sneeze or cough, you are going to fire out an aerosol of water vapour particles that will float around in the air for the next couple of minutes or hours and they will carry virus on them. They will go straight through the holes in the mask," he says.
What's the evidence?
The BMJ (2015) summarised existing research in a paper called Facemasks for the prevention of infection in healthcare and community settings by two members of the University of New South Wales, Sydney. It covered nine trials from around the world that looked at the use of medical masks in household and community settings to prevent the spread of flu or flu-like illness to well people.
Most trials indicated that masks are ineffective if not combined with increased hand hygiene. None of the studies showed an improvement in protection in wearing medical masks without increased hand hygiene, but five of them showed that masks combined with increased hand hygiene limited the spread of viruses. One trial found no difference in protection from masks and hand hygiene, while two that did not cover handwashing found masks did not help.
The same paper also covered five studies carried out in hospitals, which compared medical masks to N95 respirators in preventing the spread of flu, respiratory infection and bacteria. Three out of five studies found N95 respirators worked better, while two found no difference.
Should pharmacy teams use masks?
Keith Ridge, NHS England's chief pharmaceutical officer, said in a letter on March 9 that protective equipment – including "fluid repellent masks", gloves and aprons – should be ordered from wholesalers.
"These should be only for use by the pharmacy staff and isolated patients in line with the standard operating procedure and must not be sold to the public," Mr Ridge said.
NHS England's COVID-19 standard operating procedures for pharmacies advise asking any patient suspected of having the virus who presents at the pharmacy to wait in a separate room, if they cannot be turned away, while staff seek advice from NHS 111. Any staff who cannot avoid being in the same room with them should use the protective equipment and the room should be disinfected after use.
April 15 update: Guidance released jointly by UK health bodies says pharmacy teams should wear fluid-resistant surgical masks if social distancing cannot be maintained.
PHE and WHO conflict
PHE says only people in clinical settings should use face masks to prevent the spread of COVID-19. "We do not recommend the use of facemasks as an effective means of preventing the spread of infection," it says. "Facemasks play an important role in clinical settings, such as hospitals, but there's very little evidence of benefit from their use outside of these settings."
However, advice from the WHO for people without symptoms is:
if you are healthy, you only need to wear a mask if you are taking care of a person with suspected COVID-19 infection
wear a mask if you are coughing or sneezing
masks are effective only when used in combination with frequent hand-cleaning with alcohol-based hand rub or soap and water
if you wear a mask, you must know how to use it and dispose of it properly.
WHO also gives advice on how masks should be put on, removed and discarded, including videos and downloadable posters.
Dr Watkins' advice to pharmacists who are out of stock of masks is simple: "Stay out of stock." Although some studies show using face masks and handwashing can protect people from infection in the home, these have not convinced all the health authorities.
PHE recommends members of the public do not use face masks to protect themselves from viruses. However, if pharmacies feel they should sell them despite this statement, it is essential that they tell patients about correct usage to prevent the possibility of them unwittingly stoking the spread of COVID-19.