What pharmacists should tell patients about skincare during COVID-19
From the right amount of sunlight to lathering on the moisturiser, there are many lockdown-related skincare tips that pharmacists can give to patients
Skin problems can exacerbate the mental ill health of patients. As people are spending more time indoors away from friends and family, their mental health has increasingly become an area of concern.
A survey by the All Party Parliamentary Group on Skin, published in September with 544 respondents, found that 98% said their skin problems affected their emotional wellbeing, while 93% said they damaged their self-esteem and 73% said they had an impact on their intimate relationships. Some 5% of respondents said they had suicidal thoughts linked to their skin condition.
The pandemic has forced patients into altered environments and behaviours that are having an affect on their skin and threatening their psychological wellbeing. As one of the few areas of primary care left open to patients during lockdown, pharmacy professionals can help shore up the mental health of their community by advising them on the right skincare for them.
Handwashing affects dermatitis
One of the most well-known ways of reducing the spread of COVID-19 is regular handwashing and using alcohol-based hand sanitiser. But although these methods are a crucial tool in defence against the virus, they trigger or worsen outbreaks of dermatitis.
Rod Tucker, a pharmacist who teaches dermatology at University of Bradford, says: "You can get an exacerbation of eczema by over-washing. Anybody, even if they don't have atopic dermatitis, if they wash their hands continually with solvent or detergent can generate irritant contact dermatitis."
Dr Anthony Bewley, an officer of the British Association of Dermatologists, says those who have pre-existing conditions need to be particularly careful at this time. "Irritant contact dermatitis can cause the skin to itch, become sore and red, and develop small blisters or painful cracks. If you already have dry skin either from a skin condition, from medication such as isotretinoin, or because you are washing your hands more than normal, then you may be particularly susceptible to this," he says.
The answer is for affected patients to carry a small tub of emollient around with them and use it frequently, says Mr Tucker. Although using hand sanitiser will dry out skin, adding a layer of emollient afterwards will help to keep dryness under control.
Skin irritation and masks
Wearing face coverings is another new behaviour for most of us. Their presence is particularly noticeable when wearing them for long periods of time at work or while travelling on public transport.
Face coverings can have adverse effects on skin. Dr Bewley says that some patients may experience skin irritation due to an accumulation of sweat combined with friction and pressure.
What can pharmacists advise? "Cleansing the skin twice a day and moisturising afterwards, may help in reducing the risk of acne or eczema reactions resulting from mask wearing," says Dr Bewley.
"It's important not to over-cleanse, though, as this can cause the skin to dry out further. When wearing a face mask, particularly for a long period, it's best to avoid wearing heavy make-up or foundation underneath the mask," he says.
There is even the potential for some people to have an allergic reaction to face coverings when they have been worn for extended periods, says Mr Tucker (pictured below).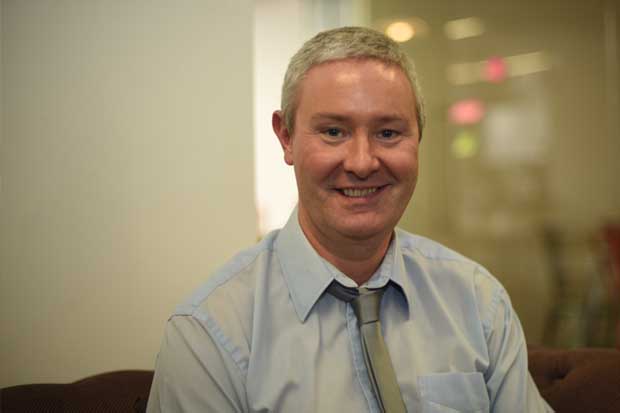 Moisturise during lockdown  
The introduction of a second lockdown during winter could affect people with dry skin conditions. The reduction in exposure to sunlight and increased time spent in dry, cold conditions can cause flare-ups of any problems.
Mr Tucker says patients need to be aware of the impact of spending more time indoors with the heating on, which can reduce humidity. "There is potential for that to worsen certain skin conditions [such as psoriasis and eczema] that tend to get worse anyway at this time of year. The almost enforced time at home is going to exacerbate that with the heating whacked up."
The key message for patients who are finding their skin is drying out is to use emollients. "Pharmacists should be telling patients to moisturise, moisturise, and then moisturise again," Mr Tucker says.
Although the sun can improve dry skin conditions, pharmacists need to be "very careful" with advice on safe exposure to sunlight, says Dr Bewley.
"During the summer, many people who were not working had increased sun exposure as they spent more time outdoors rather than in an office or other indoor places of work. As a result, they may have experienced sunburn or other UV-related effects.
"For others, the opposite was true – they may have spent less time outdoors." He recommends pharmacists refer to the British Association of Dermatologists factsheets about sun safety.
Sensitive skin and outdoor life
As well as the quantity of sunlight, patients need to consider the temperature outdoors. Many people were likely to do more socialising outdoors due to social distancing rules. Spending more time in inclement weather may affect skin.
Dr Bewley warns: "Many people may be braving the elements and spending more time outdoors this autumn and winter. [They] may not realise just how often their skin is going from a hot to a cold environment in the autumn and winter – from warm buses and cars, to the cold outdoors, to centrally heated buildings.
"This can lead to the blood vessels in the skin rapidly changing size to account for the fluctuating temperature, which can leave the face looking flushed and weather-beaten."
People with sensitive skin should use moisturiser and avoid harsh skin cleansers, alcohol-based toners and hot water, he says.
Flare-ups, stress and alcohol
Flare-ups of skin conditions are often linked to patients' emotional state. The COVID-19 pandemic, with its effects on people's jobs, livelihoods and routines, has caused an upswing in stress.
"Stress can exacerbate skin diseases like eczema and psoriasis, so people may have experienced flare-ups during a stressful time," says Dr Bewley.
Mr Tucker says that some people turn to alcohol or cigarettes to help them relax – but that can worsen skin conditions like psoriasis too. "It's unfortunately a bit of a vicious circle. The disease flares, people get stressed and then they drink more," He explains. The tendency of people to drink more during lock-down could result in further flare-ups.
"There is a huge amount of stress and generally with eczema and psoriasis and skin conditions, the more stressed you are the more the disease comes out," he says. People who are mentally distressed by their skin affliction can contact a patient support group, he adds.
Pharmacists should discuss people's skin conditions in a conversation about their health holistically, as some people will not have made the connection of flare-ups with stress or be using treatments such as emollients correctly.
"It's about looking at the patient to have that discussion around what's going on in your life – let me check your treatments, are you using them properly?" he says. The pandemic makes it more important to have that discussion to correctly identify the problem to help people better care for their skin and their mental health.
Sponsored: Nizoral shampoo can relieve dandruff with anti-fungal ingredient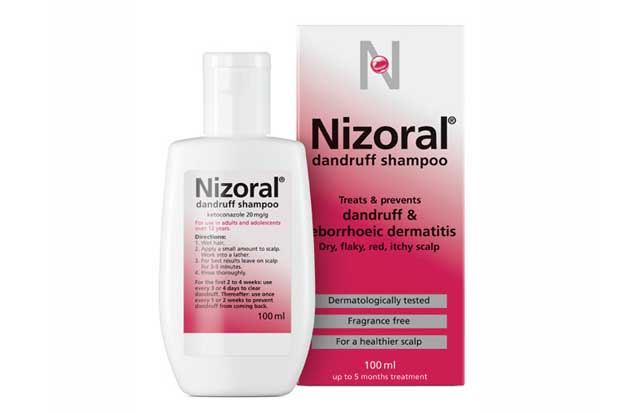 Nizoral shampoo, made by Thornton & Ross, can treat dandruff with ketoconazole.
The shampoo contains 2% ketoconazole, an ingredient that can stop the growth of the fungus that causes dandruff, Thornton & Ross said.
Patients apply a small amount of the product to the wet scalp and leave it on for three to five minutes before rinsing.
The shampoo should be used every three or four days, for two to four weeks, for relief from dandruff for up to three months, the manufacturer said.
One 60ml bottle retails at £6.39, while the 100ml version retails at £9.29.
To order, call 01484 842217
Sponsored: Neutrogena T/Gel Therapeutic Shampoo treats dry scalp with coal tar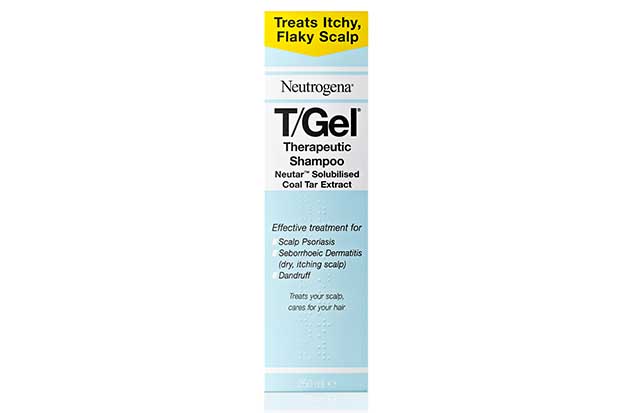 Neutrogena T/Gel Therapeutic Shampoo offers a treatment for dandruff, seborrhoeic dermatitis and scalp psoriasis with coal tar extract.
The alcohol-free shampoo contains coal tar, a liquid derived from coal, as well as Neutar technology for treating skin flakes, soothing itching and calming redness, manufacturer Johnson & Johnson said.
Patients should massage the shampoo into a wet scalp and leave it on for several minutes before rinsing and repeating the application a second time.
The shampoo should be used two or three times a week for up to six weeks.
Neutrogena T/Gel Therapeutic Shampoo retails at £6.58 for one 125ml bottle or £10.47 for one 250ml bottle.