How one LPC became 'vital' to its integrated care system
Somerset LPC tells C+D how it forged bonds with its ICS through years of working with PCNs and CCGs
"Integration" is a buzzword that many healthcare professionals have become used to hearing in recent years. The NHS long-term plan, published in 2019, used it throughout as it urged different parts of healthcare to work together.
As part of its mission to advance collaboration, the long-term plan announced that it wanted integrated care systems (ICSs) – which evolved out of the 44 sustainability and transformation partnerships (STPs) in England – to "cover the whole country" by this month, April 2021. On April 1, NHS England and NHS Improvement (NHSE&I) said it had reached this goal.
The responsibilities of ICSs are changing in ways that may have a significant impact on community pharmacy. In February, the Department of Health and Social Care (DH) announced in a white paper that it would explore the idea of placing the commissioning of pharmacy services largely within the remit of local ICS bodies instead of NHSE&I.
With yet another reshuffle in the primary healthcare commissioning landscape on the cards, how can community pharmacy ensure its voice is not lost at ICS level? C+D spoke to healthcare leaders in Somerset about how the county's local pharmaceutical committee (LPC) became a key member of its ICS.
PCN involvement
Somerset LPC CEO Michael Lennox (pictured below) tells C+D he helped make community pharmacy a "small but vital cog" in the Somerset ICS wheel. Mr Lennox has been building the engagement of pharmacy into the ICS for several years, through collaborating with his clinical commissioning group (CCG) and primary care networks (PCNs), which he believes will help his committee to have an impact on the ICS workings.
Read how ICSs are related to STPs, CCGs and PCNs below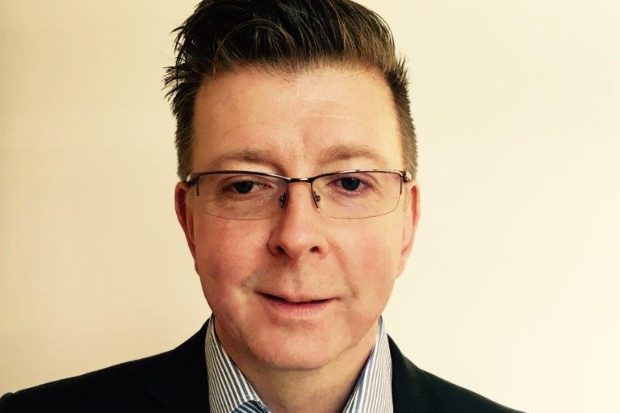 "Once you're involved, you can begin to softly influence situations and softly get integrated," he says.
Collaboration between Somerset LPC, the CCG and PCNs has helped to lay the foundations for pharmacy being a part of the ICS. "The CCG drew the LPC into that emerging world of PCNs. The support that the system gave to establish the PCNs in Somerset was and is really strong," says Mr Lennox.
Somerset LPC was an "early adopter" of community pharmacy PCN leads, who help the committee engage with the majority of PCNs, Mr Lennox says. "We're forging bonds at that PCN level, as well as forging bonds at the ICS level. I think local leadership requires both those things."
Pharmacy is "central" to ICS
Working with CCGs has helped Somerset LPC become a key figure in making the ICS a reality. The county's ICS was officially launched in December 2020. "I took pride in that moment," Mr Lennox says. "We are viewed as an absolutely central partner in helping the ICS work up its new ways of working."
His view is shared by Michael Bainbridge, Somerset ICS associate director of commissioning for primary and community care, who collaborates with Mr Lennox.
"We see community pharmacy as one of the three key building blocks of our neighbourhood care programme, along with general practice and NHS community services such as district nursing. It is heartening to see community pharmacy colleagues being [valued] as equals in our neighbourhoods and the wider system," Mr Bainbridge says.
Medicines optimisation programme
Community pharmacies in Somerset are furthering their engagement with the ICS through the Integrating NHS Pharmacy and Medicines Optimisation (IPMO) programme. This launched in August 2018 with the aim of understanding how pharmacy and medicines optimisation could be integrated into ICSs.
"This idea that we are truly part of working together, working as a team, and we're collaborating around the really big things that need to be worked on, that's really beginning to shine through."
Despite enduring bleak periods during the worst of the COVID-19 pandemic, the LPC still found the time to get involved in discussions with its ICS, which was involved in projects such as getting healthcare staff vaccinated against the virus. Mr Lennox feels that the ICS appreciated how "community pharmacy is a key part of what we need to do", he says.
"Pharmacy can do more"
There may be new opportunities for pharmacy, should the proposals to change ICSs laid out in the DH white paper in February come into effect.
Mr Bainbridge says that the possibility of his ICS taking on the commissioning of pharmacy services could be a chance to "build even stronger and more productive relationships with our community pharmacy colleagues".
"With the right workforce and relationship with the local ICS, we think there is much more that community pharmacy can do to support urgent care, proactive care for long-term conditions, preventative care, support for self-management, immunisations and vaccinations," Mr Bainbridge continues.
But Mr Lennox stresses that giving more commissioning firepower to ICSs should be treated with caution. While he tentatively welcomes a move towards more ICSs deploying pharmacy services, the sector needs to watch out for "unintended consequences", he says.
The DH's proposals for ICS changes may have a profound impact on the commissioning of pharmacy services. While it remains unclear whether they will go ahead, ICSs are here to stay.
ICSs should offer opportunities in the future for pharmacy, whether or not they have already collaborated with them like Somerset LPC. The engagement of community pharmacy with ICSs will shape how it is treated by them in coming years.
How are ICSs related to STPs, CCGs and PCNs?
An ICS is a partnership among health and social care bodies, local authorities, third-sector bodies, and primary care networks (PCNs) that aims to meet the health needs of a population.
The Pharmaceutical Services Negotiating Committee says the ICSs are a way of sharing responsibilities for managing NHS resources, building partnerships between local authorities and community partners, and creating capacity to implement system-wide changes.
England has 42 ICSs, which developed from 44 sustainability and transformation partnerships (STPs). First introduced in 2016, STPs also brought together other local healthcare players. The NHS long-term plan set the ambition for STPs to evolve into ICSs with the aim of enabling commissioners to make decisions with service providers on using resources to respond to patients.
Clinical commissioning groups (CCGs) are currently responsible for the commissioning of health services within their ICS area. However, NHSE&I expects that in time there will be a single "leaner" CCG per ICS, it said in the long-term plan.
At an even more local level within each ICS area are primary care networks (PCNs), groups of GP practices working with pharmacies and other community health and care providers. There are 1,250 in the country, according to NHSE&I. Representatives from PCNs will sit on an ICS partnership board, along with commissioners and delegates from other partner organisations, NHSE&I said in its long-term plan.
As well as the commissioning changes proposed by the DH, in February NHSE&I set out its recommendations for how the government should recognise ICSs as statutory bodies. It said that "provisions should enable the transfer of responsibility for primary medical, dental, ophthalmic and community pharmacy services by NHS England to the NHS ICS statutory body". At the time, the DH told C+D it is exploring the recommendation further.