REVEALED: The 140 pharmacies that have closed since the funding cuts
An exclusive C+D investigation has revealed for the first time that 140 pharmacies in England closed in the wake of the funding cuts – and where they are located.
C+D's analysis of government data has identified that 140 community pharmacies closed across England between November 2016 – the month before the 12% funding cut came into force – and May 2018.
Lloydspharmacy – which announced in October 2017 that it would cease trading in 190 "commercially unviable" locations – accounted for 70 of the closures (see more below).
Of the remaining 70, 39 were independents, 22 were owned by Boots, four by Rowlands, three by Cohens, and one each by Well and Day Lewis.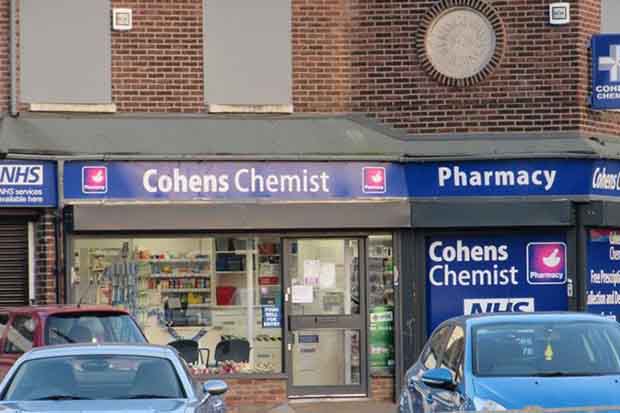 Cohens Chemist on 5 Kingsway, Manchester has closed (credit: Local Data Company)
View C+D's interactive map below to see the location of each of the 140 pharmacy closures.
The revelation that 140 pharmacies closed their doors in 19 months marks a steep increase in the rate of closures in England. According to data from NHS Digital, an average of 40 pharmacies closed every year up to 2016.
C+D's analysis revealed that the recent closures are concentrated in pockets across the country. A total of 31 pharmacies closed in the north west, including five in Liverpool and six in Manchester. In contrast, Sheffield – the sixth most-populated city in England – suffered no pharmacy closures.
Despite 1,854 pharmacies located in the capital in 2016-17, central London was left completely unscathed, while only a smattering of pharmacies closed in Greater London – in Ilford, Romford, Blackheath, Catford, South and Upper Norwood, Croydon, Ealing, Egham and Barnet.
Eleven pharmacies closed in the West Midlands – four in Birmingham, three in Coventry, two in Dudley and one each in Walsall and West Bromwich. A further 13 closed in West Yorkshire – four in Leeds, two in Bradford and one each in Halifax, Holmfirth, Clayton West, Normanton, Wakefield, Allerton Bywater and Keighley.
Five Lloydspharmacy branches closed in the Bristol area alone, while one independent, one Boots and one Lloydspharmacy all closed in Ipswich.
Five multiples closed in the Bournemouth and Dorset areas, while Leicester and Nottingham both lost two independent pharmacies each, in close proximity of each other.
A separate C+D analysis has revealed that a quarter of the closed pharmacies are in the most deprived areas of the country. Read the full story here.
"Business as usual" at Boots
Boots confirmed to C+D that it closed 22 branches in the wake of the funding cuts, which the multiple said is "usual practice with a business of our size".
"We continually review our store locations to make sure they are where our customers and patients need us most," Boots told C+D. "During the same period, we opened 18 brand new stores, relocated 21 and invested in hundreds of store renovation and improvement projects."
"Commercially unviable" Lloydspharmacies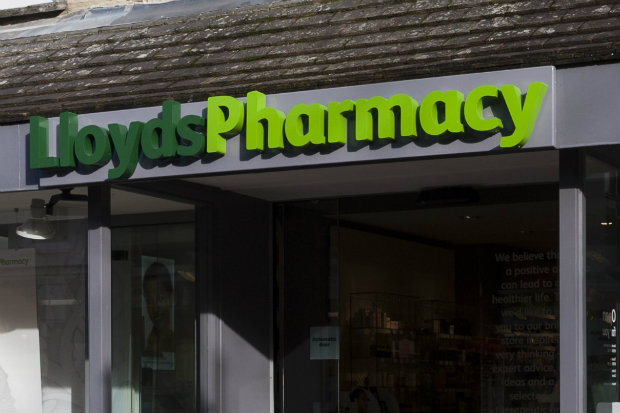 Lloydspharmacy told C+D that 61 branch closures in the 18-months to April 2018 were part of its October 2017 announcement to cease trading in 190 "commercially unviable" pharmacies in England.
Managing director at the time Cormac Tobin was clear that this decision was a direct response to "changes to government policy on reimbursement and retrospective clawbacks over the past two years".
Nine further Lloydspharmacy closures were not part of the 190 announcement, the multiple said.
Well and Rowlands confirm closures
Well stressed to C+D that closing a pharmacy is "an absolute last resort for us". It confirmed that it had closed two branches identified by government data – in Heswall and Harold Wood Polyclinic, Romford – although the latter closed on September 30, 2016, two months before the cuts came into effect.
Rowlands told C+D that after a "thorough review, it was necessary to close" four branches in Warrington, Thatto Heath, Christchurch and Silsden.
Following the financial pressures brought on by the funding cuts, "it made sense…to close and merge pharmacies that were in close proximity to another Rowlands pharmacy without jeopardising patient care", the chain explained. 
"As pressure mounts on community pharmacy, we must continue to review our portfolio of branches and where possible consolidate to nearby branches," it added.
To view the map in a new window, click here.
The pharmacy funding cuts explained
In October 2016, the Department of Health and Social Care (DH) announced it would reduce pharmacy funding in England by the equivalent of 12% between December 2016 and March 2017, followed by a further 7.4% funding drop the following financial year.
In a letter to Prime Minister Theresa May in August 2016, chancellor Philip Hammond stressed the funding cuts were a "good first step" towards "reforming the inefficient and over-subsidised" community pharmacy sector.
He added that he had "confidence in the Pharmacy Access Scheme" – introduced in December 2016 and designed to protect pharmacies in England situated a mile or more from another pharmacy by road from the "full effect" of the cuts, as long as they are not in the top 25% best-performing businesses according to dispensing volume.
More than 1,300 pharmacies qualified for this protection scheme.
The DH told C+D in May that looking solely at the period from November 2016 to April 2018, 156 "bricks-and-mortar pharmacies" have closed across England.
In an effort to identify the locations of each of these pharmacies, C+D obtained the organisation data service (ODS) codes – a pharmacy's unique identifying code – of each of the pharmacies on the DH's list of 156.
C+D's investigation – which involved confirming with each of the 156 pharmacies their current operating status – revealed that some pharmacies had not closed, and are in fact still open and trading as normal.
During C+D's investigation, contractors offered suggestions as to why their pharmacy might have ended up on the DH's list of closures, including a change in contracted opening hours, which may have resulted in a change in payment code.
The DH also pointed out that "limitations" with its data mean that "in some cases relocations and consolidations may [have been] identified as closures". Of the DH's list, five pharmacies have relocated and two have been acquired, C+D can confirm.
The number of closures could potentially be even higher than the 140 confirmed by C+D, as the DH stressed that "pharmacies that have local pharmaceutical contracts are not included" in its list of 156 bricks-and-mortar pharmacies.
One PCT Healthcare branch, Peak Pharmacy in Stapleford, Nottinghamshire – which C+D confirmed as closed in October 2017 – did not feature on the DH's list of 156.
Neither did three Cohens branches – 456 Cheetham Hill and 5 Kingsway in Manchester, and 395 Tonge Moor Road, Bolton – which C+D confirmed in May were closing or had closed.
Well confirmed to C+D that its branch in Heswall, which did feature in the DH's list of 156, closed at the end of September 2016, one month before the DH's analysis began. C+D has included this branch in its interactive map, but not in its 140 total figure – as it closed outside of the time period in question.