Four pharma companies accused of 700% prochlorperazine price hike
Three manufacturers and a wholesaler broke the law by agreeing not to compete in the supply of anti-nausea drug prochlorperazine, a government watchdog has alleged.
Manufacturers Alliance Pharmaceuticals, Focus Pharmaceuticals and Medreich, along with wholesaler Lexon UK, agreed not to compete for the supply of prescription-only prochlorperazine 3mg buccal tablets, which led to prices for the NHS rising 700% over four years, the Competition and Markets Authority (CMA) alleged yesterday (May 23).
The CMA's findings are provisional, the watchdog added, and the companies have the opportunity to make representations before it reaches a final decision.
You can read the responses from Alliance and Focus below.
One of Lexon UK's non-executive directors is Nitin Sodha – current chair of the National Pharmacy Association (NPA). Mr Sodha stressed to C+D last year that he currently has limited involvement with the wholesaler, and attends "maybe four" meetings a year.
While Lexon UK declined to comment to C+D, the NPA said the CMA has made "serious allegations" about the four companies.
"If found to be true, the CMA can impose severe financial penalties, and quite rightly so," the NPA added.
"As well as costing taxpayers, independent community pharmacies can lose out if restricted choice leads to higher prices."
Companies respond to allegations
Alliance Pharmaceuticals said it has had "no involvement in the pricing or distribution of prochlorperazine since 2013, when it was "out-licensed by the company to Focus Pharmaceuticals on an exclusive basis, as is normal market practice".
"Alliance has not had control of or influence on – and nor has it benefited from – any price increases," it claimed.
Advanz Pharma – the parent company of Focus Pharmaceuticals – said it takes competition law "very seriously" and does "not believe [it] has been infringed".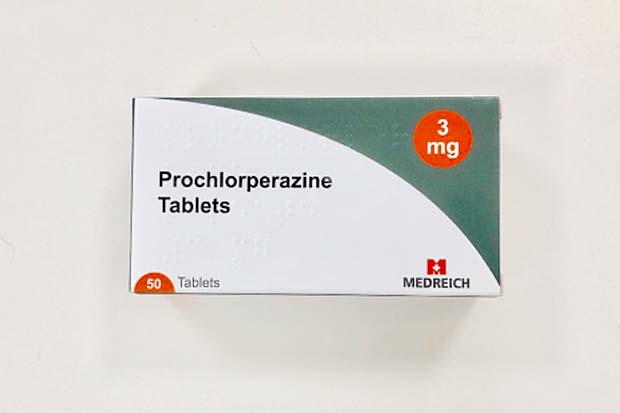 "We will review the CMA's preliminary position…and plan to respond in detail as we continue to work constructively with the CMA."
Medreich has not responded to C+D's request for comment.
What are the allegations?
The CMA provisionally found that Lexon UK and Medreich had been taking steps to launch their own jointly developed prochlorperazine product up to June 2013. However, although Medreich obtained a licence to supply this drug in January 2014, it did not supply the product until November 2017.
During this period, prices paid by the NHS for prochlorperazine – manufactured by Alliance Pharmaceuticals – rose from £6.49 per pack of 50 tablets to £51.68. The annual costs incurred by the NHS from 2014-18 increased from around £2.7 million to £7.5m, even though the number of packs dispensed fell.
The CMA provisionally found that the four companies entered into an "overarching agreement": Alliance Pharmaceuticals would supply prochlorperazine exclusively to Focus Pharmaceuticals, while Focus would then pay Lexon UK a share of the profits. Lexon UK, in turn, would share these payments with Medreich, the CMA alleged.
CMA senior director of antitrust Ann Pope said: "Agreements where a company pays a rival not to enter the market can lead to higher prices and deprive the NHS of huge savings that often result from competition between drug suppliers."