Lloydspharmacy owner acquires repeat prescription app Echo
Lloydspharmacy's parent company McKesson UK has acquired prescription management app Echo, as it "accelerates" its digital healthcare strategy.
The company announced this afternoon (June 19) it had bought Echo – which allows patients to order their repeat prescriptions and have them delivered for free, and manage their medicines via their smartphone – for an undisclosed sum.
The acquisition is part of McKesson UK's "new digital healthcare strategy, which is centred around providing more simple, convenient ways for customers to manage their health online", the company said.
"We know that our customers are always looking for ways to make their lives easier by managing more things online. That's why growing our digital capabilities is one of our top priorities," McKesson UK's chief digital officer Catherine McDermott said.
"By working with Echo we are accelerating the development of our digital strategy. The technology they have developed is used by thousands of people already and their operation allows them to fulfil thousands of repeat prescriptions every week."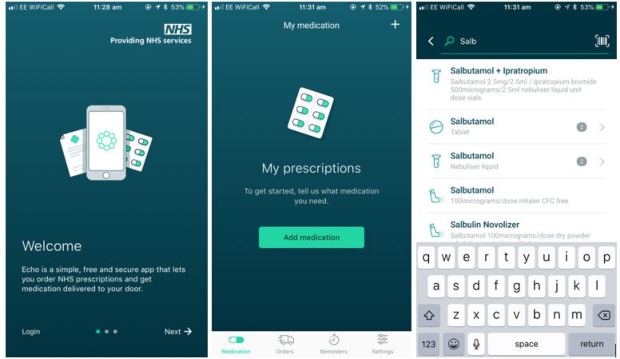 Echo launched in 2016 and is one of three NHS-approved repeat prescription apps in the NHS app library. It was also part of the 2018 NHS Innovation Accelerator programme, which is designed to fast-track new treatments and technologies into the health service.
Echo is staffed by around 85 people, including clinical advisors. Its co-founder Stephen Bourke launched Lloydspharnacy's Online Doctor service in the Republic of Ireland and Australia and the app's clinical director Alistair Murray received his pharmacy training at Boots, before spending more than 12 years at Green Light Pharmacy.
McKesson UK CEO Toby Anderson said he is "excited to welcome Echo" to the company.
"Health secretary Matt Hancock has spoken on numerous occasions about the need for the NHS to invest in digital healthcare solutions, and how technology is a big part of the NHS long-term plan.
"With our existing customer-base and Echo's tech, we can help people to take more control over how they manage their health online."