No time to engage PCNs when contractors 'drowning' in cashflow issues
Enthusiasm among some contractors towards working with primary care networks (PCNs) will remain dampened as long as they are "drowning in cashflow problems", C+D has heard.
PCNs – groups of local GP practices covering an average of 50,000 people – will formally come into being next week. NHS England has described them as the "new building block of local healthcare systems", employing multidisciplinary teams, including "clinical" pharmacists.
Read C+D's in-depth analysis of PCNs.
But while some contractors have expressed enthusiasm for working with these networks, others told C+D they are being overshadowed by funding concerns.
Ian Strachan, owner of Strachan's Chemist and former chair of the National Pharmacy Association, said it is going to be "very difficult" for contractors to focus their attention on PCNs.
"When pharmacy is drowning in cashflow problems, supply issues and instability around procurement, it dissolves away the opportunity to really embrace [this]," he told C+D earlier this month (June 13).
"Even if it was the priority, without stable funding around [medicines] supply, it's hard to see how any of these ideas can reach fruition."
Mr Strachan insisted his stance is "not about being negative about PCNs – it's just about understanding the reality".
His attitude was echoed by Stuart Gale – owner of the Frosts Pharmacy group – who told C+D that while he would "like to be optimistic", the possibility of PCNs commissioning new pharmacy services remains "irrelevant" when pharmacy's funding model is focused on supply.
"When you haven't got any cash, creativity becomes difficult, because you can't risk anything."
"We should go with a solution"
In contrast, Chaitanyakumar Patel, Croydon local pharmaceutical committee (LPC) chair and director of the five-strong Dejure chain, is more upbeat. His LPC is planning to approach a local PCN to suggest an asthma review service, he told C+D.
"I feel we should go to PCNs with some kind of solution," he said. "[Local GPs] have an issue with people not showing up for an asthma review; we can pick up those patients when they come in for inhalers."
Mr Patel's strategy is "to identify which pharmacies are in which PCN", and "then have one person represent" these pharmacies, he explained.
However, it is important pharmacies do not sign up to provide any services for PCNs without agreeing payment, he stressed.
"We need to make sure that if we are doing extra work, we have funding," Mr Patel added. "We can't do any more free services."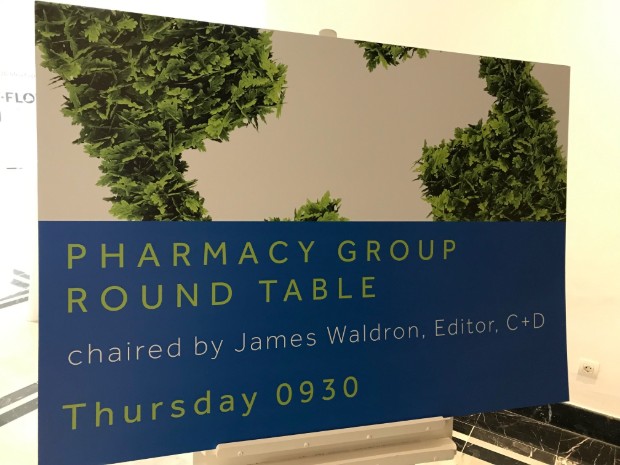 At the PharmacyForum conference in Spain on June 13, C+D editor James Waldron hosted a debate on the barriers to pharmacists working with PCNs. At the time, only three of the 20 contractors in the room said they had already held conversations with representatives from fledgling PCNs.