Ash Soni to step down as RPS president next week
Royal Pharmaceutical Society (RPS) president Ash Soni will not be seeking re-election at next week's (July 18) assembly meeting, the society has announced.
Mr Soni was elected president in July 2017, having been elected for two prior terms. He was awarded an OBE in 2014 for services to pharmacy and the NHS.
He will remain a member of the RPS assembly and its English pharmacy board, the RPS confirmed this afternoon (July 9).
Commenting on his departure, Mr Soni said: "It's the right time for me to focus on other areas where I have time to support the further development of pharmacy and pharmacists."
RPS chief executive Paul Bennett said Mr Soni has made a "considerable contribution" to pharmacy in his role as president.
"Having worked with Ash during his recent presidency I know this will not have been an easy decision for him to reach, but I respect his decision to not contest the forthcoming elections and in so doing give opportunity for other elected members sitting on the assembly to take on this demanding role," he added.
RPS presidency
During his latest term as president, Mr Soni oversaw the relocation of the RPS from its former Lambeth premises to a new building near Tower Bridge, East London.
He also played a "major role" in ensuring the 78th International Pharmaceutical Federation (FIP) congress took place in Glasgow, the first time the conference has located to the UK for nearly 40 years, the RPS said. He was elected vice-president of FIP at the 2018 conference.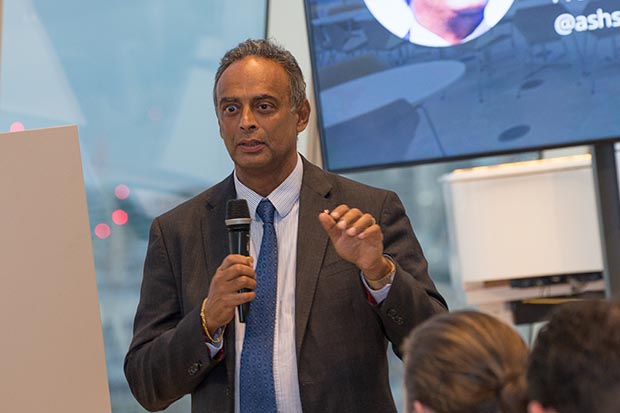 Mr Soni has been a vocal advocate for the community pharmacy sector, including speaking at both of C+D's careers events in London and Bradford last year.
He is also clinical network lead for Lambeth clinical commissioning group and serves as the pharmacy board member for Health Education South London.
Mr Soni will be expanding his roles with both NHS England and the National Association of Primary Care, he said.