C+D heads to parliament to highlight growing pressures on pharmacists
C+D will be hosting a parliamentary event in September to highlight the growing pressures on community pharmacists.
The event – organised with charity Pharmacist Support and backed by all-party pharmacy group chair Sir Kevin Barron MP – will be held in the Houses of Parliament on September 9. The aim is to highlight the growing financial and workload pressures affecting the profession, as well as the impact this is having on pharmacists' wellbeing.
Data from C+D's Salary Survey 2018 revealed that stress levels among UK pharmacists had risen six percentage points over the previous years. Stress-related problems affecting readers included: trouble sleeping, cited by 43% of pharmacists; depression (27%); drinking more than usual (11%); and suicidal thoughts (6%).
C+D's document – which you can download here – was presented by the Royal Pharmaceutical Society's Sandra Gidley to NHS England's chief pharmaceutical officer Keith Ridge in January.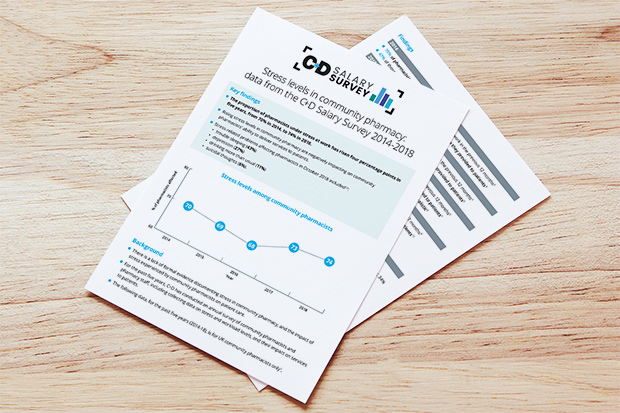 C+D editor James Waldron said: "Our survey findings and conversations we have with pharmacists every day remind us that pressures on pharmacists and their staff are only increasing.
"With news that funding in England will remain frozen for five years, we shouldn't expect this to go away anytime soon.
"The strain is not only financial, but is also affecting individuals' health and wellbeing," Mr Waldron added. "We are therefore delighted that Pharmacist Support has agreed to work together to raise these issues with MPs."
Pharmacist Support has been conducting its own survey of the pressures affecting pharmacists and will be sharing its key findings with MPs at the parliamentary event. The charity will also ask MPs to pledge support for local pharmacists during its #GoGreen campaign, which it will launch in September.
The charity's chief executive Danielle Hunt said: "Pharmacist Support has seen demand for its services rocket in recent years. Last year, the charity provided 7,156 acts of support, an increase of 76% on three years ago.
"We are speaking with more pharmacists every day, who are facing a range of issues that are severely impacting their wellbeing. Our recent market research revealed that a staggering 97% of respondents said they needed some form of support from the charity, with 71% revealing that they felt poor mental health is a core challenge facing the pharmacy sector.
"We feel it is only right to raise awareness of the challenges individuals in the profession are facing," she added. "It is our aspiration to work collaboratively with others to ensure that pharmacists are able to prioritise their own mental health and wellbeing and seek help from us to do so."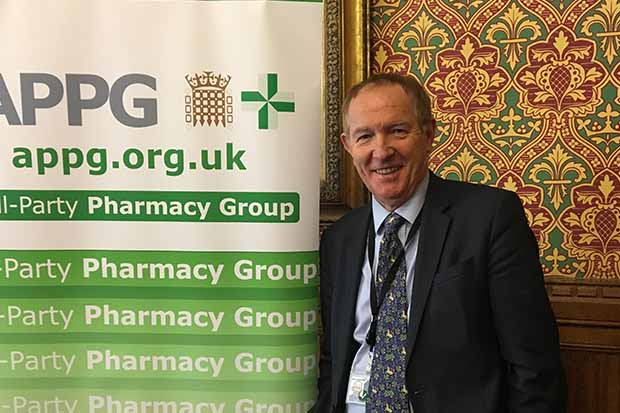 Commenting on the event, Sir Kevin (pictured above) said: "Community pharmacists do an incredible job of delivering public health services, as well as serving a vital role in their communities.
"It's therefore worrying that stress levels are rising, and with funding for England's pharmacies frozen for another five years, there's every reason to think this could increase further," he added.
"I'm delighted to be supporting this event by C+D and Pharmacist Support, which should draw more attention to the many pressures facing pharmacists today."
What is Pharmacist Support?
Pharmacist Support is the profession's independent charity. It provides a range of free and confidential services to pharmacists and pharmacy students who find themselves facing challenging situations. Support includes: wellbeing workshops and a stress helpline; financial assistance and employment advice; addiction support; and information and guidance.
Further information can be found at pharmacistsupport.org, or by contacting [email protected] or 0808 168 2233.