Politicians and pharmacy leaders gather to tackle pharmacist stress
C+D and Pharmacist Support gathered MPs, sector leaders and pharmacists at a parliamentary event to raise awareness of the growing pressures on pharmacy teams.
Opening yesterday's parliamentary event in Portcullis House, Westminster, all-party pharmacy group (APPG) chair Sir Kevin Barron MP (pictured below) said: "It's really been a privilege to witness the incredible work that pharmacists and their teams do for patients and their communities across the UK, acting on the frontline of healthcare to the public."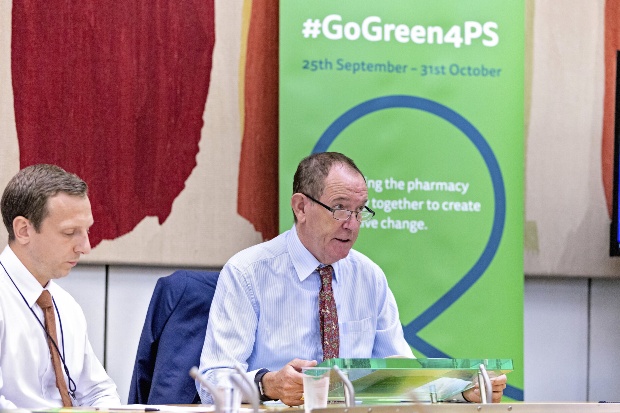 However, "if pharmacists are to be expected to deliver a range of new services, we need to ensure that doesn't come at the expense of workload pressures", he stressed.
"Chemist+Druggist has uncovered rising stress levels, which we're going to hear more about in a minute, while Pharmacist Support has seen an increased reliance on its services," he added. "There is clearly an issue here that needs addressing."
Sir Kevin urged delegates to pledge their backing for Pharmacist Support's #GoGreen4PS fundraising campaign – which runs from September 25-October 31.
Three other politicians – Labour MP for Burnley Julie Cooper, Manchester Withington's Jeff Smith and Conservative MP for St Austell and Newquay, and APPG vice-chair, Steve Double – attended the event, organised by C+D and Pharmacist Support.
The more than 50 pharmacists and sector representatives who attended were each given a copy of C+D's findings on rising stress in pharmacies. You can download the document here.
"Pharmacists suffering in silence"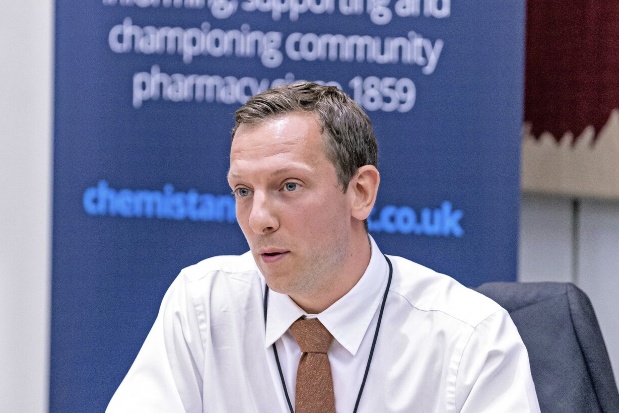 C+D editor James Waldron used his address to highlight findings from the C+D Salary Survey 2018, which revealed that stress levels among readers have now reached 74%.
"Unlike the pressures on GPs…the toll on pharmacists has often been suffered in silence," he told delegates.
Mr Waldron explained that C+D had organised the parliamentary event with Pharmacist Support because "we wanted to bring the sector together to begin talking about this issue".
"We need to have a frank discussion, and raise awareness across the NHS, and among politicians, that many pharmacists and pharmacy staff are now struggling," he said.
Read Mr Waldron's speech in full, including first-hand accounts of how stress is impacting pharmacists' health.
Increasing requests for support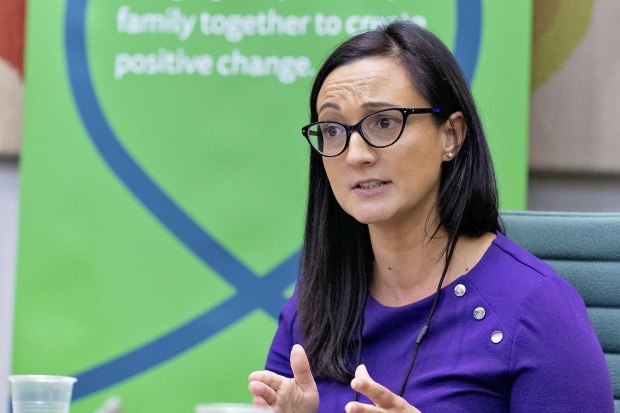 According to Pharmacist Support chief executive Danielle Hunt, the charity is seeing a "huge increase in demand" from pharmacists needing help, with 61% of pharmacists struggling with stress at work.
"It's actually no surprise to the charity that 97% of the people we surveyed said they would require some sort of support from us," she said at the event.
"Ninety-two per cent of our survey respondents agree that more needs to be done to raise awareness of what's going on," Ms Hunt added.
"I've had pharmacists crying down the phone"
Leyla Hannbeck (pictured below), chief executive of the Association of Independent Multiple Pharmacies (AIMp), told delegates she has experienced "first-hand" the extreme stress that pharmacists are under.
"I've had people calling me and crying on the phone, because they've had so much stress that they don't know where to go and what to do," she added.
It's "a very sad thing to hear" that pharmacists are not sleeping at night, because their level of stress is having an impact on their health, Ms Hannbeck added.
She suggested funding pressures, increasing bureaucracy, and "having to chase medicines they cannot get hold of" are some of the reasons contributing to stress among the community pharmacy workforce.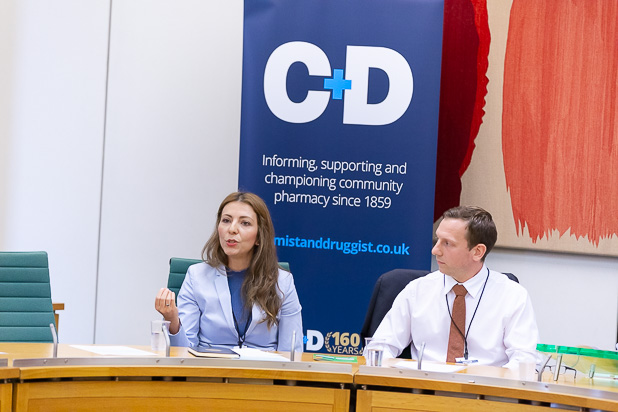 These issues need urgent attention, she said, because if the pharmacy workforce are motivated, feels valued and are not demoralised, they can "do magic", Ms Hannbeck added.
"I believe in my heart that community pharmacy can be that motivated workforce and do loads for the NHS. Those in the position of leadership and power [should] help us as a sector, [and] support us to get the recognition that this sector really deserves," she said.
A personal perspective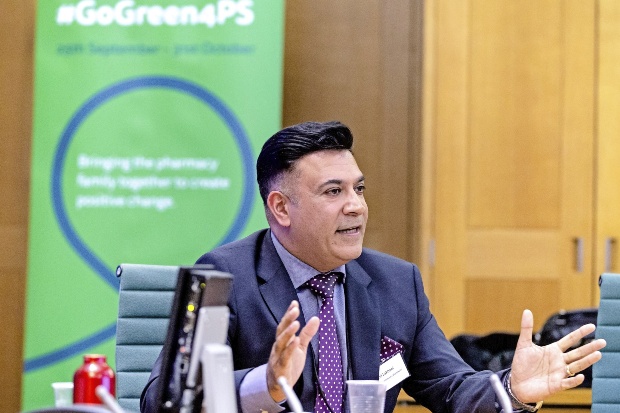 Offering his personal perspective on workplace pressures was Sunil Lakhani, owner of four pharmacies in London and a Pharmacist Support trustee.
He calculated that the new five-year funding contract for England will leave contractors short of £26,200 on average a year.
While the new Community Pharmacy Consultation Service – which launches on October 29 – could be a way of recouping a portion of that loss, "we [would] have to do 156 of those [consultations] every month to recover or to stand still", he said.
"Losses are further compounded by the time taken to get hold of medicines that are in short supply right now," Mr Lakhani added.
"The NHS payment scheme also seems to lack transparency and consistency. That adds a massive amount of stress to the pharmacist or the pharmacy owner."
He suggested that many contractors – himself included – have had to tell their banks they will not be able to pay their bills on time.
"What we desperately need is a united voice and the united approach to help deal with some of these issues," Mr Lakhani stressed.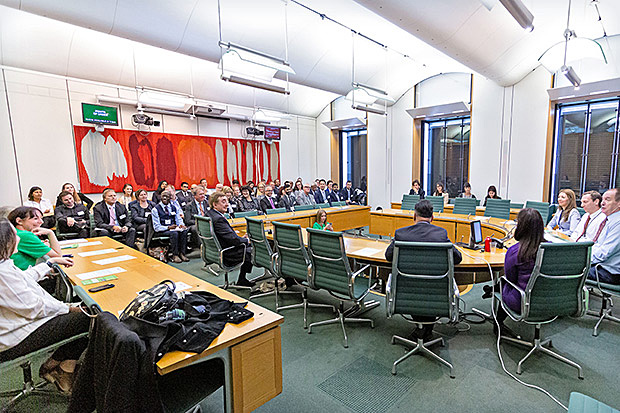 Images by Brendan Foster Photography