Pharmacists fear lack of time and staff to deliver referral service
Pharmacists have told C+D they fear they will not have enough time or staff to deliver the new NHS 111 referral service due to launch at the end of October.
The Community Pharmacist Consultation Service (CPCS) – which launches across England on October 29 – will see pharmacies receive £14 for each consultation resulting from a referral from NHS 111 for minor illnesses and urgent medicines supply.
It is being introduced as an advanced service as part of the new five-year funding deal and aims to establish community pharmacy as the "first port of call" for low acuity conditions, as well as reduce demand on urgent care services, NHS England said when announcing its launch.
Amanda Smith, pharmacist manager at Heath Pharmacy in Halifax, told C+D the CPCS is a "fantastic opportunity" for pharmacy teams. However, they may not have the "capacity to cope" with the additional workload, she warned.
"My concern at the moment is that pharmacy teams are stretched to the limit, as staff hours have had to be cut to survive the funding cuts," she told C+D yesterday (September 17).
"The CPCS has huge potential, but pharmacy teams need proper support in order to provide it," Ms Smith stressed.
Adequate funding needed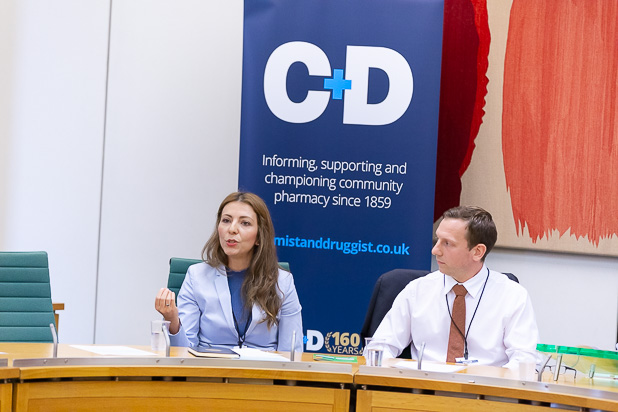 The Association of Independent Multiple Pharmacies (AIMp) chief executive Leyla Hannbeck told C+D that while the CPCS is a positive opportunity for pharmacists, and she is "encouraging pharmacists [to] get behind" it, the service needs to be "adequately funded" to ensure contractors are not left "out of pocket".
"[The CPCS] could open the door for pharmacy to provide more services in future," Ms Hannbeck told C+D at its pharmacy pressures event last week.
However, "basic funding has to be there so [contractors] can release staff and time to provide the service".
Pharmacists are "well placed to deliver a range of professional and clinical services to patients", she said, adding that having their time "adequately compensated" would allow more patients to benefit and alleviate pressure on GP surgeries.
"The risk is that [pharmacies] might not make a success of [the CPCS] because they've already got too much on their plate," Ms Hannbeck added.
"More like £8 per consultation"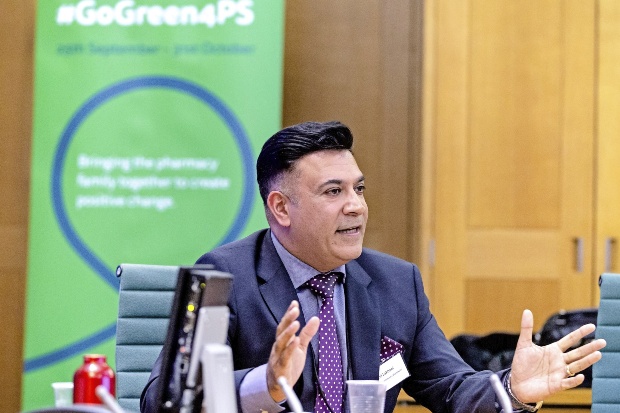 Sunil Lakhani, owner of four pharmacies in London, said during his presentation at C+D's parliamentary event that the CPCS could be a way of recovering some of the funding contractors stand to lose as part of the five-year deal.
However, with the cost of implementing the service and the additional time and staff costs associated with delivering it he calculated that profit from consultations would be "around the £8 mark", rather than £14.
"We [would] have to do 156 of those [consultations] every month to recover or to stand still," Mr Lakhani said.
Uncertainty over referral numbers
Rifat Asghar-Hussain, superintendent pharmacist of Evergreen Pharmacy and Green Cross Pharmacy in Birmingham, told C+D uncertainty around the number of referrals pharmacies will receive will make it difficult for contractors to plan staffing and resources effectively.
"We're not going to find out how many referrals we have until it goes live," she said. "It may not be that we are inundated with patients anyway, so it may be that we can carry out the service safely."
However, if the service picks up and pharmacies start receiving a lot of referrals, staff will have to find time to juggle the consultations with other tasks, she said.
"I don't feel prepared," Ms Asghar-Hussain said, adding that she feels pharmacy staff have not had adequate training on the service ahead of its launch.
PSNC: CPCS is "best possible fit"
Responding to these pharmacists' concerns, Pharmaceutical Services Negotiating Committee (PSNC) director of NHS services Alastair Buxton said the CPCS has been developed using feedback from pharmacies involved in the Digital Minor Illness Referral Service (DMIRS) and the NHS Urgent Medicine Supply Advanced Service (NUMSAS) pilots, "to make sure it's the best possible fit for community pharmacy teams, patients and the NHS".
The introduction of the service – and other components of the five-year funding deal – "will require contractors to consider making efficiencies in dispensing so they can focus more on delivering services", he added.
As set out in the five-year funding contract in July, pharmacies signing up to provide the CPCS by December 1 will receive a £900 "transition payment", and those who do so by January 15 will get £600, "to help begin to make these changes", Mr Buxton said.
"As the numbers of CPCS consultations increase, we will also see the decommissioning of the medicines use review service, which will also free up some pharmacist capacity," he added.
Pharmacists already have the "core knowledge and skills required to provide the service", but the Centre for Pharmacy Postgraduate Education has developed an optional self-assessment tool for pharmacists looking to refresh their minor ailments knowledge, Mr Buxton said.
A portion of the Pharmacy Integration Fund will also be used to develop new CPD materials for pharmacists to improve their consultation and clinical assessment skills, he added.
Mr Buxton advised contractors to watch PSNC's webinar on the CPCS to help prepare for the launch.
Images by Brendan Foster Photography