C+D's editor describes scale of medicine shortages on BBC
Editor James Waldron discussed the results of C+D's shortages survey, and pharmacy teams' role in resolving these issues, on the BBC News channel yesterday evening (October 2).
C+D was contacted by the BBC following its investigation into medicine shortages, which was picked up by a number of national newspapers and revealed that the overwhelming majority of the 402 respondents are finding it harder to source medicines now than a year ago.
"The survey results confirmed what we had suspected and heard anecdotally, which is medicine shortages are getting worse," Ms Waldron explained.
The survey also revealed the "breadth of the problem", Mr Waldron continued, as respondents reported shortages across all 36 categories of medicines they were asked about.
Medicines supply chain "incredibly complex"
When asked by BBC News presenter Ben Brown to explain the reason behind these shortages, Mr Waldron said there is not one single cause.
"The medicines supply chain is incredibly complex, all the way from pharmaceutical manufacturers through to a network of wholesalers who deliver medicines to community pharmacies, who dispense them to patients.
"Broadly speaking, looking into specific examples, we can see that lots of the causes are perhaps a manufacturing issue or a supply issue," Mr Waldron continued. "There might be demand in a certain area, leading to a shortage elsewhere."
"Frustration and confusion"
Although the shortages are not "permanent" and "manufacturers will often try to find a solution as quickly as they can", they can cause "frustration and confusion" for patients, Ms Waldron added.
"Pharmacists are medicine experts, highly trained and they do everything they can to source stock locally. They try to call wholesalers and manufacturers and, ultimately...speak to a patient's GP to try to find an alternative," he added.
"Not caused by Brexit"
When asked by Mr Brown what the impact on the supply chain could be if the UK leaves the EU without a deal, Mr Waldron said: "If we are seeing how bad shortages are now, it's hard to imagine that there wouldn't be any further impact if there's a no deal."
However, he stressed that the shortages reported by C+D readers are "unrelated to Brexit".
Mr Waldron was interviewed ahead of the government's announcementthis morning that pharmacists now have the ability to supply an alternative strength or form of fluoxetine 10mg, 30mg and 40mg capsules, without contacting a patient's GP, in an effort to cope with shortages.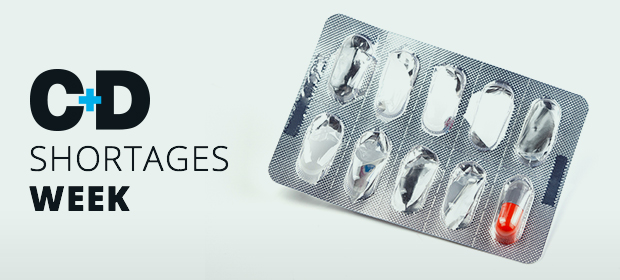 C+D is exploring the impact of medicine shortages on community pharmacy staff all week. Read the coverage so far and join the conversation by tweeting #MedicineShortagesWeek