Have the fluoxetine shortages powers worked in practice?
The first 'serious shortages protocols' (SSPs) issued by the government grant pharmacists the power to supply different strengths of fluoxetine. But have they been useful?
The first SSPs were issued by the Department of Health and Social Care (DH) on October 3, granting pharmacists the ability to supply an alternative strength or form of fluoxetine 10mg, 30mg or 40mg capsules, in an effort to cope with shortages, without contacting a patient's GP first.
The protocols are an opportunity for pharmacists to "show how useful" they are, Sadik Al-Hassan, manager of a Well Pharmacy in Kingswood, Bristol told C+D yesterday (October 16).
On the morning the protocols went live, a patient came to Mr Al-Hassan with a prescription for a fluoxetine strength that was out of stock, so he used the shortage powers to dispense an alternative.
"The patient was ecstatic that they didn't have to wait around and didn't have to wait for the GP to write an alternative," he explained.
Mr Al-Hassan suggested that the use of protocols could "evolve" over time, with others issued to grant pharmacists the power to dispense or suggest alternatives to other medicines.
"Medicine shortages and problems have always been the domain of pharmacy, and allowing us to work [to solve them] within our competence without taking up valuable GP time just makes sense for me," he added.
"Pharmacists are problem solvers"
Another Bristol-based pharmacist, Bedminster Pharmacy superintendent Ade Williams, agreed that dispensing an alternative strength to a medicine is something that patients already "expect the pharmacy to be able to action".
Mr Williams, who has used the fluoxetine shortage protocols on a number of occasions since they were introduced, said they help patients to "appreciate the fact that pharmacists are problem solvers, and not just process managers".
Being able to provide alternative strengths of medicines also helps to "release some of the anxiety" patients face when there is a shortage, he added.
Trust issues
For Nighet Asghar, pharmacist at Green Cross Pharmacy in Birmingham, implementing the protocols proved more difficult, as a patient refused to have their prescription changed.
The patient's usual 10mg tablets were out of stock, so Ms Asghar offered her the 20mg/5ml liquid solution instead and advised she would need to take half a spoon. The patient declined, and said she would return to her GP.
Despite explaining the fluoxetine shortages, Ms Asghar said the patient "didn't seem to trust" her, and she has not needed to use the protocols since.
However, she was "excited" to use the powers. "I thought: 'Great! We've got some authority,'" she added.
"Solve the problem before it happens"
Raj Modi, manager of a Well Pharmacy in Whaley Bridge, Derbyshire, has not needed to use the shortage protocols in his branch, as the team had already put plans in place with their local GP surgery.
Aware of the fluoxetine shortages, the pharmacy rang patients' GP surgeries and advised which drugs would be out of stock for their patients, so they could prescribe an alternative ready for "next time".
"My motto is that you solve the problem before it happens," Mr Modi added.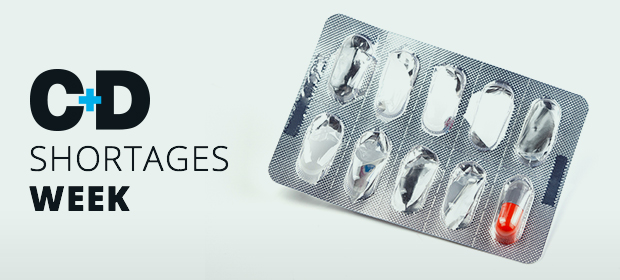 C+D spent the first week of October exploring the growing impact of medicine shortages on community pharmacy staff.
Read the coverage so far – which was picked up by many national newspapers as well as the BBC – and join the conversation by tweeting #MedicineShortagesWeek.