Pharmacists get £15 commission in chain's private health check service
A pharmacy chain will pay its pharmacists £15 for each health check screening they provide under a new private service being rolled out to 10 branches.
The 23-strong pharmacy group Pillbox Chemists launched its wellness health checks in its Pick Up Chemist branch in Hayes, west London last month. It aims to roll the service out to 10 of its pharmacies in the coming months, managing director Davinder Virdee told C+D at the service launch.
As opposed to an NHS health check – which normally includes a blood pressure measurement and a blood test – the service offers patients the option of a more "comprehensive test", that offer "more value for money".
Under the private service, pharmacists and locums will receive a £15 commission for every screening they complete, he added.
Explaining his decision to "incentivise" pharmacists to deliver the service, Mr Virdee said: "We have to change the model of pharmacy and we have to start sharing [revenue] with [pharmacists]."
What does the service involve?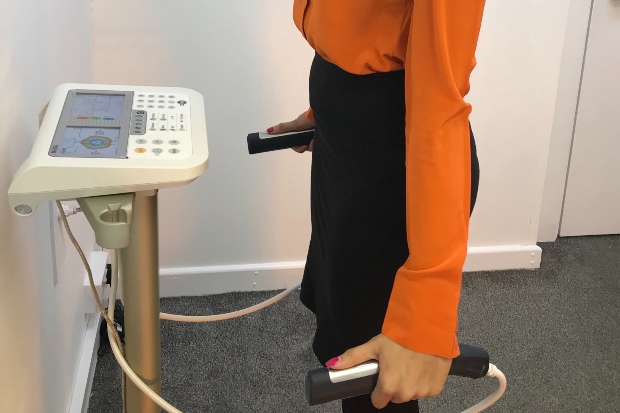 A 10-minute, "basic" health check costing the patient £20 includes a full body composition screening (pictured above), a blood pressure check and lifestyle advice from a pharmacist.
The 20-minute "advanced" health check, which costs patients £75, includes the basic health check, plus tests to determine their lung age, their heart rhythm, cholesterol, blood glucose and blood oxygen levels.
The new service is the result of a six-month collaboration with a team including Dr Francesco Lo Monaco, a cardiologist at Chelsea and Westminster NHS trust in central London, Dr Raheel Shaikh, chief cardiac physiologist at West Middlesex University hospital in west London, and Priya Sharma, lead cardiac service pharmacist at Pillbox Chemists.
Ms Sharma (pictured below, right) said: "We wanted to develop a service that helps patients in the form of prevention." With the growing concern of cardiovascular disease (CVD) "being on the rise", her team were prompted to focus on the factors that contribute to it, she said.
"We've self-selected all of the elements of the service. [For instance] we wouldn't test HbA1c [average blood glucose levels] routinely, but where we find patients that are flagging up prediabetes, we will test [these] levels and then they can take that information to the doctors," she explained. "We have tried to cover all angles with this [service]."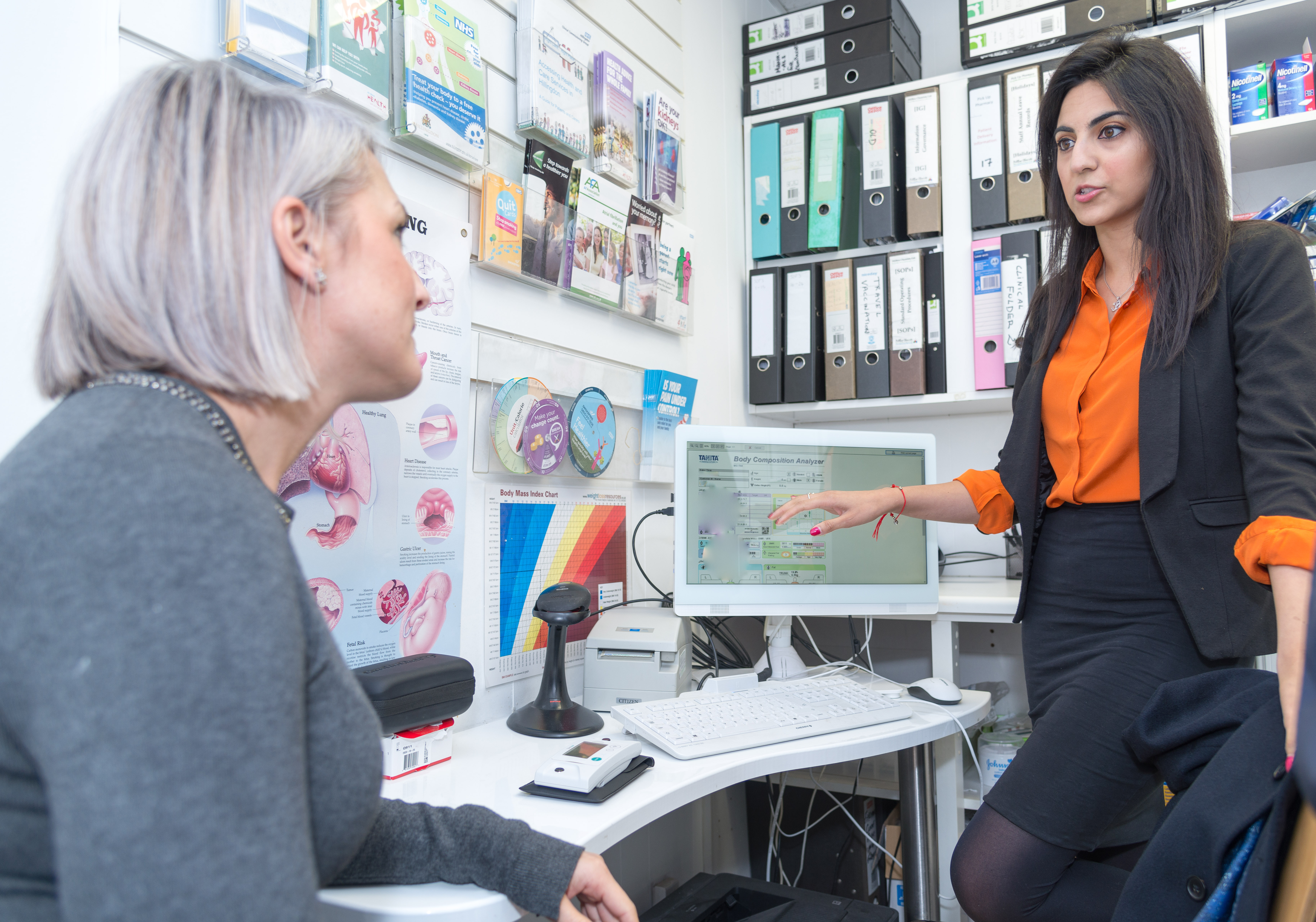 Testing heart rhythm
"We're not trained to conduct electrocardiograms, but we use a Zenicor device to conduct a heart rhythm reading. That reading is then sent to our lead physiologist and the cardiologists," Ms Sharma said.
"The cardiologists will feed back and let us know if there are any abnormalities with [the patient's] heart rhythm, at which point we could refer [the patient] accordingly," she added.
Mr Virdee added that patients could be directly referred to a cardiologist working in Dr Lo Monaco's team and be seen privately within 24-48 hours if necessary.
Venturing into the private sector
The Pick Up Chemist branch in Hayes already has three consultation rooms, two of which are used by a physiotherapist and a midwife.
Mr Virdee said the pharmacy will soon get a fourth consultation room to support the rollout of new service.
"I think it's time we started venturing into the private sector. We have medicines use reviews, we have the new medicine service, the new Community Pharmacist Consultation Service...but they're very soft services. This is another level," he said.