Boots, Superdrug and indies: 6 pharmacies offer COVID vax from today
Boots, Superdrug and four independent pharmacies are the first six of "hundreds" of community pharmacies in England that will start administering COVID-19 vaccinations from today.
The first six sites will be followed by "up to 70 more taking bookings for next week" while "hundreds" will be operational by the end of the month, NHS England and NHS Improvement (NHSE&I) said in a statement today (January 14).
The NHS is initially prioritising branches that can administer "large volumes" of the vaccines, "while allowing for social distancing", the commissioner said.
In a video released on social media today, NHSE&I deputy chief pharmaceutical officer Dr Bruce Warner said that more pharmacies "will come on stream as supplies allow".
'Pharmacists are hugely experienced in delivering vaccines.'

Today the life-saving #COVIDVaccine will start being delivered in high street pharmacies.

Deputy Chief Pharmaceutical Officer Dr @BruceWarner explains more. https://t.co/znErni40RI pic.twitter.com/PsXr39Mgi8

— NHS England and NHS Improvement (@NHSEngland) January 14, 2021
The first six sites starting today are:
Boots pharmacy in Halifax, West Yorkshire
Andrews Pharmacy in Macclesfield, Cheshire
Appleton Village Pharmacy, Cheshire
Superdrug Pharmacy in Guildford, Surrey
Cullimore Chemist in Edgware, north London
Woodside Pharmacy in Telford, Shropshire
"Pleased to be chosen"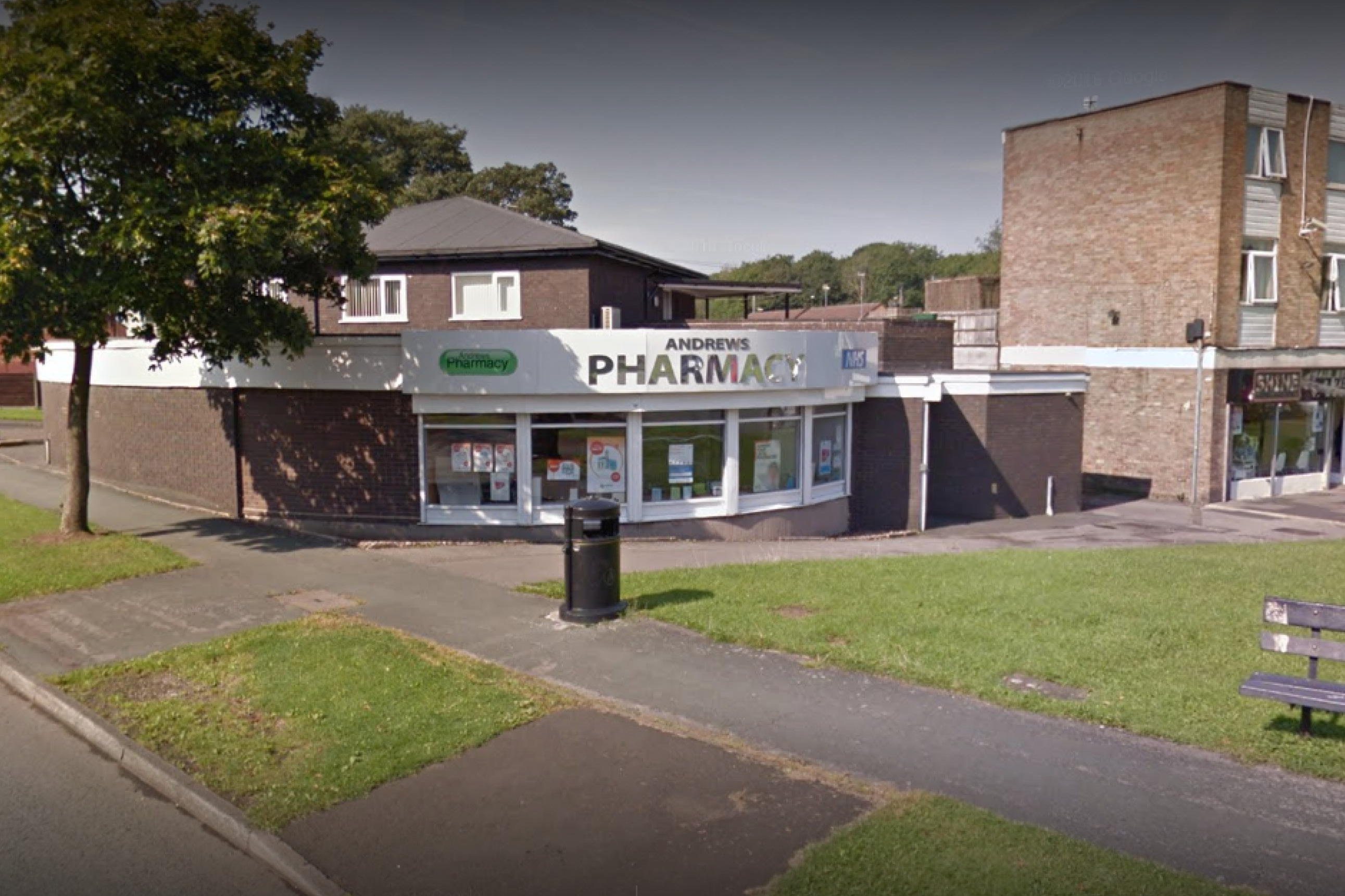 Andrew Hodgson, owner of Andrews Pharmacy, Macclesfield, told C+D this morning he is "excited" to be one of the first community vaccination sites, and is "pleased to be chosen" to be part of what NHSE&I is describing as the "biggest vaccination programme in its history".
Having been there for 30 years, Mr Hodgson said his pharmacy is "well-rooted into the community", and lends itself to being a vaccination site, as it has a lot of space for social distancing.
With five people vaccinating over a 12-hour period every day, Mr Hodgson hopes to administer 360 Oxford/AstraZeneca vaccinations a day.
When he spoke to C+D this morning, the team had already vaccinated between 80 and 100 people.
Andrew Hodgson, owner and pharmacist at Andrew's #pharmacy Macclesfield, on giving his first #CovidVaccine today.

Fittingly he is giving the AstraZeneca vaccine, now Macclesfield's biggest employer. pic.twitter.com/9qxCM1ug40

— NHS North West (@NHSNW) January 14, 2021
Pharmacy team working "around the clock"
Boots store manager Natasha Eastwood, who has helped prepare the Halifax branch to start the COVID-19 vaccination service, said she is "thrilled that our pharmacy has been selected to be at the forefront of the nation's vaccination efforts, and I'm grateful to our entire team who have been working around the clock to set up our new vaccination site.
"Pharmacies like ours are at the very heart of their local community, offering a trusted team and location that our patients are familiar and comfortable with to be vaccinated against COVID-19."
As one of the first sites going live today in Halifax, we spoke to Regional Pharmacy Manager for Boots UK, Mubasher Ali, who said "We're very proud of what has been achieved this morning, and having the opportunity to showcase that pharmacy is ready and available". #CovidVaccine pic.twitter.com/Ux6oUII89Q

— Gtr Manchester LPC (@GMLPC_) January 14, 2021
"We can rely on our vast clinical knowledge"
Christine Zemba, Superdrug pharmacist who administered the first COVID-19 vaccination in the multiple's Guildford branch this morning said: "Community pharmacists are very skilled in giving mass vaccinations.
"We are very accessible to the public and can rely on our vast clinical knowledge…to be able to give a safe and effective service."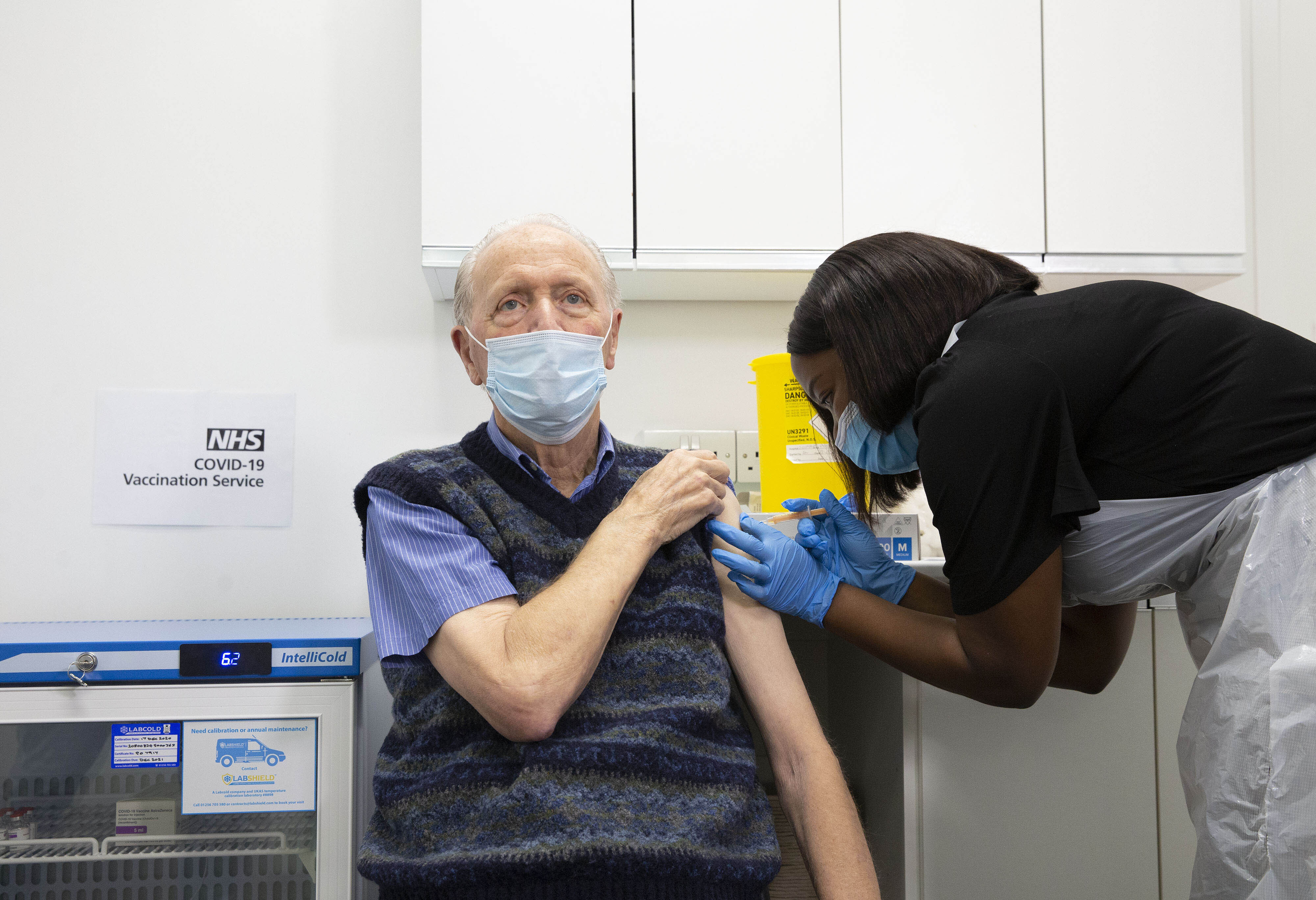 C+D visits first London pharmacy to offer vaccinations
When I asked the owner, Hasssan Khan, earlier if he had a message for ministers expected to visit today, he said: "The only issue we've had is the vaccine supply.
"Get us more vaccine and we can do more than 1,200 jabs a week. We could deliver 2,000 at least."

— Aleks Phillips (@AleksPhillips1) January 14, 2021
His message on pharmacy involvement in the vaccination programme was clear: "Any pharmacy that has three consultation rooms should be offering it – three consultation rooms or more."

— Aleks Phillips (@AleksPhillips1) January 14, 2021
One person being vaccinated here today is Peggy, 80, from Whettstone.
She told me she was here to "just get it done", adding it was a "step in the right direction".

When she phoned up to book, she said, shw was told she could either have it here or the Olympic Park.

— Aleks Phillips (@AleksPhillips1) January 14, 2021
Vaccinations minister @nadhimzahawi has just arrived at Cullimore. pic.twitter.com/YosZweQC5D

— Aleks Phillips (@AleksPhillips1) January 14, 2021
"A proud moment", but "increase the numbers"
National Pharmacy Association (NPA) CEO Mark Lyonette said the start of the vaccination service from community pharmacies is "a proud moment" for the sector, and the NPA looks "forward to working with the NHS on the further mobilisation of pharmacies, right across the country".
Last week (January 10), the Pharmaceutical Services Negotiating Committee said it was working on plans with the other pharmacy bodies, NHSE&I and the Department of Health and Social Care to widen the number of pharmacies involved with the COVID-19 vaccination programme.
Association of Independent Multiple Pharmacies (AIMP) CEO Dr Leyla Hannbeck said "a number" of AIMp members have also had their sites approved to start vaccinating in due course.
"We are relieved to see that the six designated pharmacy sites have been given the opportunity to administer the COVID-19 vaccine," she told C+D today.
However, she stressed that more pharmacies will have to be brought onboard to meet the government's target of 13.9 million vaccinations by mid-February.
"We want to continue working with the NHSE&I and the government to enable this vital vaccine to reach all communities, much sooner than they currently are," Dr Hannbeck said.
"We're 100% committed to help NHSE&I work through any challenges in order to allow many more community pharmacies to play their part."
Let Pharmacy Vaccinate
Last week, C+D launched a petition urging NHSE&I to scrap the red tape and let more pharmacy teams across England pitch in with national COVID-19 vaccination efforts.
Sign the petition and have your say by joining or starting a conversation on the C+D Community. Register for free to access the site, or do so via LinkedIn.
Are you or your pharmacy involved in the COVID-19 vaccination programme? Let C+D know and share your experiences with fellow pharmacists and staff on the C+D Community. Register for free, or access the site via LinkedIn.