Average salary of non-manager pharmacists rose £2k in 2020
The average salary of UK non-manager community pharmacists was £38,846 in 2020, according to the C+D Salary Survey
The average salary of the 221 "second or non-manager pharmacists" who completed the 2020 survey – which ran from October 19 to December 10 – increased by £2,078 from £36,768 in 2019.
The increase was more than double the £773 rise reported in the Salary Survey 2019.  
Between 2017 and 2018, salaries for non-manager pharmacists increased by £374.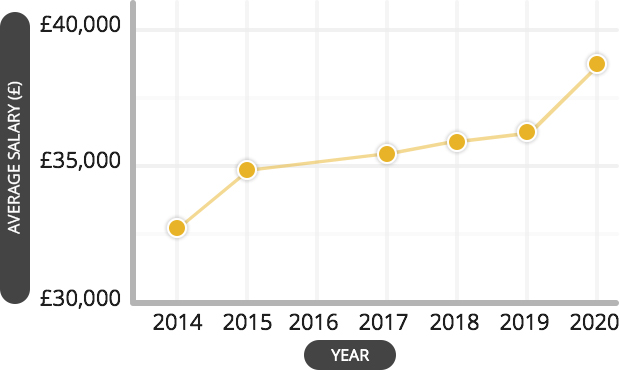 Dissatisfaction on the rise
The average increase in non-manager salaries in 2020 was not enough to prevent pay dissatisfaction from rising by four percentage points from the previous year up to 50%.
One pharmacist claimed: "Pay has gone down in real terms for pharmacy over last 20 years."
Another pharmacist agreed, saying: "[Pharmacy] technicians are starting to get the same pay as pharmacists. Piano teachers and plumbers earn more money.
"[I've] been on the same pay for 16 years. Considering inflation, I am earning less than I was when newly qualified."
One pharmacist said: "The pay I receive does not reflect the huge responsibility of the job, high levels of stress and poor work-life balance."
Another respondent said: "I earn the same hourly rate as I did when I first qualified as a pharmacist, 27 years ago."
Bonus disappointment
More than two in five non-manager pharmacists (44%) said their pay had increased, with two thirds of these saying the salary rise was by 1-3%.  
Almost half of the respondents (48%) said their pay had stayed the same, while 8% said their salary had decreased.
Three in five (60%) of the respondents said they had not received a bonus in the past year, 10 percentage points more than the previous year.
One pharmacist said: "For the job we have been doing over the pandemic with no pay rise or bonus, I'm honestly disappointed. The abuse we get from customers is horrendous."
Another pharmacist said they had received a £1,000 bonus for the extra pressure during the COVID-19 pandemic.
The C+D Salary Survey 2020 – the largest UK survey of community pharmacy – ran between October 19 and December 10 and was completed by a total of 1,667 pharmacists and pharmacy staff. C+D's ongoing coverage from the survey can be found on our dedicated hub.