Lloyds aims to be 'destination for OTC products' with coupon scheme
Lloydspharmacy has partnered with marketing company Ecrebo to offer customised coupons to help its pharmacies become a "consumer destination for over-the-counter (OTC) products".
Following a trial in 250 branches, Ecrebo's software was rolled out across more than 1,100 pharmacies – excluding those based in Sainsbury's – earlier this month, Lloydspharmacy said in a statement yesterday (May 12).
Offers on receipt
Under the new marketing strategy, customers will receive tailored offers with their receipts, including free giveaways and discounts based on their product choices, to spend in a Lloydspharmacy branch or online, the multiple explained.
"When the receipt is handed to the customer, their offer will be read aloud by the colleague serving them, helping to drive thousands of unique conversations every day in the 1,100 pharmacies utilising the software," it added.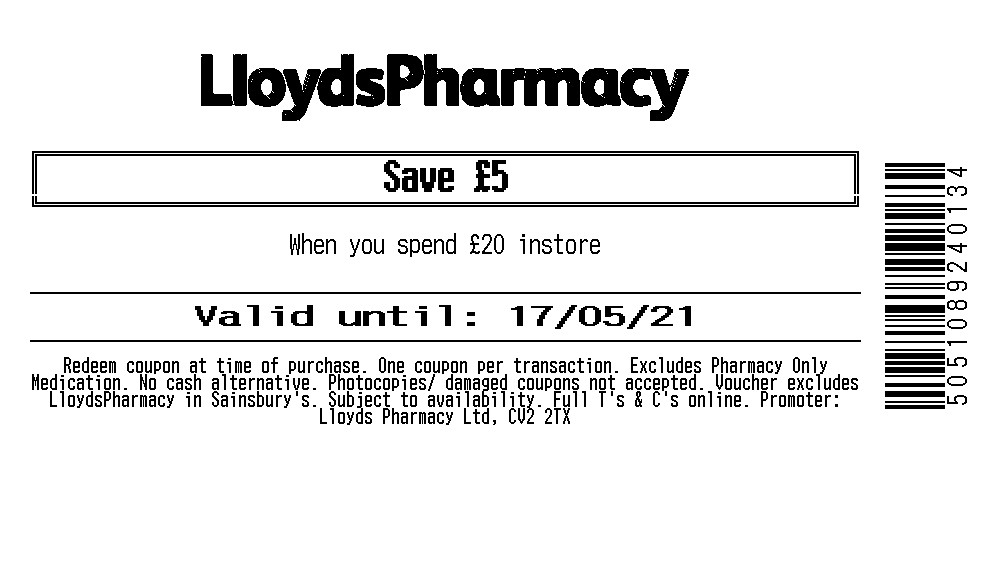 Lloydspharmacy introduced the software to expand customer loyalty and better understand their needs, the multiple told C+D.
It hopes to make its pharmacies "a consumer destination for OTC products", with the ability to "target coupons specific to a single pharmacy or our entire estate", according to Kyle Rowe, chief marketing and digital officer at McKesson UK, Lloydspharmacy's parent company.
"As we continue to innovate and drive our omnichannel strategy forward, partnerships with companies like Ecrebo will become increasingly important in helping us to achieve our vision," Mr Rowe added.
"Redemption rates" after reduced footfall
Since introducing the software, Lloydspharmacy has seen "industry-leading redemption rates that have exceeded expectations", it said, and Ecrebo CEO David Buckingham confirmed that the results it reported "have been really encouraging".
"Lloydspharmacy customers will receive regular, relevant targeted offers to encourage them back into store to buy the things they want and need from their local pharmacy," Mr Buckingham added.
COVID-19 resulted in "lower foot traffic" to Lloydspharmacy's branches in the UK, McKesson CEO Brian Tyler said during a conference call in August last year.
However, during the call he also revealed that the company had reported a 300% revenue rise for its prescription management app Echo, compared to before the outbreak of COVID-19.