Will Boots or Well bid for any Lloyds branches?
C+D has asked both companies about the likelihood they would make an offer for any branches Lloyds is forced to jettison in Sainsbury's deal
EXCLUSIVE
Health and beauty giant Boots has been tight-lipped about whether it will bid for any Lloydspharmacy branches that the multiple is forced to sell by the competition watchdog.

The Competition and Markets Authority (CMA) identified 13 areas across England and Wales (see below) last month where the multiple's planned buyout of Sainsbury's pharmacy business could result in a "substantial lessening of competition" for patients. 

The CMA's final ruling is expected in June, and could result in Lloydspharmacy having to sell one of more branches in each of the areas.
When asked by C+D last week (May 9) whether it would consider bidding for any of the branches that may come up for sale, Boots said it would not comment on "market speculation".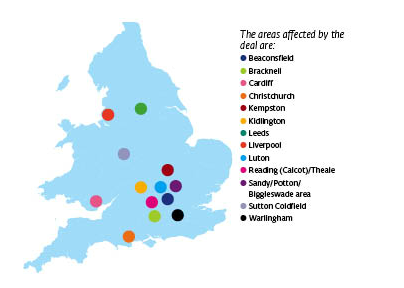 "A case-by-case basis"
Other chains approached by C+D about the deal have also not confirmed whether they would consider bidding for any of the branches.
Well told C+D that it is not currently looking at the opportunity, but stressed that it considers deals of this nature "on a case-by-case basis".
Mayberry Pharmacy, a six-branch chain in South Wales, told C+D it has not yet considered bidding for any Lloydspharmacy branches that may be sold in Cardiff.
 


Is your pharmacy in one of the affected areas?
We want to hear your views, but please express them in the spirit of a constructive, professional debate. For more information about what this means, please click here to see our community principles and information