Tesco slashes hourly locum rates by at least a pound
The supermarket will reduce its rates in July
Tesco will drop its hourly locum rates by at least a pound from next month, C+D has learned.

A Tesco pharmacy manager in the south east has shared with C+D details of a decrease in each of the rates the supermarket pays, due to begin on July 20. 

All Tesco stores are branded A, B or C depending on the supply of locums in their area. Standard daytime rates from Monday to Friday for a supermarket rated as 'A' will drop from £19.50 to £18, according to the manager. 

Other rates will drop by as much as £3.50. Full details of the changes can be seen below: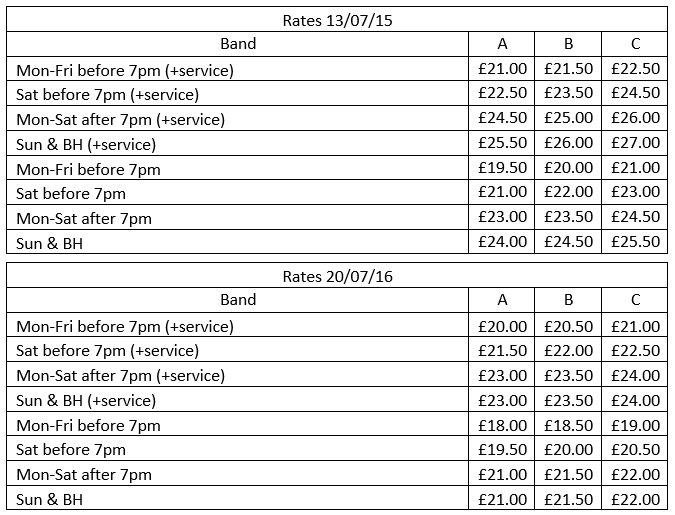 Tesco response

Tesco told C+D it made the changes following a recent review of locum market rates. 
The supermarket remains committed to offering hourly rates which are "competitive within the industry", it added.

"Exploiting economies of scale"

But Community pharmacist Hanbal Chaudry responded to the news by accusing multiples of "not only exploiting economies of scale when it comes to buying drugs, but also locum services".

C+D reported last year that Tesco cut its locum rates by 50p, which locum agencies described at the time as "short sighted".

Locum campaign

One locum pharmacist has organised an online campaign against the cuts. Read his letter to the supermarket here.

Fellow multiple Well backtracked yesterday (June 27) on an email criticising its locums for requesting higher pay during the Eid religious festival.


What do you think about the rates drop?
We want to hear your views, but please express them in the spirit of a constructive, professional debate. For more information about what this means, please click here to see our community principles and information