REVEALED: The secret meeting that decided pharmacy's future
C+D's rundown of the first day of PSNC and the NPA's legal challenge to the funding cuts in England at the Royal Courts of Justice in London.
REVEALED: Government's secret meeting with pharmacy 'insider' to decide sector's future
Senior Department of Health (DH) officials seemed to base their decision to cut community pharmacy funding on a meeting with an unknown sector insider, documents have suggested.
The details of the 2015 meeting are revealed in a heavily redacted 53-page government document, seen by C+D during the first day of the High Court challenge to the funding cuts.
Speaking exclusively to C+D after the documents were revealed in court, National Pharmacy Association board member Mike Hewitson said that rather than take note of the Pharmaceutical Services Negotiating Committee's cost of services enquiries into community pharmacy from both 2005 and 2011, the government appeared to have based its policy on the "words of a single person in a private meeting".
"The government appears to have taken away from that meeting the impression that pharmacies are excessively profitable," Mr Hewitson said.
Mr Hewitson questioned the credibility of the unnamed individual, who according to the meeting notes told DH officials in July 2015 that "some pharmacy businesses are making 40-60% private income on top of NHS income".
Mr Hewitson added: "We don't know the origins of the [insider]; we don't know if they are a credible witness; or whether they have an axe to grind or have commercial conflicts of interest."
"It seems like a really dodgy piece of policy work."
The minutes from the meeting – which state that the unnamed individual had "experience of buying, selling and managing pharmacy businesses" – were then ordered to be destroyed, attendees at the High Court hearing were told today.
For the full details of the first day of the High Court pharmacy funding battle, see below.
C+D will be reporting live from the High Court again tomorrow.
Below is C+D's live coverage from the first day (March 21) of the pharmacy funding cuts case in the High Court in London. For information on all the key players, as well as how the sector got to this point, read our in-depth summary here.
Follow @CandDAnnabelle for real-time updates on Twitter, or catch up on the second day of the hearing here.

For reference, 'AF' is PSNC's lawyer Alison Foster QC, and 'JC' refers to judge Justice Collins
The NPA's Stephen Fishwick talks "flawed premises" and inadequate government planning, after day one of #CutsInCourt
C+D deputy news editor Annabelle Collins wraps up day one of #CutsInCourt
Justice Collins: until tomorrow #CutsInCourt

— Annabelle Collins (@CandDAnnabelle) March 21, 2017
It's wrapping up now. Judge: you need to give me list of paragraphs which you have referred to. #CutsInCourt

— Annabelle Collins (@CandDAnnabelle) March 21, 2017
Court about to spill onto the street in wake of day's revelations on planned pharmacy closures #CutsInCourt pic.twitter.com/ZEsSa8j3OU

— Thomas Cox (@CandDThomas) March 21, 2017
Want to know the latest? @CandDAnnabelle's live feed from today's action at the High Court regarding #pharmacy #CutsInCourt #LoveMyPharmacy https://t.co/BolAXmM42g

— NPA (@NPA1921) March 21, 2017
For those of you (especially journo's) wishing to follow High Court re community pharmacies, worth following @CandDAnnabelle - great insight

— Michael Dugher MP (@MichaelDugher) March 21, 2017
Ministers repeatedly refused to tell the House of Commons how many will close - and even said there was a scenario where none would close! https://t.co/fihBA1V3wt

— Michael Dugher MP (@MichaelDugher) March 21, 2017
AF: It is impossible to say consultations at ministerial level didn't feed into the decision made by department #CutsInCourt

— Annabelle Collins (@CandDAnnabelle) March 21, 2017
According to insider doc operating a 100 hour pharmacy is only viable if you have revenue of £1m. Hope to bring more insights #CutsInCourt

— Annabelle Collins (@CandDAnnabelle) March 21, 2017
According to meeting notes: 'we can assume some pharmacies will close. We can expect up to 2,000 closures in 16/17. #CutsInCourt

— Annabelle Collins (@CandDAnnabelle) March 21, 2017
JC: so DH should have come clean about future plans? #CutsInCourt

— Annabelle Collins (@CandDAnnabelle) March 21, 2017
AF: It not just saying we are trimming sector. We can trace through an intention to close. #CutsInCourt

— Annabelle Collins (@CandDAnnabelle) March 21, 2017
AF: there was an agenda - a plan going forward. It hasn't come clean about it being a policy to reshape pharmacy #CutsInCourt

— Annabelle Collins (@CandDAnnabelle) March 21, 2017
JC: the likelihood some pharmacies will close has to be recognised #CutsInCourt

— Annabelle Collins (@CandDAnnabelle) March 21, 2017
AF: Can be seen as efficiency drive. But Sharpe asked for clarification #CutsInCourt

— Annabelle Collins (@CandDAnnabelle) March 21, 2017
AF: intent to cut from community pharmacy - a big policy change. The future of pharmacy did not involve 3,600 pharmacies. #CutsInCourt

— Annabelle Collins (@CandDAnnabelle) March 21, 2017
JC: the starting point is you have to make savings. Matter for consultation. The effect of that will result in closures. #CutsInCourt

— Annabelle Collins (@CandDAnnabelle) March 21, 2017
JC: I don't think you can establish purpose was to achieve closures. #CutsInCourt

— Annabelle Collins (@CandDAnnabelle) March 21, 2017
JC: difference between saying inevitable reduction in funds = closures and saying there are too many #CutsInCourt

— Annabelle Collins (@CandDAnnabelle) March 21, 2017
That was said in meeting with CCA. The comment about 3,000 too many pharmacies was said by Keith Ridge. #CutsInCourt

— Annabelle Collins (@CandDAnnabelle) March 21, 2017
AF: Chief pharmacist: perhaps 3000 too many pharmacies. - said in meeting in October. #CutsInCourt

— Annabelle Collins (@CandDAnnabelle) March 21, 2017
@CandDAnnabelle Like discussing it? #CutsInCourt

— Ben Merriman (@blmerriman) March 21, 2017
The DH met an insider who suggested pharmacies were excessively profitable. #CutsInCourt

— Annabelle Collins (@CandDAnnabelle) March 21, 2017
To confirm: information was ordered to be destroyed. #CutsInCourt

— Annabelle Collins (@CandDAnnabelle) March 21, 2017
Sounds like a few ppl eager to get their hands on this doc... #CutsInCourt https://t.co/hlq2wh8n8p

— Grace Lewis (@CandDGrace) March 21, 2017
Handed industry insider document in court. Large amount redacted. DH warned to expect backlash. #CutsInCourt

— Annabelle Collins (@CandDAnnabelle) March 21, 2017
AF: Sue Sharpe called to see a long term plan. #CutsInCourt

— Annabelle Collins (@CandDAnnabelle) March 21, 2017
Will aim to clarify this. #CutsInCourt

— Annabelle Collins (@CandDAnnabelle) March 21, 2017
Mood inside court 2 as judge Collins questions the lawyers is not reflected in the calm blue skies outside #CutsInCourt pic.twitter.com/7nsdd7CyPI

— Thomas Cox (@CandDThomas) March 21, 2017
JC: it would be helpful to understand what payments are #CutsInCourt

— Annabelle Collins (@CandDAnnabelle) March 21, 2017
Judge wants clarification of practice payments and establishment payments. David Lock explains. Says not contribution to rent. #CutsInCourt

— Annabelle Collins (@CandDAnnabelle) March 21, 2017
JC: how different to practice payment? AF: varies according to volume #CutsInCourt

— Annabelle Collins (@CandDAnnabelle) March 21, 2017
AF: it is a proxy for other things the chemist does #CutsInCourt

— Annabelle Collins (@CandDAnnabelle) March 21, 2017
JC: would that colour the other services that are provided? #CutsInCourt

— Annabelle Collins (@CandDAnnabelle) March 21, 2017
Justice Collins: questions if establishment payment is same according to how much is dispensed #CutsInCourt

— Annabelle Collins (@CandDAnnabelle) March 21, 2017
AF: DH said smaller, less profitable pharmacies would be likely to close #CutsInCourt

— Annabelle Collins (@CandDAnnabelle) March 21, 2017
Internal presentation from DH is referenced by AF. Recognises work needed to be done on profitability #CutsInCourt

— Annabelle Collins (@CandDAnnabelle) March 21, 2017
AF references an analysis the government commissioned that was not disclosed ~ will look into this #CutsInCourt

— Annabelle Collins (@CandDAnnabelle) March 21, 2017
Justice Collins: references essential small pharmacy £. Says public health is fundamental basis of NHS. #cutincourt

— Annabelle Collins (@CandDAnnabelle) March 21, 2017
If they didn't look at how many will be affected what did they look at, questions AF. #CutsInCourt

— Annabelle Collins (@CandDAnnabelle) March 21, 2017
AF: The DH looked at profitability levels. The SoS is between a rock and a hard place. #CutsInCourt

— Annabelle Collins (@CandDAnnabelle) March 21, 2017
.@PSNCNews's Sue Sharpe spoke about reaching 'the end of the road' with DH in December: https://t.co/EMtAPHr0hs #CutsInCourt https://t.co/VDyvMeoFDC

— Grace Lewis (@CandDGrace) March 21, 2017
AF: this is unique in history of PSNC. #CutsInCourt

— Annabelle Collins (@CandDAnnabelle) March 21, 2017
AF: how could they know how many would be forced out of business. It is a necessary part of decision making #CutsInCourt

— Annabelle Collins (@CandDAnnabelle) March 21, 2017
A reminder of @PSNCNews event where @mowat4ws helped launch the PWC report: 'No getting away' from cutshttps://t.co/apLj8taZKJ #CutsInCourt https://t.co/4QftHx4n1c

— Grace Lewis (@CandDGrace) March 21, 2017
AF: The report produced was not a 'PWC high level report. There was no useful analysis. #CutsInCourt

— Annabelle Collins (@CandDAnnabelle) March 21, 2017
There was a huge awareness closures would be difficult. The DH deliberately avoided discussions of closures. #CutsInCourt

— Annabelle Collins (@CandDAnnabelle) March 21, 2017
AF: the DH concluded the sector could absorb and closures would be positive #CutsInCourt

— Annabelle Collins (@CandDAnnabelle) March 21, 2017
AF: there was a DH assumption there were too many pharmacies and they were comfortably profitable #CutsInCourt

— Annabelle Collins (@CandDAnnabelle) March 21, 2017
AF and PSNC have provided the Judge with a chronology #CutsInCourt

— Annabelle Collins (@CandDAnnabelle) March 21, 2017
Quote of the day so far must be PSNC Counsel describing @Jeremy_Hunt plan for community pharmacy as a "back of a Ministerial fag packet" job

— Andrea James (@HealthRegLawyer) March 21, 2017
My "Quote of the Day" thanks to Mr Justice Collins https://t.co/bOO8hqITtH

— Xrayser (@Xrayser) March 21, 2017
Justice Collins: Gross over charging by drug companies is an issue. Also says pharmacists sometimes told by Gp to prescribe named drugs

— Annabelle Collins (@CandDAnnabelle) March 21, 2017
Mr Justice Collins, commenting on current state of healthcare system - "We're in a good old mess" #PharmacyCuts #CutsInCourt

— Andrea James (@HealthRegLawyer) March 21, 2017
Perhaps the nonsense which @mowat4ws spouted in Parliament will be debunked? @canddannabelle

— Mike Hewitson (@MikeHewitson1) March 21, 2017
AF is still making her argument for @PSNCNews. Referencing historic case. #CutsInCourt

— Annabelle Collins (@CandDAnnabelle) March 21, 2017
Jeannette Howe (Head of Pharmacy at DH) has turned up for the afternoon session of Day 1 #pharmacycuts JR hearing #CutsInCourt

— Andrea James (@HealthRegLawyer) March 21, 2017
Started again. #CutsInCourt

— Annabelle Collins (@CandDAnnabelle) March 21, 2017
And the Judge acknowledged the importance of CP to primary healthcare #CutsInCourt

— Annabelle Collins (@CandDAnnabelle) March 21, 2017
Recap from beginning - AF made clear case brought by PSNC with 'significant sorrow' #CutsInCourt

— Annabelle Collins (@CandDAnnabelle) March 21, 2017
We are adjourned for lunch - back at 2pm #CutsInCourt

— Annabelle Collins (@CandDAnnabelle) March 21, 2017
One of the key pieces of legislation under consideration in NPA JR - NHS Act 1C duty to reduce inequalities #pharmacycuts pic.twitter.com/EBQegwpKap

— Andrea James (@HealthRegLawyer) March 20, 2017
Justice Collins: I am hoping to conclude argument by Thursday #CutsInCourt

— Annabelle Collins (@CandDAnnabelle) March 21, 2017
AF: there was a mistake in viewing pharmacists as dispensers of drugs. #CutsInCourt

— Annabelle Collins (@CandDAnnabelle) March 21, 2017
No sign of @mowat4ws at #CutsInCourt but he is speaking alongside @Jeremy_Hunt in @HouseofCommons - #pharmacy has a bright future apparently

— Grace Lewis (@CandDGrace) March 21, 2017
12.30pm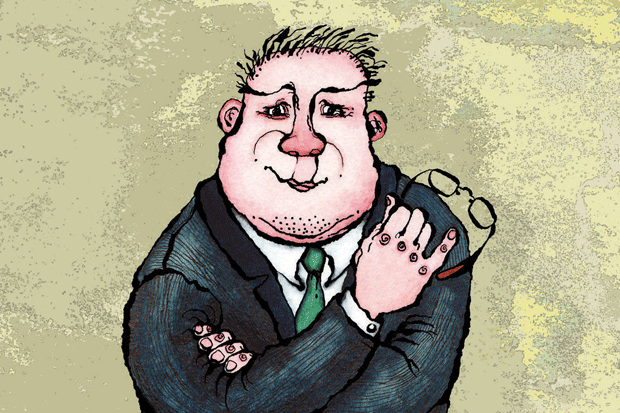 As the court hears the legal precedents behind the case, Xrayser imagines what a win for the sector might look like. Read the full article here 
To give picture - QC is reading lines from PSNC's evidence to the Judge #CutsInCourt

— Annabelle Collins (@CandDAnnabelle) March 21, 2017
AF: we have determined there are ways to feed money back into the system. There is flexibility. #CutsInCourt

— Annabelle Collins (@CandDAnnabelle) March 21, 2017
Follow our live article to see what's going on for pharmacy behind these walls now #CutsinCourt: https://t.co/MGyT8rfLXA pic.twitter.com/A1bxS3Y15F

— Thomas Cox (@CandDThomas) March 21, 2017
Cold bright day outside the Royal Courts of Justice as Alison Foster QC for @PSNCNews speaks to Justice Collins inside #CutsinCourt pic.twitter.com/qHwrDiovUA

— Thomas Cox (@CandDThomas) March 21, 2017
There is some deliberation over evidence between Qc and Judge. Court is tiny but packed with solicitors and PSNC/NPA teams

— Annabelle Collins (@CandDAnnabelle) March 21, 2017
AF: The further up the food chain one goes the more diversification there will be #CutsInCourt

— Annabelle Collins (@CandDAnnabelle) March 21, 2017
AF: This is the interface between private and the public #CutsInCourt

— Annabelle Collins (@CandDAnnabelle) March 21, 2017
AF: There was a notion that pharmacists were no more than the dispensers of drugs. #CutsInCourt

— Annabelle Collins (@CandDAnnabelle) March 21, 2017
AF: The current proposals remove money without knowing the consequences. #CutsInCourt

— Annabelle Collins (@CandDAnnabelle) March 21, 2017
AF: The DH was not open about the likely closures and downplayed impact on the sector #CutsInCourt

— Annabelle Collins (@CandDAnnabelle) March 21, 2017
Justice Collins: A problem is there is drug dispensing through Amazon. This is very dangerous. #CutsInCourt

— Annabelle Collins (@CandDAnnabelle) March 21, 2017
AF: it was not proper to use the drug tariff to do what was being done here. Restructuring of pharmacy was on the agenda #CutsInCourt

— Annabelle Collins (@CandDAnnabelle) March 21, 2017
AF: The DH didn't want exposure of parliamentary time #CutsInCourt

— Annabelle Collins (@CandDAnnabelle) March 21, 2017
AF: The reason why there was nothing it there was no time in the DH to do it properly. This was the quick way of doing it #CutsInCourt

— Annabelle Collins (@CandDAnnabelle) March 21, 2017
AF: Next element of challenge. Hadn't got anything new to replace what was done in 2005/2011. #CutsInCourt

— Annabelle Collins (@CandDAnnabelle) March 21, 2017
AF: instead what's happened is the SOS ended up with material that was deeply fragile - 'a ministerial fag packet' #CutsInCourt

— Annabelle Collins (@CandDAnnabelle) March 21, 2017
AF is referring to @PSNCNews evidence. When SoS considers changes to sector he has commissioned reports on impact of policy. #CutsInCourt 1

— Annabelle Collins (@CandDAnnabelle) March 21, 2017
AF: The living wage hits the small pharmacy business hard #CutsInCourt

— Annabelle Collins (@CandDAnnabelle) March 21, 2017
AF: the 2005 policy encouraged pharmacies to be set up. #CutsInCourt

— Annabelle Collins (@CandDAnnabelle) March 21, 2017
AF: Minister failed to talk reasonable steps to inform himself #CutsInCourt

— Annabelle Collins (@CandDAnnabelle) March 21, 2017
Justice Collins: public encouraged to use pharmacy. This hasn't been taken into account. Also misinformation on drug costs #CutsInCourt

— Annabelle Collins (@CandDAnnabelle) March 21, 2017
AF: The headline point is these cuts will cost the exchequer #CutsInCourt

— Annabelle Collins (@CandDAnnabelle) March 21, 2017
These cuts will produce a situation that is counter productive argues Alison Foster QC #CutsInCourt

— Annabelle Collins (@CandDAnnabelle) March 21, 2017
Af: understanding of how the sector works is in fault #CutsInCourt

— Annabelle Collins (@CandDAnnabelle) March 21, 2017
Alison Foster: there was a failure of the minister to inform himself efficiently of the impact of the cuts proposal #CutsInCourt

— Annabelle Collins (@CandDAnnabelle) March 21, 2017
Justice Collins: there seems to be a focus on clusters in urban areas #CutsInCourt

— Annabelle Collins (@CandDAnnabelle) March 21, 2017
Case started. Alison Foster is presenting the case to Justice Collins. #CutsInCourt

— Annabelle Collins (@CandDAnnabelle) March 21, 2017
Great to see @CandDAnnabelle pioneering C+D's use of Facebook Live to report direct from #pharmacy #CutsInCourt https://t.co/hvy9fqMzWB pic.twitter.com/UOQqmT5Ab7

— James Waldron (@CandDJamesW) March 21, 2017
It's a beautiful day in London. The silks are arriving at the RCJ, the case will be starting in an hour #CutsInCourt pic.twitter.com/Jj7aGLYjD8

— Annabelle Collins (@CandDAnnabelle) March 21, 2017

@blmerriman Hunt is the defendant. Looking forward to seeing the truth behind this policy being exposed in court. #cutsincourt

— Mike Hewitson (@MikeHewitson1) March 21, 2017
Tdy 2 #pharmacy bodies challenge @DHgovuk #pharmacycuts in High Court. Follow @CandDAnnabelle & @CandDThomas for live #CutsInCourt reports pic.twitter.com/dWLn2EBILr

— Grace Lewis (@CandDGrace) March 21, 2017