DH to Hunt: Don't underestimate resistance to pharmacy cuts
A Department of Health (DH) official warned Jeremy Hunt in 2015 that he "should not underestimate" the strength of resistance to the pharmacy funding cuts, C+D can reveal.
According to a memo by the deputy director of procurement and efficiency at the DH, Mr Hunt was warned to expect heavy campaigning against "what are real, cash cuts" that would "reduce the profits and value of many businesses".
The partly-redacted document – dated September 4, 2015 and revealed during the High Court hearing last week – reveals that Mr Hunt was warned that the DH "cannot guarantee there won't be 'save our local pharmacy' campaigns", as a result of the funding cuts.
"But we must remember that there are an estimated 25% too many pharmacies, so some level of closures would not necessarily be a bad thing," the DH deputy procurement director said.
"Careful political handling"
They also stressed that reforms would likely be received "very negatively" by the sector, "given the level of funding reduction".
The memo also referenced the DH's relationship with the Pharmaceutical Services Negotiating Committee (PSNC).
"Normally negotiations with the PSNC are concluded with an agreement, but it is likely we would need to impose this funding cut," said the DH official, who branded this imposition "unprecedented".
Due to the expected "media and public backlash", Mr Hunt was told that "careful political handling is essential".
"Compelling narrative"
According to the memo, Mr Hunt asked for a "compelling narrative to justify funding reductions".
The official said the government's "core narrative" about the cuts should refer to the "rapid" increase in the number of pharmacies in "recent years", which has resulted in "many high streets in the UK having clusters of small pharmacies".
"At the same time, the sector is modernising. Advances in technology – including automated and off-site dispensing – are leading to lower costs for providers," the memo reads. "The NHS funding framework has not been updated to take account of these developments."
The way the DH and NHS England "frames the proposals" will be "critical to the outcome", the official concluded.
C+D reported live from the High Court legal challenge to the pharmacy cuts. Remind yourself how the sector got to this point and catch up with all the coverage here.
Highlights from the anti-cuts campaign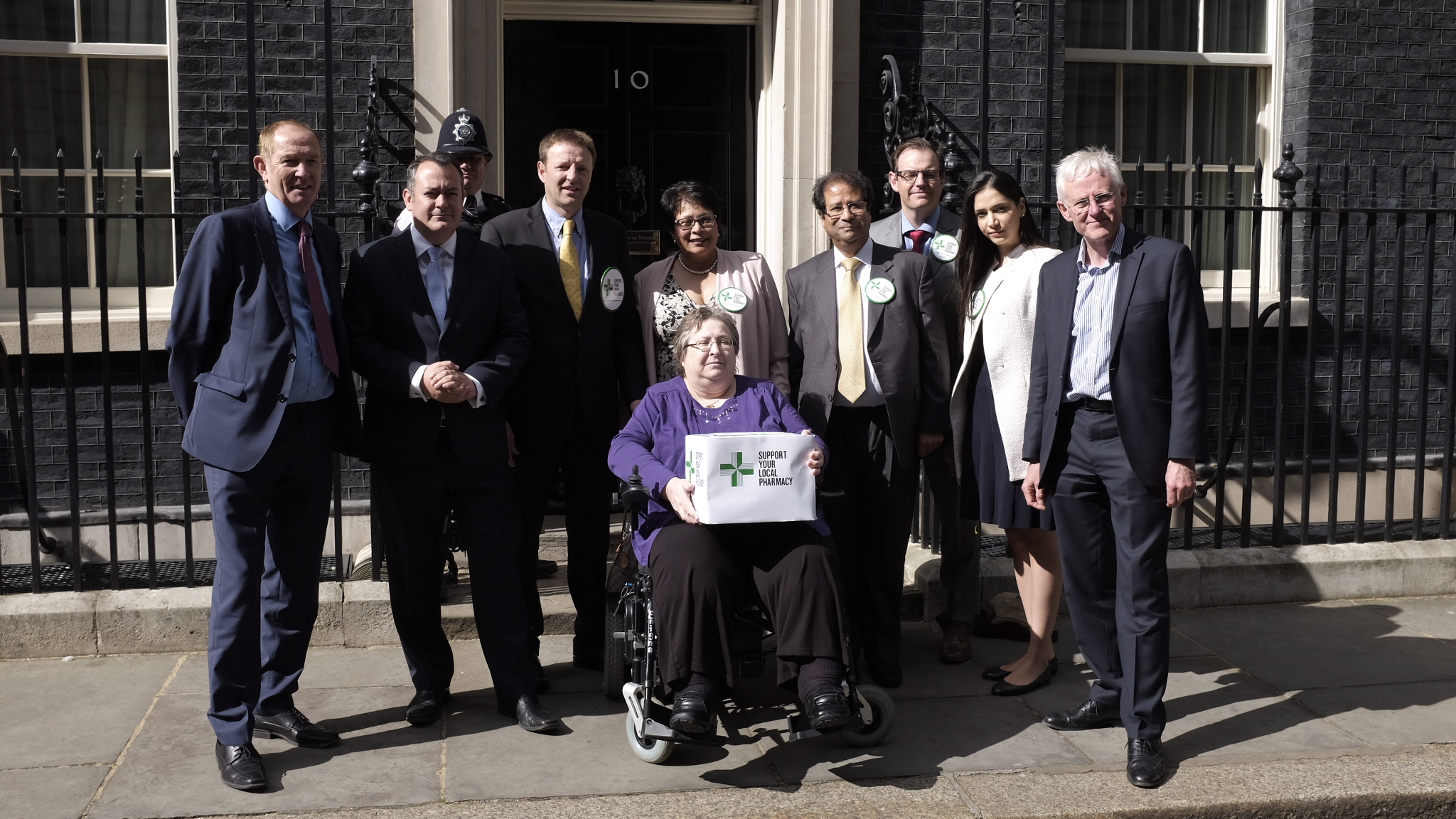 In January 2016, C+D published a letter for readers to give to their MP to raise awareness of the planned funding drop, announced the previous month. Later in January, Labour MP Paula Sherriff read out a question on the cuts – drafted by C+D – in parliament.

In May, politicians, pharmacists and patients met in Westminster to deliver a petition signed by a record-breaking 1.8 million people against the cuts. The total number of signatures would pass the 2m mark by the end of June.
In October, C+D joined the National Pharmacy Association on the anti-cuts campaign trail in Burford, Oxfordshire. 
Last month, Labour MP for Burnley Julie Cooper told C+D of the "massive response" from MPs to news of the cuts. Listen to the exclusive podcast interview below: