REVEALED: DH list of 10 areas most affected by pharmacy cuts
The government created a list of the 10 postcodes in England that would see the greatest drop in average pharmacy funding, C+D has learned.
A partly-redacted document from a Department of Health (DH) official to Jeremy Hunt – dated September 2015 and revealed during the High Court hearing last month – includes a list of the "top 10 postcode areas with highest projected average decrease in remuneration in 2017-18" (see below).
The DH calculated these areas in 2015 based on a projected total funding decrease in England of £400 million by 2017-18. In reality, pharmacies have seen a £113m drop in funding for 2016-17, with a further drop of £95m for 2017-18.
Post code area name
1
Canterbury, Kent
2
Chelmsford, Essex
3
Watford
4
Luton
5
Sutton
6
Croydon
7
South west London
8
St Albans
9
Lancaster
10
North London
South east most affected by funding drop
In the memo, the DH official noted that half of the most affected areas "are in greater London, and nine of the 10 are in the south east".
The DH also looked at Birmingham, where it predicted that 23 out of 187 pharmacies in the postcode area [would] see more than a 20% reduction in fees and margin".
"The majority of those pharmacies [in Birmingham] that experience a reduction in remuneration of greater than 20% are located in close proximity to other pharmacies, indicating that patient access is unlikely to be negatively impacted for most of the population," they added.
Hunt told pharmacy is a "steady earner"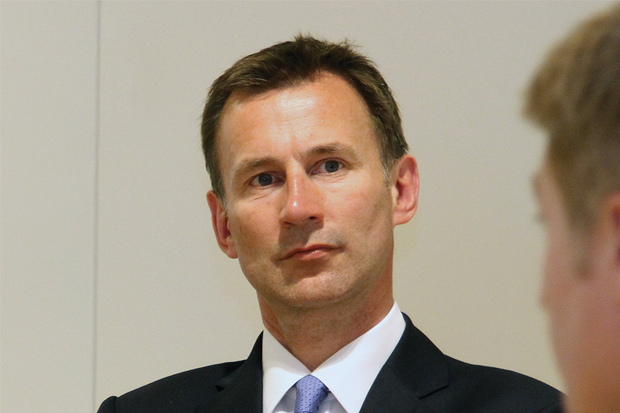 The DH official told Jeremy Hunt in the memo: "Community pharmacy is seen as a 'steady earner' as a business proposition, with a 'highly secure income' due to the steadily increasing demand for prescriptions, the relatively stable and generous remuneration payments in place, and the ability to use NHS prescription services as an opportunity to cross-sell non-prescription items."
However, they admitted that "the extent to which we can know precisely these costs, margins and the profitability is limited to…NHS data, information we can glean from Companies House [and] informal conversations with industry insiders".
C+D reported live from the High Court legal challenge to the pharmacy cuts. Remind yourself how the sector got to this point and catch up with all the coverage here.